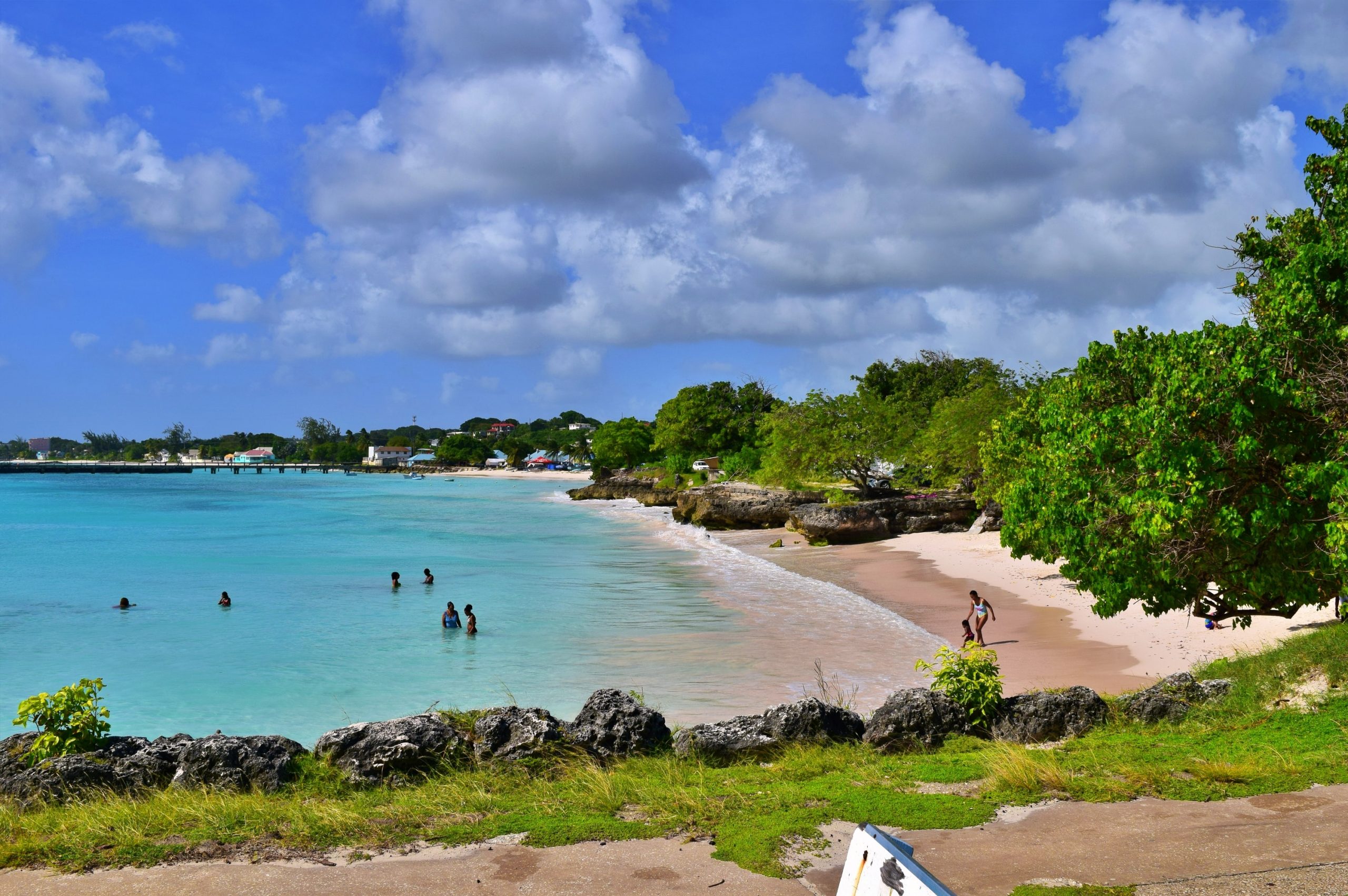 Comment Writer James Simpson discusses the significance of Barbados becoming a Republic, ending centuries of oppressive rule under the British Commonwealth
On Tuesday 30 November, the Caribbean island of Barbados severed ties with the British Commonwealth and became the world's newest republic. Almost four hundred years after the island nation was first claimed and colonised by the British empire, the people of Barbados have finally rejected British rule and decided to forge their own destiny as a completely independent sovereign state. At the stroke of midnight in the country's capital city, Bridgetown, the Royal Standard flag (the flag that represents the British Crown) was lowered. Dame Sandra Mason, the country's former governor-general, was sworn in as the first President of Barbados. Present at the republic ceremony was Charles, Prince of Wales, who before Tuesday was destined to become the future king of Barbados, but after midnight became an ordinary citizen. Accompanying the newly-inaugurated president and former heir apparent was the pop star Rihanna, who was declared a national hero. Upon her country's transition from a constitutional monarchy to a republic, president Mason declared, 'our country must dream big dreams and fight to realise them'.
Why is this event significant? There are a few reasons. English colonists first arrived on Barbados in 1625, when it was claimed on behalf of King James I. It was permanently settled two years later, and its original inhabitants, the Arawaks, were all but wiped out. Not long after, the island was established as a slave society. Over the centuries, hundreds of thousands of African people were enslaved and forcibly transported to Barbados and other Caribbean islands as part of the transatlantic slave trade. Enslaved Africans were forced to endure back-breaking labour, working plantations of predominantly sugar cane and producing sugar for the British empire. Over hundreds of years, white enslavers profited enormously off of Barbadian slave labour. So too did bankers, shareholders and other elite groups back home in Britain. 
Long after the British empire abolished the slave trade, Barbados finally gained independence on 30 November 1966. For the first time in its long and dark history, it had finally established itself as an independent nation. At least, to some degree. After 1966, Barbados, along with several dozen other former British colonies, remained a member of the Commonwealth of Nations. Along with Jamaica, The Bahamas and a handful of other Caribbean island nations, Barbados was technically still ruled by the British Crown and lacked true, complete independence. Into the twenty-first century, calls began to emerge for Barbados to transition to a full republic. Queen Elizabeth II (until the 30th of November the country's official head of state) was not particularly unpopular among Barbadian citizens polled over the years. As Cynthia Barrow-Giles, a professor at the University of the West Indies states, 'people are neither here nor there about' the current British monarch. However, the island's harrowing slave-holding past was a major stimulus for the country's decision to finally break-away from all associations with British colonialism. 
In a recent podcast for The Guardian, Michael Safi highlights some of the most shocking facts about Barbados's history. In conversation with the country's poet laureate, Esther Phillips, Safi discusses the history of the Drax family. The Draxes are an English aristocratic family whose ancestors set sail for Barbados in the seventeenth century. Arriving on the newly-claimed island, they established a plantation and forced enslaved Africans to work and harvest sugar cane for them. Some of the most notorious reports of violence and abuse directed at enslaved people come from the Drax plantation. Amidst fears of a slave rebellion, the plantation owners burned enslaved workers alive and castrated male slaves, leaving them to bleed to death. The details of slavery on Barbados are incredibly disturbing. It is this history, this legacy, that President Mason and thousands of other Barbadians have sought to separate themselves from by rejecting the remaining vestiges of British influence.
Barbados's history as a slaveholding society still remains relevant today. Richard Drax, currently a sitting Conservative MP and one of the wealthiest members of the British Parliament, has aroused continued controversy because of his family's past. He is a direct descendant of the members of the Drax family who settled and established a slave-holding empire in Barbados hundreds of years ago. As Drax has insisted on repeated occasions, he is not himself responsible for his ancestor's actions. However, the wealth he has inherited, including his property Charborough House, a Grade I listed building in Dorset, can be traced to the immense fortunes amassed by his slave-owning ancestors all those years ago. As Esther Phillips argues, by continuing to benefit from the profits produced by slavery, Drax is just as complicit in Barbados's awful legacy as his relatives who first set foot on the island almost four hundred years ago. Drax still owns and grows sugar on the very same plantation operated by his ancestors in Barbados. There is little chance that he cares or wishes to reconcile himself with his family's evil past.
The likes of Drax may continue to benefit, however indirectly, from Barbados's colonial past. However, with the country's transition to a free and independent republic and its relinquishing of all links with its former colonial oppressor, there is hope that it can finally determine its own future. It can shape its own national identity, without the guidance or influence of a country and monarch that are alien to most Barbadians. As Prince Charles acknowledged poignantly at Tuesday's ceremony, 'the creation of this republic offers a new beginning. From the darkest days of our past and the appalling atrocity of slavery, which forever stains our history, people of this island forged their path with extraordinary fortitude'. In the words of the Barbadian poet Winston Farrell, the new republic is about Barbadians 'rising out of the cane fields' and 'reclaiming [their] history.'
---
If you enjoyed this you can find more from Comment here:
Spotlight On: Hidden Disabilities