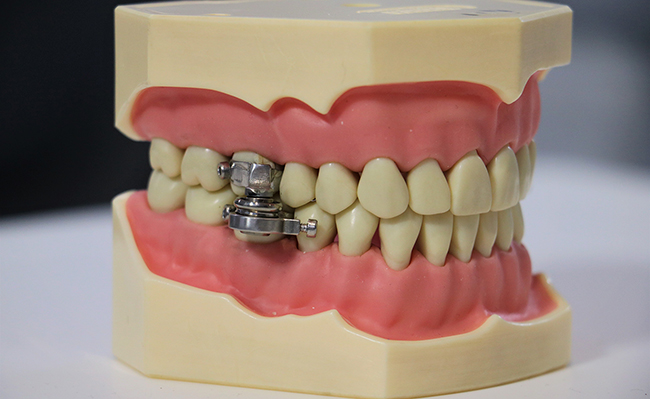 Life&Style Writer Deyna Grimshaw evaluates the latest weight loss tool, DentalSlim, arguing that it is a dystopian quick-fix that does not tackle underlying issues and harms one's body image
Content Warning: Eating Disorders, Extreme Dieting
Keto dieting, intermittent fasting, juice cleanses. Whatever you want to call it, the focus on weight loss has been present in society for as long as most people can remember, intensifying exponentially in recent years with the rise of social media. The so called 'perfect' bodies that used to cover magazines and billboards are now filling our phones, computers and television screens, giving us little escape.
It is therefore unsurprising that there has been a dramatic increase in diet culture, and alongside it, a rise in hospital admissions and eating disorder diagnoses, including anorexia nervosa. Amongst the most disturbing weight-loss tools of the last decade is DentalSlim, the latest invention from New Zealand's University of Otago.
DentalSlim is not the newest diet fad, or slimming tea. Instead, the device is much more physical, actually going so far as to lock shut the mouth of the person wearing it (a modernisation of having one's jaw wired).
The lock has to be installed by a dentist and is fitted to the back of the teeth. The premise of the tool is that the wearer will be unable to open their mouth past two millimetres due to a magnetic locking mechanism, therefore restricting them to a liquid diet, which will then limit their calorie intake and lead to weight loss.
Not only is the tool just as horrific as it sounds, being described by both reporters and members of the public as 'draconian' and like something out of The Handmaid's Tale, but, when tested on seven obese women from New Zealand, they complained that the tool not only prevented them from eating, but also from speaking properly, and generally reduced their happiness and quality of life. On average, the women each lost just over 5% of their body weight.
However, one woman explained that she ignored the rules of the diet which were supposed to fit alongside the device, melting down chocolate in order to ingest it whilst the tool was still locked. Essentially, whilst the device did work as intended, do the benefits of the weight loss really outweigh the trauma of having your mouth locked shut for a fortnight?
The University of Otago claim that the device is intended 'to assist people who need to undergo surgery and who cannot have the surgery until they have lost weight', but the very invention sets a dangerous precedent.
The suggestion that people need help with losing weight is not entirely misguided, with Gov.uk revealing that a whopping 62.8% of UK adults were classified as obese or overweight in the year leading to November 2020.
However, this in itself is a misleading figure. The NHS bases the label of obesity on body mass index (BMI), which has received intense criticism for its failure to account for body differences (such as muscle) that may result in a higher weight than expected.
An article from The Independent details some of the problems with using BMI to determine health, including the fact that, depending upon how fat is carried in the body, somebody with a lower BMI may actually be unhealthier and at greater risk than a person with a higher BMI.
The decision to lose or gain weight is highly personal, and it can be difficult to know where to start, especially if you are faced with the latest diet fads and old wives' tales. If you do choose to lose weight for whatever reason, it is both more beneficial and safer to take a slower approach, learning about exercise and nutrition in order to make sustainable changes to your lifestyle.
Whilst quick fixes such as DentalSlim may appear to work (albeit somewhat torturously), they do not teach the wearer to control their food habits, or to address any issues – physical or mental – that may be contributing to weight gain in the first place. This may lead to bingeing once the device has been removed, counterproductively worsening the problem. Instead, we need to be taught about exercise and nutrition early in life, and we need more infrastructure to help those who are unhealthily overweight to make informed choices, rather than resorting to inhumane tactics to attempt to lose weight.
---
Read More from Life&Style:
The Dangers of the 'Post-Quarantine Diet'
Leading Doctors Say Instagram Fad Diets Should Be Banned