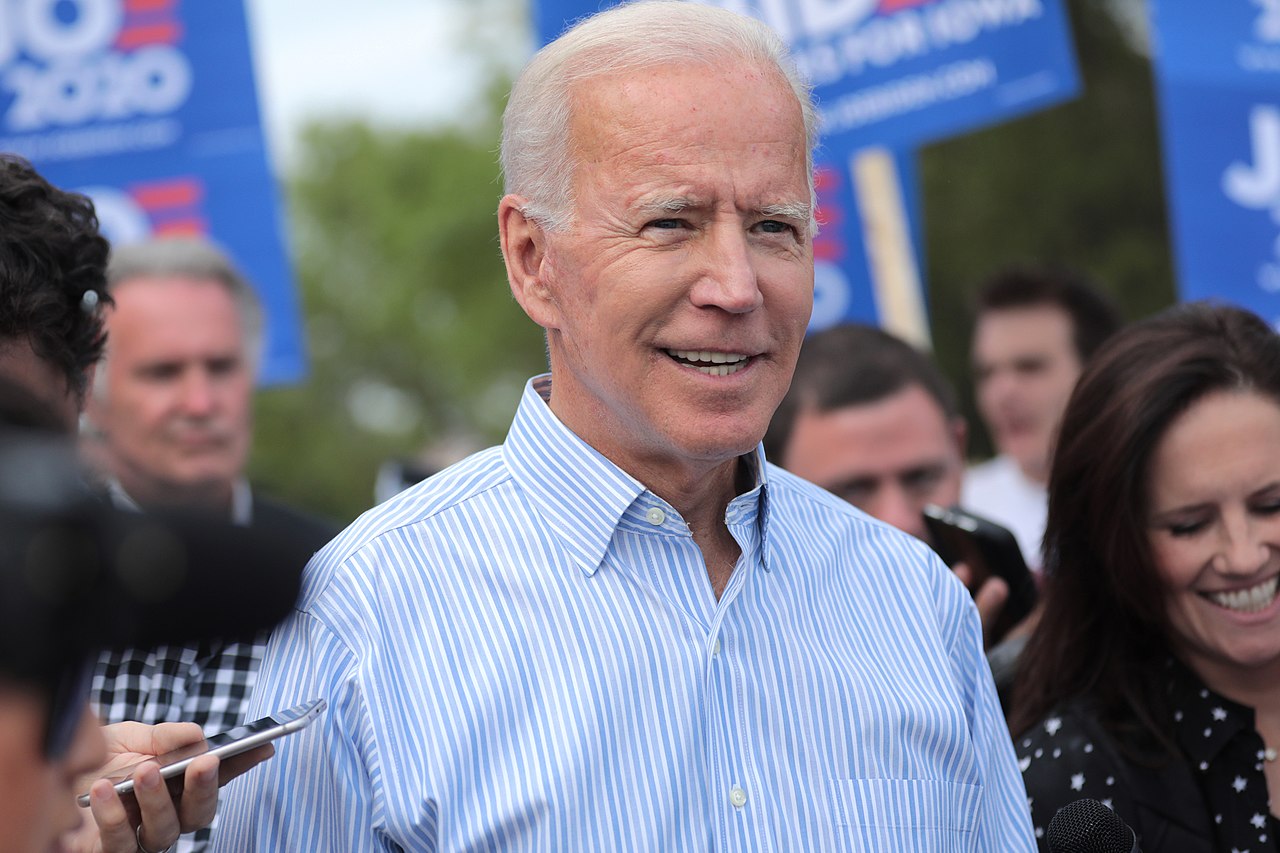 Comment Writer Samir Sehgal discusses the upcoming election in America, arguing that both Joe Biden and Donald Trump have their disadvantages
We are now just under two months away from perhaps the most consequential election in modern American history. Both the 1932 and 1980 elections served as breaking points with their respective pasts. Similarly, this election signals a potential restructuring of the American economy and a significant shift in the cultural zeitgeist.
The stark contrast can no better be highlighted than via both major parties' national conventions. Under normal conditions, each would likely be a large sprawling event of thousands of activists and apparatchiks alike, each united in their hatred of either the Democrats or Republican Party. However, currently, we do not live under normal conditions, due to the pandemic, and thus both conventions were largely virtual affairs, with little of the glamour of their predecessors, which gave both parties the opportunity to show off their technological prowess. Neither were particularly tech-savvy.
This aversion to technological feats of mastery is perhaps reflective of both parties' candidates. First, we have former Vice President Joe Biden for the Democrats, a fairly moderate former Senator from Delaware who gained national fame as Obama's 2nd in command. Secondly, we have incumbent President Donald J. Trump, a man who needs no introduction. Both men are white, in their 70s, and have arguably experienced numerous cognitive issues over the latest campaign season. Nevertheless, the similarities stop there.
Biden chose Senator Kamala Harris from California as his VP. Harris is an Indo-Caribbean woman who served as Attorney General for the state she now represents in the Senate. While being associated with law enforcement in the era of BLM may seem detrimental, many of the Democratic mainstream appear satisfied by the prospect of a moderate woman of colour to take the torch should Biden not finish his prospective first term. On the other hand, Trump stuck with his current VP Mike Pence, the former Governor of Indiana, and a veteran of the anti-Obama Tea Party movement of the early 2010s. The other differences between the party tickets are even more numerous, such as Biden's experience in the Senate countered with Trump's brief experience as the WWE Chairman and host of the reality TV show The Apprentice. This seems funny on the face of it, but less so when you remember that Trump has the keys to 5,800 armed and primed nuclear warheads.
First of the virtual conventions was the DNC, where the Democrats attempted to appeal to middle-America in the hope of solidifying Biden's gargantuan polling lead over Trump, which had neared 10% by the start of the convention. The major problem for the Democrats was the disconnect between their base and their target voters. The Democrats base increasingly, since Bernie Sanders' wildcard run against Hillary Clinton in 2016, identifies as either extremely 'liberal,' or, wait for it, Socialist. A word so wrapped in Cold War-era propaganda that it is effectively synonymous with totalitarianism to around ½ the American population. This disconnect means that while Democrats spent the convention attempting to appeal to 'moderate' voters by parading endorsements from, among others,  John Kasich and Colin Powell, both key players who were instrumental in conducting the 2003 Iraq War, while the firebrand Socialist Alexandria Ocasio-Cortez was given little time to speak. This strategy could backfire. While most conservative-leaning independents have shown little buyer's remorse in their 2016 choice, the Democrats own base is far larger than the Republicans. Therefore, in the attempt to appeal to 'moderates' they may inspire their own voters to stay home, a not so unusual sight in a country where 50% turnout in an election is the norm.
By contrast, the Republican Party produced what could only be described as a tour de force of anti-socialist fearmongering and nativist nationalism designed to whip up their base of voters whose faith in the President never wavered. Trump himself was the centrepiece, as would be expected of an incumbent President, however, the RNC's capitulation to the Trump brand bordered on the activities of a 'cult.' For the first time, the Republicans did not produce a policy platform, relying on President Trump's own clearly-rushed vague two page spread of bullet points, of which none constitute an actual policy, more of a wish list a child would pin on the fridge before Christmas. The 'cult' of Trump includes his own family, who consisted of over half of the convention speakers. Highlights include Kimberly Guilfoyle, the girlfriend of Donald Trump Jr. who descended into an apoplectic tirade, before screeching 'THE BEST IS YET TO COME!', perhaps stunning even the most dedicated of the Trump coalition. Not to mention Natalie Harp who claimed that Biden wanted to give Americans universal healthcare, so he could offer 'assisted suicide' to patients whose cases were unlikely to improve. Or what about the couple from Missouri whose claim to fame consists of being pictured waving guns at peaceful BLM protesters, or Nick Sandmann, the 18-year-old who similarly went viral for seeming to mock and intimidate a Native American man, oh the irony. Last but not least, I was particularly thrown off by an elderly Cuban-American man, who claimed Biden was on a mission to turn America into the next Cuba. Considering Cubans have universal healthcare and one of the lowest poverty rates in the developing world  I am not sure that his words deliver the sucker punch he thinks they do.
All-in-all the conventions seemed to have little polling impact, with Trump experiencing a small boost, which seemed to quickly peter out, a testament to the polarisation surrounding this election and perhaps the ineffectiveness of a virtual convention. Biden is favoured to win the presidency, currently holding 51% of the national polls.
Both conventions were no-doubt disillusioning for many young Americans who, similar to we, strive for a more egalitarian society, with less strife and equal treatment for all. Yet both major parties are clearly unwilling to rectify the underlying structural injustices that plague American society. Evidenced by Biden's pledge to increase funding for the police in the wake of BLM in a weak attempt to neuter Trump's attacks, Biden is obviously unaware that Trump does not abide by such tedious conventions such as truth or reality, and neither do his supporters. Therefore, the choice for young Americans is dawdling, ineffective neoliberalism or neo-fascism potentially spelling the end of America's 56-year experiment with liberal democracy. I am glad it is a choice that I do not have to make.
________________________________________________________________________________________________________________
Like this story? See below for more from Comment:
Why Kamala Harris is Biden's Perfect Pick
Is Joe Biden Anything More Than the Lesser of Two Evils?
Would Vote Yes Bring Success? The Scottish Campaign for Independence