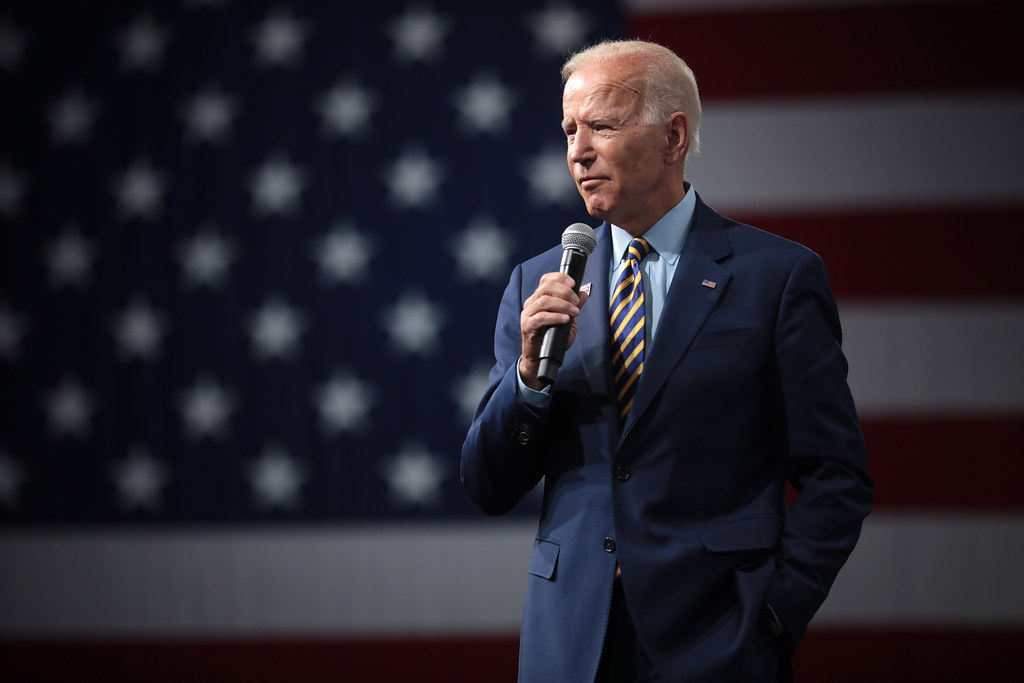 Comment Writer Alex Cooke takes a look at Joe Biden's run for President, arguing that Biden is more similar to Trump than many on the left may have hoped
Former vice-president Joe Biden is the democratic candidate for the 2020 election. He is a controversial figure, in part because many people view him as being too moderate. He has also been accused of making insensitive remarks, especially regarding race, an example of which can be seen by his recent comment that 'unlike the African American community, with notable exceptions, the Latino community is an incredibly diverse community with incredibly different attitudes about different things.' This comment shows a complete lack of understanding about the African American community, as well being an unfair generalisation. Many liberals hoped that the Democratic candidate would be the opposite of Trump, but unfortunately, liberals view him as not progressive enough, and can even be said to share many similarities with the President. I believe this is making what many people hoped would be an easy decision a much more controversial one.
In Wilmington on 14 July, Joe Biden announced radical amendments to his climate policy. He has pledged $2 trillion over four years to combat the climate crisis, by investing in clean energy and transportation. This plan simultaneously aims to help the environment, but will also create jobs and improve infrastructure, and is, therefore, a part of Biden's coronavirus recovery plan. It is a smart plan because Biden's campaign has framed this commitment in a way that will appease both Democrats and Republicans, addressing major worries about the climate, but also the economy.  
Biden has been criticised in the past by progressives for not being radical enough as he does not support issues such as universal healthcare or defunding the police, issues which which often disproportionately affects black communities. However, in his climate plan, Biden focused on the connection between racial injustice and the environment because 'environmental policy decisions of the past have failed communities of color,' in particular by pollution and high energy costs. I think that this is most likely a move by his campaign to try to gain favour. 
The campaign has said that to pay for this plan corporate taxes will be raised for the wealthiest from 21% to 28%. Biden will, therefore, need to have greater control in the senate and have more left-wing support in congress in order to pass this plan. It has already drawn criticisms from the energy sector, with the president of the Western Energy Alliance saying 'we'll focus on moderating these policies once Biden moves from appeasing the left during the campaign to potentially governing.' This is a theme that is present throughout Biden's campaign: he seems to be simply taking progressive ideals but packaging them in a way that is attractive to moderates by including strong unions and creating jobs.
Although this plan is a radical stance compared with Biden's previous position, it has been overshadowed by the Coronavirus crisis and the government's handling of it. Throughout the election campaign, Trump's erratic behaviour has made a lot of headlines, which Biden has taken advantage of on Twitter, appearing as the voice of reason to contrast Trump's numerous and confusing tweets. For example, on 24 July, Biden tweeted, 'we need a president who listens to someone other than himself.' This tweet received over 200,000 likes. Similarly, on 2 August, Biden tweeted 'now more than ever, we need a president who believes in science,' which received over 260,000 likes. Clearly, Biden seeks to garner support by subtweeting Trump. However, this may be viewed as immature, as it is not dissimilar from how Trump uses Twitter. Biden's Twitter page is likely run by his team, as most of his tweets are sent from Tweetdeck – a tool used to manage twitter accounts – so his tweets do retain an air of professionalism and have correct spellings. Trump on the other hand, writes the majority of his tweets himself. 
Although Trump's tweets often create negative press, the fact that he runs his account himself appears to appeal to those who distrust traditional politicians. In recent years, the phenomena of post-expertism and populism has emerged, with the idea that in politics it is the people versus the elite. Biden, as an established politician, is likely viewed to be part of this elite. In the 2016 US election, there was a common argument in support of Trump that he was a good choice, because as a businessman he was therefore good for the economy. Many Americans consider Trump as anti-establishment, despite being incredibly wealthy and much of his fortune being inherited. 
Another similarity between the two presidential candidates is that they have both been accused of sexual assault. A former Senate office staffer accused Biden of assaulting her in 1993. She is also part of a group of eight women who have come forward about Biden's record of inappropriate touching. Trump has been accused by at least 16 women of inappropriate conduct, with two accusations meeting the legal definition of rape. It is disappointing that in a post-#MeToo era, both the Democrat and Republican candidates have been accused of sexual misconduct and likely another reason that Biden is not the Democratic candidate that many hoped to oppose Trump. 
Surprisingly, although for Biden the accusations have created a dent in his popularity, it is a point that Trump cannot weaponise against him. Trump's history with sexual misconduct is much worse than Biden's, so to criticise him for it would be extremely hypocritical. Trump responded to questions about it saying, 'I don't know anything about it…  I think he should respond. You know, it could be false accusations. I know all about false accusations.' Contrastingly, when Hillary Clinton, his opponent in the 2016 election, was accused of corruption regarding her emails, Trump focused on this in order to frame her as part of the corrupt elite, naming her Trump 'Crooked Hillary.' He turned a weakness of her campaign into a strength of his.
The phrase 'lesser of two evils' has been used when describing the upcoming election. I believe Biden's history with inappropriate conduct and the effects of his past criminal justice stances are major factors that are driving away support for Biden. However, for me, Trump's history with misogyny and racism is much worse. This is a cause of frustration for many people, who, like myself, feel as if, whilst we have made great advances in social justice, many people will have to vote for a candidate they do not feel fits their moral standards. There is an analogy that exemplifies this mindset and perhaps we are forced to remind ourselves of it when it comes to the 2020 US election: voting is like public transport. You take the route that is heading in the right direction, even if it does not reach exactly where you want to be.
---
Like this story? More from Comment:
Why the Government Should Reconsider the End Date for the Furlough Scheme
'Super Saturday': A Case Study of Britain's Drinking Culture
Why Return to Lockdown in Melbourne Should Serve as a Warning to the UK