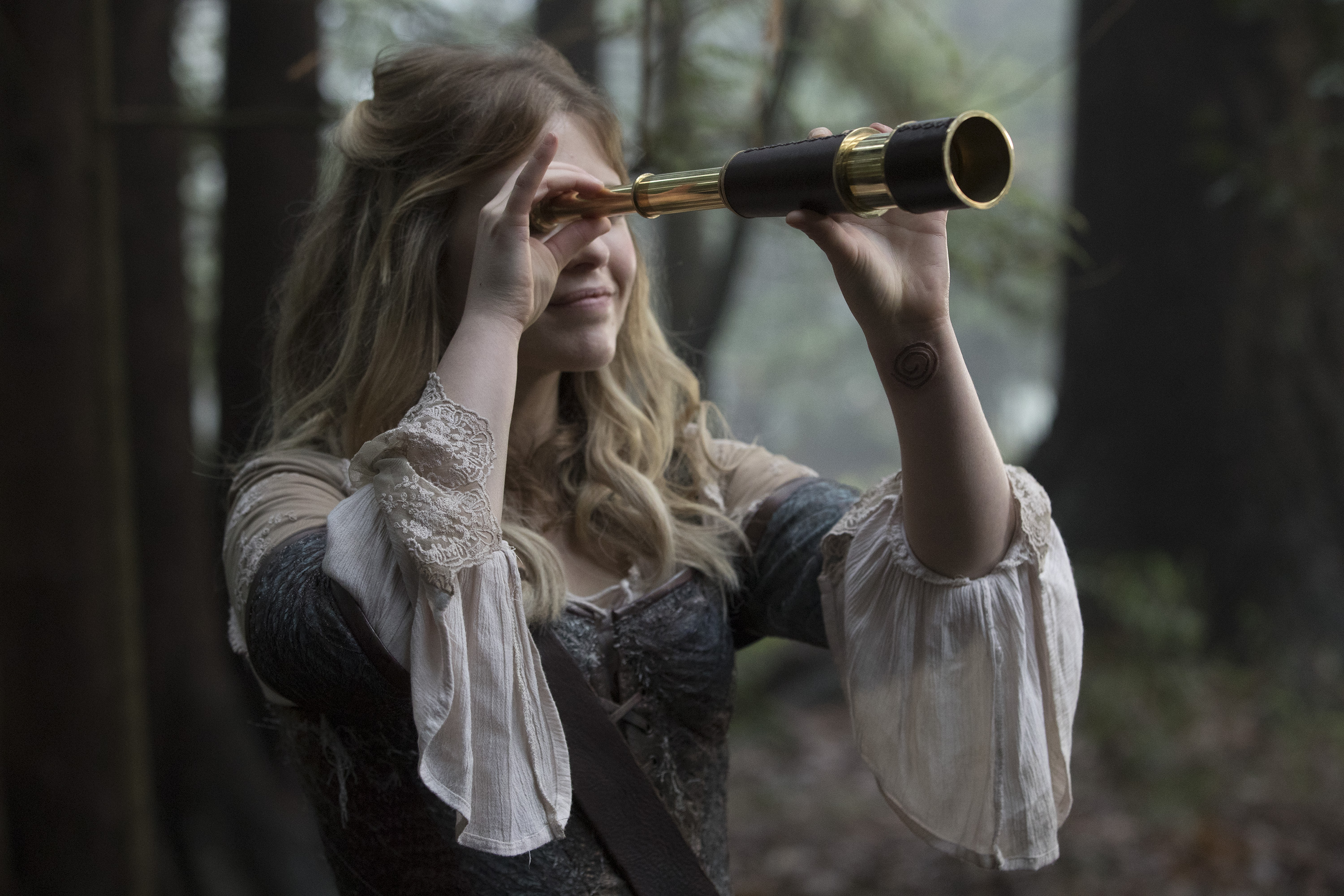 As TV Editors Jessica Green, Niamh Brennan and Morgana Chess bid farewell, they share the series they keep coming back to time and time again
Jessica Green, Once Upon A Time
What better way to avoid facing up to the fact that you have a 4000 word essay due in two days time than escaping into the clutches of a fairytale? That's exactly what Once Upon a Time has allowed me to do this year on each of my (many) rewatches.
The fantasy-drama, which ran from 2011-2018, follows a series of fairytale characters trapped in the real-world town of Storybrooke. Regina, the Evil Queen who transported the characters from the Enchanted Forest in the first place, also removed all of their memories of their previous lives, and they remain unaware of their time-locked state for 28 years. But with the help of Emma (Snow White and Prince Charming's daughter, who grew up in the real world, completely oblivious to her magical heritage) and her son Henry, that soon begins to change – and the characters begin to fight back.
You might expect a show like OUAT to glorify pretty princesses in their enviable glittery gowns, being rescued by handsome princes, achieving domestic bliss as their happily ever. But this show allows its strong female characters to do and be so much more than that. Belle, for example, makes the bold decision to sacrifice herself for her Father's Kingdom in the Ogres war. Snow White, far from playing the weak and feeble victim, survives on the run from the Evil Queen by becoming a bandit, even finding the time to rescue Prince Charming along the way. And OUAT just wouldn't be OUAT without multiple shots per episode of Emma marching around in her badass red leather jacket, saving the entire town.
To all of you about to embark on your final year at uni after the summer, I cannot recommend this show enough. And anyway, you'll need all the magic and miracles you can get if you want to make it through to June.
Niamh Brennan, The Office
Over the past few years I have re-watched The Office (the U.S. version, of couse) more times than I would like to admit. It provides excellent and well needed comic relief in times of stress, and its twenty-minute-long episodes are perfect for either a short revision break of a day-long binge watch
If you have never watched The Office, you will at least have heard of it, or seen a clip from it circulating the internet. The situation comedy that ran from 2005 to 2013 depicts the lives of various employees of the fictional Dunder Mifflin Paper Company, following the trials and tribulations of everyday life, from workplace pranks, emerging relationships and management issues to beet farming, dramatic fire drills and the pursuit of fame.
The debate about whether the US or the original UK version of the show will always be rife, but in my opinion the direction that The Office (US) took was far superior, being a wholesome and comforting watch rather than awkward and uncomfortable.
My love of the show comes particularly from the characterisation. No matter how much you may dislike a character, you also have to learn to love them. The first time I watched The Office I couldn't stand Michael Scott (Steve Carrell), and was infuriated rather than entertained by his poor management and social skills. I never would have expected then to be sad to see him leave in season seven, developing into the integral and kind hearted leader of the show.
Never have I ever been so invested in a TV couple as I am every time I watch Jim and Pam interact, being so desperate for them to succeed despite always knowing the outcome. And Rain Wilson's excellent work as Dwight Schrute is one of my all time favorite TV characters. His ridiculous deadpan attitude and lack of common sense is hysterical, bizarre and absolutely wonderful. I don't think anything else can make me laugh as consistently and as much as the season five episode 'Stress and Relief', specifically Dwight's attempt at resuscitation of a CPR dummy.
The Office is also the perfect TV show to watch on finishing university and heading out into the real world. It doesn't induce despair at the prospect of working in an office, as many of us will be heading towards. At a time where the future is unknown and the days of student living is being left behind, it makes the mundane seem hopeful, exactly what we need at this tumultuous time.
Morgana Chess, Big Little Lies
In the tranquil town of Monterey, California, where there are luxurious beachfront homes and yummy mummies gossip in school playgrounds… dark secrets lie under the surface. HBO's Big Little Lies, adapted from Liane Moriarty's novel of the same name, is the perfect domestic thriller that eloquently explores themes of motherhood, friendship and trauma. The series mainly focuses on three mums – Madeline, Jane and Celeste –  and opens on the School Orientation Day for their young children. When one little girl Amabella appears with choke marks on her neck, she points out Jane's son Ziggy as her attacker and playground politics ensue, with opposing mums drawing up battle lines.
The bright and spunky Madeline is played to perfection by Reese Witherspoon, as she goes head-to-head with 'career mom' Renata (Laura Dern), in defence of the newcomer Jane (Shailene Woodley). Throughout the show, Jane experiences flashbacks to a dark past and the viewer feels for her as she is forced to question her own son's innocence. Nicole Kidman also shines as the elegant and subdued Celeste, who is secretly suffering domestic abuse at the hands of her husband. As the show unfolds, other scandals and secrets emerge and, underpinning it all, there has been a murder.
Told through flash-forwards, the viewer is presented with the murder scene in the very first episode, but full details of who has been murdered and who the murderer is are not revealed until the season finale. The cattiness of the playground is depicted through police interviews with other parents that are scattered across the series, and give the show a humorous edge.
The scenery is beautiful, the houses are ridiculous, and the script is sharp and fresh, which keeps you hooked into the domestic politics of Monterey. Darkly comic, Big Little Lies does justice to Liane's book, and I would also highly recommend reading her other titles such as The Husband's Secret and Three Wishes. After the roaring success of the first series, Season Two will be released in June 2019, with Meryl Streep joining the already star-studded cast. This show offers a fantastic portrayal of modern womanhood and a plotline that will keep you guessing even after the final episode.