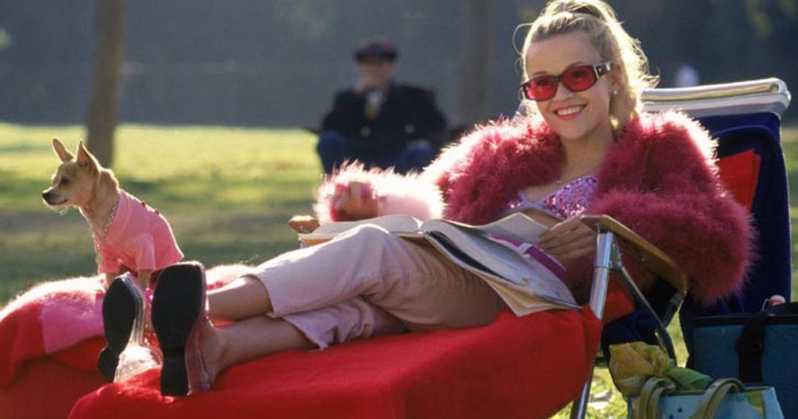 Following the announcement of a new release date for Legally Blonde 3, Life&Style writer Nicole Haynes celebrates the iconic character Elle Woods, arguing that she is a true feminist inspiration
The announcement of Legally Blonde 3 has left many fans eager in anticipation to see what adventures Harvard sweetheart Elle Woods will get up to next. However, an aspect of Legally Blonde that is commonly overlooked is its cultural significance, particularly its impact in the world of feminism. Elle Woods, although often dismissed as a blonde movie stereotype, is perhaps one of the most significant feminist figures in modern cinema. Surprised to hear this? Here are my reasons as to why Elle Woods is a feminist icon.
Firstly, and most importantly, Elle is never scared to be herself. Despite being ridiculed at Harvard for her feminine taste and love of pink, Elle never allows others to impact her self-worth. She is unapologetically true to herself, and proves, time and time again, that being 'girly' by no means undermines her capability. In a male-dominated environment, women are constantly pushed to hide their femininity, implying that in order to succeed in most workplaces women must repress their womanhood. Elle Woods rejects this expectation, and uses her femininity to her advantage in a patriarchal setting.
Secondly, Elle respects her own integrity throughout her legal endeavours, and it is through doing so that she is able to succeed. Hollywood movies typically portray successful, career-driven women as cut-throat or heartless, but Elle's character resits this notion, and instead furthers her career through kindness. Although many of her correspondences refuse to take her seriously, Elle respects others and does not rise to the hostility she is faced with. Other female characters, like Vivian to begin with, project their own internalised misogyny onto Elle- exemplifying sexist norms within society. However Elle forgives them for this. She stands by her ethos, and supports other women: an underrated but hugely important aspect of feminism.
Furthermore, Elle's intelligence is paramount and enables her to thrive in a legal setting. The sexist attitudes of other characters are made clear when Elle's intelligence is doubted, even after she gets into Harvard Law school. Elle Woods is highly intelligent, but this is overlooked throughout the movie, just because she focuses her intellect on typically feminine subject matters. Examples of this dismissal of female ideas can be seen in real life, as stereotypically feminine activities, or female-focused films, are often disregarded critically, despite being highly impressive and worthwhile. Elle's character proves that femininity does not equate to stupidity- challenging a stereotype that we see repeated tirelessly across modern media. Elle works hard at what she enjoys, regardless of what others think about her.
However ultimately, Elle's most striking quality, and the quality I think we should all strive to ascertain, is her optimism. She sees the best in people, despite others sometimes refusing to see the best in her. Optimism counts for a lot, especially in an environment which attempts to hold you down. Without optimism, feminists today could not have made such significant progress in issues of equality and injustice. Elle Woods inspires women of all ages to strive for what they want, and although Elle's initial goals are perhaps less feminist-friendly, what she learns on her journey is of huge significance. She realises the importance of creating her own success, instead of seeking validation from others. And most importantly she learns to love herself first, recognizing that she doesn't need a man's approval to be happy.
Elle Woods, therefore, is clearly a feminist inspiration, and the fact that people fail to notice this is what makes her story so important. Elle proves that you can be conventionally attractive and feminine, and still be taken seriously- an idea that Hollywood and society tend to dismiss. She's the epitome of the underdog, proving that hard work and resilience is what drives you to succeed- not others' opinions of you. In this way then, Elle subverts our own expectations, proving that inspiring female figures can come from anywhere.
Liked this article? We think you'll enjoy these:
Rebel Wilson and the Media Fixation on Women's Bodies