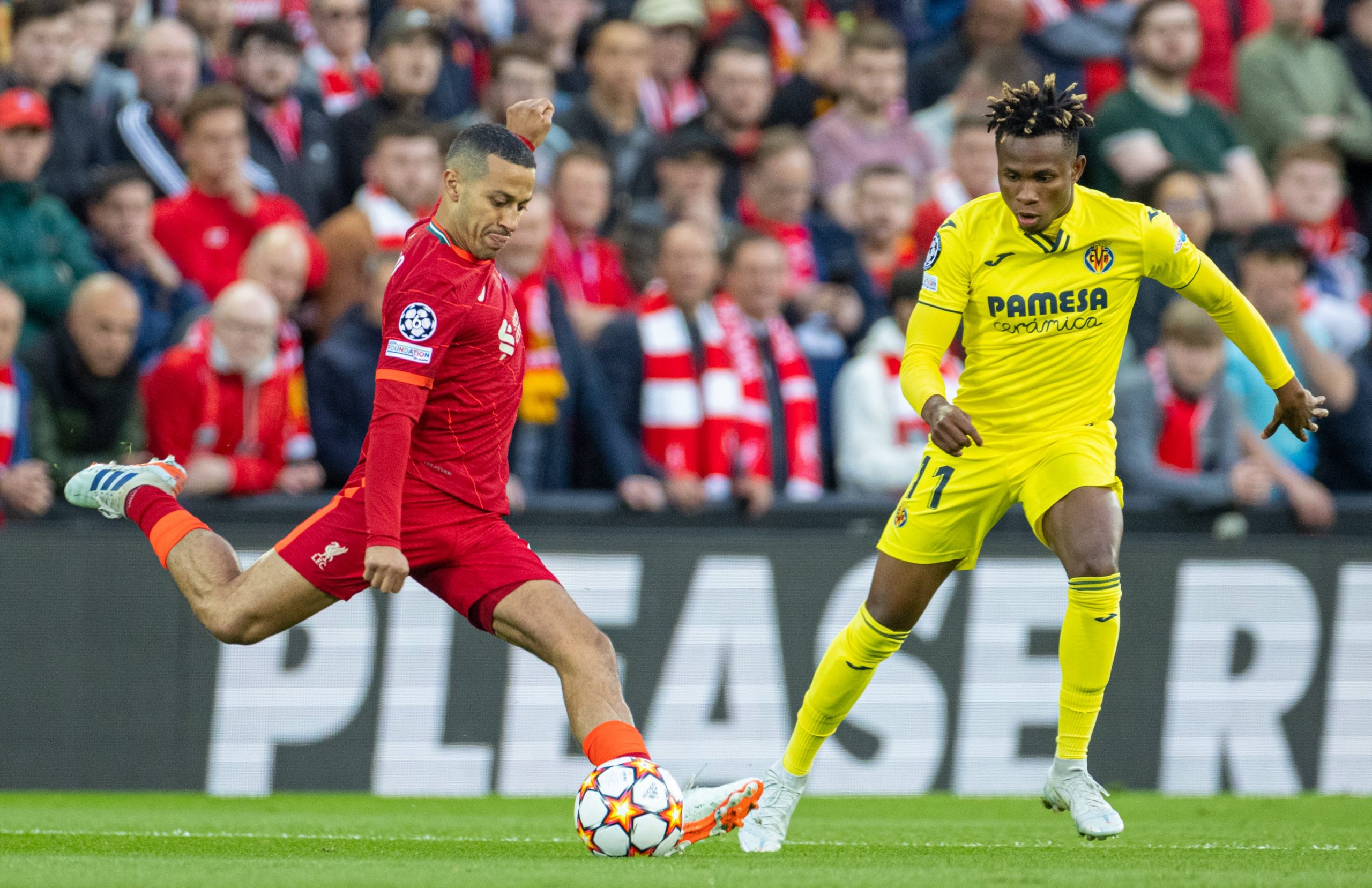 Sport Writer Anna Emmerson Robinson analyses whether another all-English Champions League Final is on the horizon, ahead of the semi-final second legs
The UEFA Champions League semi-final first legs have resulted in two wins for English teams, with Manchester City beating Real Madrid 4-3 and Liverpool claiming a 2-0 lead over Villarreal. So with a final in Paris fast approaching, with only weeks to go, could we be heading towards another all-English Champions League final?
Thanks to a Pervis Estupiñan own goal and the second from Sadio Mane, Liverpool is in with a chance of becoming the first English team to win all four major trophies in one season, having already won the Carabao Cup and with an FA Cup final on the horizon. This is a feat achieved only by Celtic in 1966/67 so expectations are high, and their 2-0 victory against Villarreal on the 27th of April pushed them one step further towards such a triumph.
With no goals in the first half, it was the second that brought Liverpool the win they needed. Jurgen Klopp may have hoped for a third goal, but said it made more sense to 'control the game' and ensure no goals from the other side were let through. Villarreal boss Unai Emery will endeavour to bring back some power this week as they welcome the Reds to Spain for the second leg. Emery suggested that new tactics alongside the advantage of their home ground- La Cerámica- will cause Liverpool to 'suffer more' than on Thursday night. Liverpool have scored 135 goals in all competitions this season, their only defeat coming in the Champions League last-16 against Inter Milan. This has placed them in an encouraging position to advance to the final on 28th May.
Manchester City also heads to the Mediterranean this week for their second match against Spanish giants Real Madrid. After an exhilarating first leg, the score stands at 4-3, so with away goals no longer counting there is still all to play for. It was a fast start for City, Kevin De Bruyne scoring less than two minutes into their first semi-final, setting the pace for what was to be an incredibly competitive game. Both sides attacked relentlessly, with City holding a two-goal advantage on three occasions, only for Madrid to halve the deficit each time to keep the Cityzens on their toes. With additional goals from Phil Foden, Gabriel Jesus and Bernardo Silva, City will take a 4-3 lead into Wednesday's second leg.
The one to watch out for at Santiago Bernabéu will be French star Karim Benzema, who notched two goals for the Spaniards in the first leg. He is on a run of 17 goals in 12 games, and holds 17 of Madrid's past 28 goals, showing no chance of slowing down anytime soon.
Pep Guardiola did not look happy at the end of the first semi-final, likely conscious of such a slim lead against a Real Madrid side that can make something out of nothing at any opportunity. Ancelotti is looking for his fourth Champions League win, and, driven by destiny, will look for any way to eke out further goals on their home turf.
If City prevail under the pressure on Wednesday, an all-English Champions League final in Paris may well be on our screens soon. It seems more likely, though, that Madrid and their home advantage may turn things around and secure themselves a place in the final. There is little doubt that Liverpool will fail to reach the final for the seventh time, and the potential of a quadruple trophy haul is looking increasingly possible. Whilst a north of England final in France would be entertaining, it seems more likely that Liverpool will be taking on Real Madrid on the 28th, as the chaotic nature of Manchester leaves them wide open for attack.
---
Like this? Check out more from Redbrick Sport:
Commonwealth Countdown: Birmingham 2022 Goes Carbon Neutral