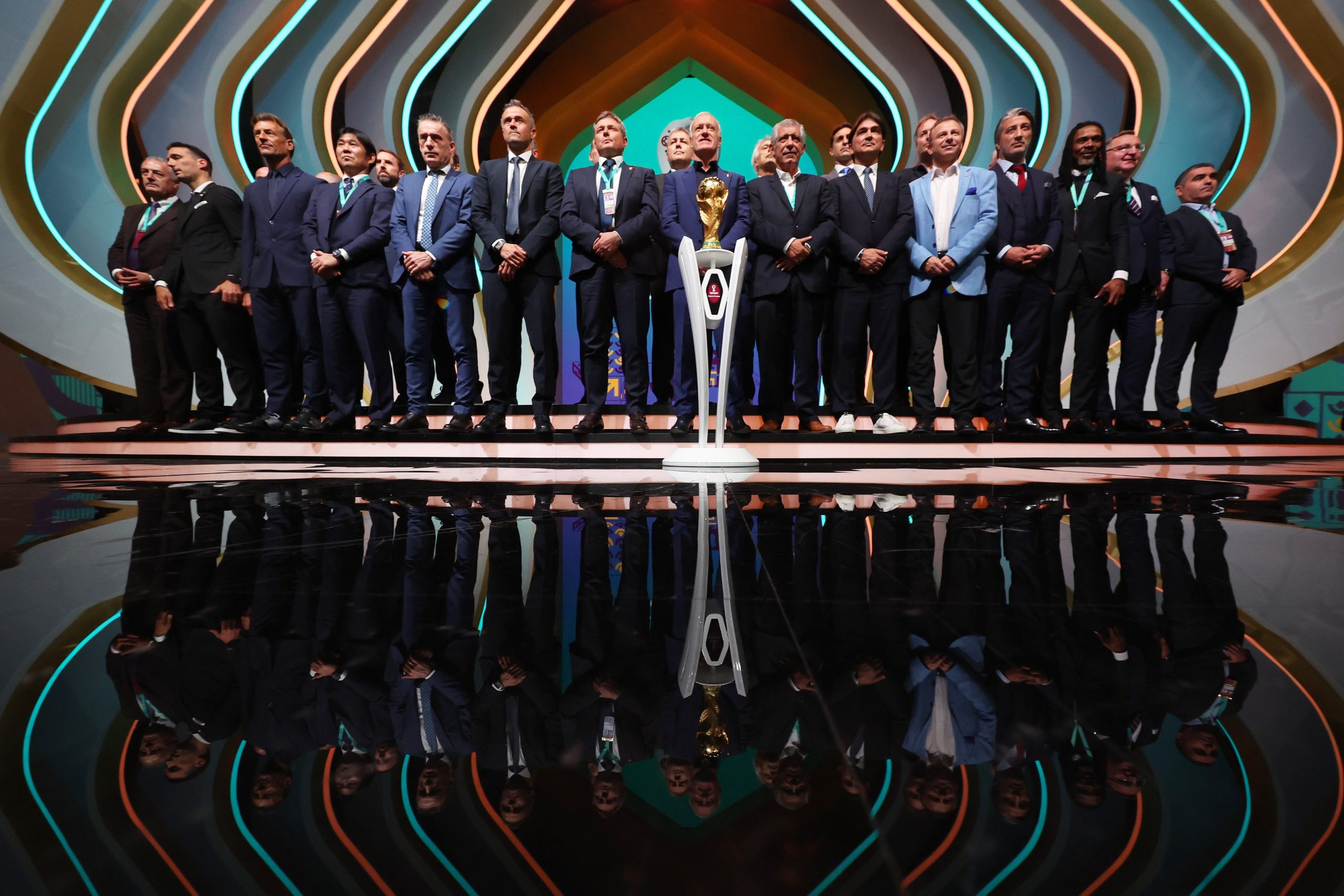 Sport Writer Joshua Adams comments on the FIFA World Cup draw, and assesses England's chances in Qatar later this year
On Friday Night, it was made clear that this World Cup was particularly special as it was the first time the Arab world
has hosted such an event.
In some senses the tournament will feel very surreal, not least that its timing splits the Premier League season. Going into the World Cup draw, England had won both of their International Friendlies during the International break, including a 2-1 win over Switzerland, and a more convincing 3-0 win over Ivory Coast. The friendlies were also a snapshot of what England possess in their reserves, with quality performances from Emile Smith-Rowe, Connor Gallagher, Kyle Walker-Peters, Ben White and Jude Bellingham.
England fans can be optimistic about the team's chances going into Qatar 2022, as last summer featured England's strongest international campaign since its world-cup winning year of 1966. Despite what many considered to be a summer of heartache, after England lost the European Championship final on penalties to Italy, it feels as if England are regaining momentum.
Reasons to be hopeful stem from England's players' reluctance to give up. One of the standout performers of Arsenal's season for example, has been Bukayo Saka. This is testament to his professionalism and courage to continue despite the devastating penalty shootout against Italy in the summer. On the other hand, the Azzuri have failed to qualify for consecutive World Cups, making a mockery of their European winning status. The psychology of having won a previous competition seems a burden hard to overcome, as the Italian giants were beaten in additional time by North Macedonia 1-0. This was similar to Germany who, off the back of winning the 2014 world cup, were knocked out in the group stage of the 2018 World Cup in Russia.
The World Cup draw has produced some very interesting fixtures. The most competitive group so far is Group B: England; Iran; USA; Wales/Scotland/Ukraine. Group B will be an interesting contest,
not least that the USA and Iran have a complex diplomatic relationship outside the remit of sport
. In particular, the USA will be an intriguing contest, given that the nation is beginning to produce fine talent in the game they term 'soccer'. Those with Premier League experience include Christian Pulisic (Chelsea); Antonee Robinson (Fulham 20/21 season); Zack Steffen (Man City); DeAndre Yedlin (Ex-Newcastle player) and Josh Sargent (Norwich). This does not include those outside the premier league, including Juventus' Weston McKennie and Valencia's Yunus Musah, who is an Arsenal Academy product.
One team to watch out for during the tournament is Senegal, who will compete in Qatar 2022 after winning the African Cup of Nations. The Senegalese have only competed twice at the World Cup finals, in 2002 and 2018. The last world cup in Russia saw Senegal miss out on the knockout stages due to yellow cards, despite being level on points and goal difference with Japan who progressed. Given the strength of group A, it is quite probable that Senegal will progress to the knockout stages for the first time since 2002.
The bookies' favourites to win the competition are Brazil, with England not far behind. Most bookies don't favour France, the current holders, to remain world champions. Qatar are the true underdogs of the competition and are perhaps the least likely to storm to a home win.
Redbrick's predictions
Group A- Holland will top the group, with Senegal at second.
1. Holland
2. Senegal
3. Ecuador
4. Qatar
Group B- England will top the group, with the US at second.
1. England
2. USA
3. Wales/Scotland/Ukraine
4. Iran
Group C-Argentina will top the group, with Mexico at second.
1. Argentina
2. Mexico
3. Poland
4. Saudi Arabia
Group D-France will top the group, with Denmark second.
1. France
2. Denmark
3. UAE/Australia/Peru
4. Tunisia
Group E- Spain will top the group, with Germany at second.
1. Spain
2. Germany
3. Costa Rica/New Zealand
4. Japan
Group F- Belgium will top the group, with Croatia at second.
1. Belgium
2. Morocco
3. Croatia
4. Canada
Group G- Brazil will top the group, with Switzerland at second.
1. Brazil
2. Switzerland
3. Serbia
4. Cameroon
Group H- Portugal will top the group, with Uruguay at second.
1. Portugal
2. Uruguay
3. Ghana
4. South Korea