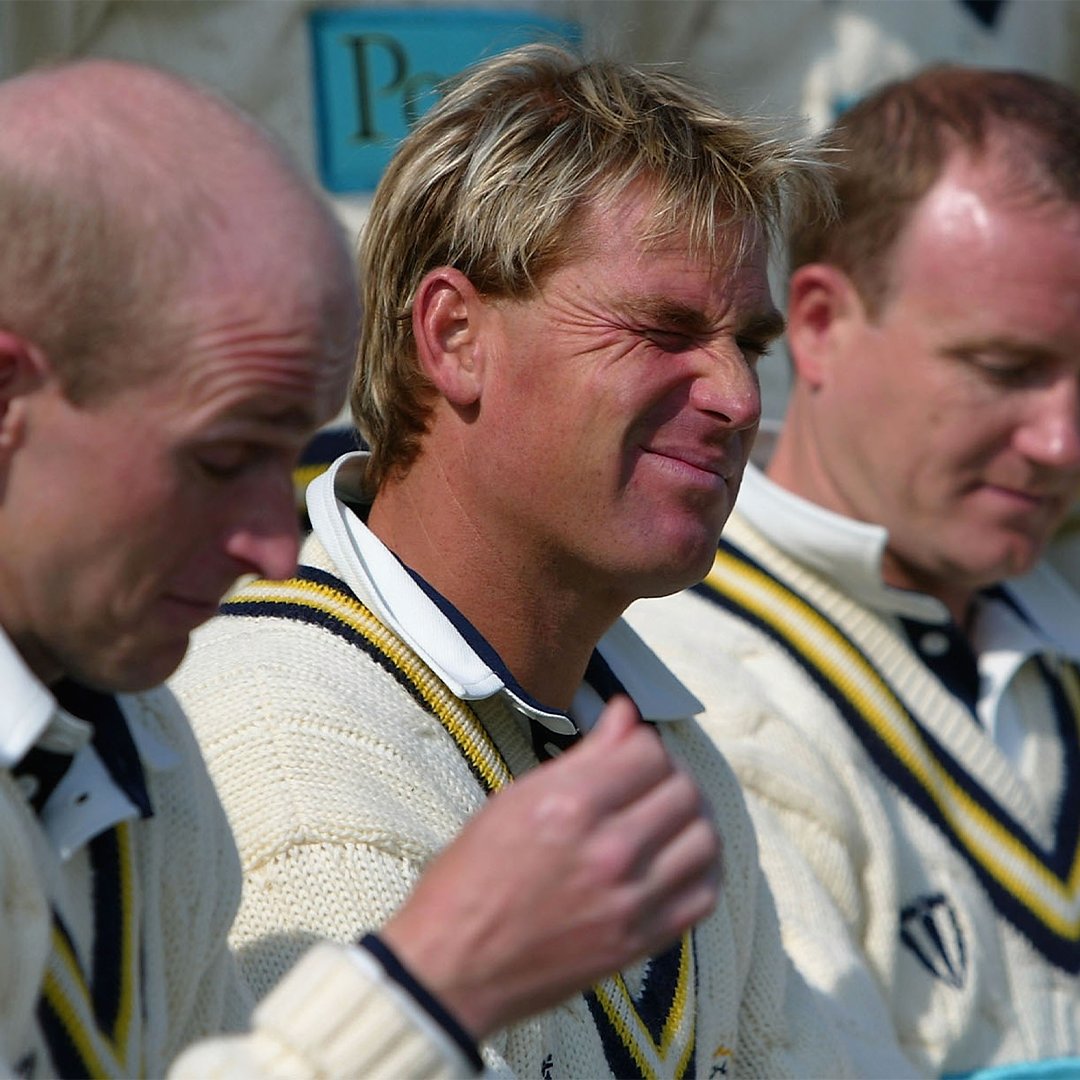 Sport Editor Oscar Frost reflects on the career of Shane Warne, a cricketing legend lost too soon
On the 4th March 2022, cricket lost one of its brightest sparks. Shane Keith Warne was leg spin. A true cricketing great, Warne changed the game of cricket forever, and has paved the way for the great spinners of the future.
When I think of Shane Warne, I immediately think of his first ball in Test Cricket in England. A young, blond haired Australian was brought on to bowl as England were 80-1. Mike Gatting, one of the English greats, was at the crease. Warne flighted the ball far outside Gatting's leg-stump, seemingly a loosener that would only trouble the keeper preventing the ball whizzing through for byes. But, to everyone's amazement, the ball jagged at a near right-angle, clipping Gatting's off-stump and dislodging the bails. Silence rippled through the ground. Gatting stepped back in disbelief, before trudging back to the pavilion. A star was born.
Warne went on to have one of the most illustrious careers in cricketing history. He has the most test wickets in a calendar year (96), he was the second fastest bowler to make it to 700 wickets (144 matches), and also took the second most ten-wicket-hauls of anyone in test history. Even without these stats, however, Warne was still one of the greatest players to play the game.
Whenever Warne warmed up to bowl, there was an immediate sense of dread as an English fan. The moments of magic that Warne could produce meant that any batsman could be dislodged at any time. At his best, he was unplayable. These stats are impressive, but it is the nature of his wickets that are, to me, more important.
Of course, Warne had a great career in himself, but he also changed the game in terms of the value of leg spin. Previous to the Warne era, there had been great leg-spin bowlers, like Abdul Qadir, but their value was still not necessarily recognised. The number of leg-spinners at the top level of cricket is due to Shane Warne, in my opinion.
This is also the opinion of Jarrod Kimber, a former player and cricket analyst. In a tribute video, Kimber explains how he was unnoticed as a young leg-spinner until the rise of Shane Warne. Shane Warne showed the cricketing world that leg-spin was risky, but unplayable if done right.
With Warne playing the majority of his career before I was born, I missed out on his glory years in his baggy green cap. Despite this, I have been lucky enough to see him play in the Big Bash League (BBL) towards the end of his career. It was here that I realised what an intellectual player Warne was. Just his prediction of how he would get Brendan McCullum out in a BBL game was enough to have me mesmerised by Warne.
Warne was also the perfect IPL player before the IPL existed. Warne captained the Rajasthan Royals in the 2008 iteration at the ripe age of thirty-eight. Not only did his side end up winning the tournament, but Warne finished with the second highest number of wickets of any bowler in the competition. If Warne could achieve this at the very end of his career, we can only imagine what he could have done if he was in his prime.
It would be wrong to say that Shane Warne was an uncontroversial figure, however. His party-boy attitude certainly split opinions as he challenged the conservative cricketing image. Full of charisma, Warne was not the archetypal cricketer by any means, but this proved popular with many audiences. In my opinion, Warne spearheaded the birth of cricket as a popular phenomenon in the mass media. A pioneer of expression in cricket, I believe he paved the way for players to be who they truly are, returning cricket to an expression of identity for young men and women.
As cricket fans, everyone except Australians hated Shane Warne because of the destruction he would cause to their batting lineups. However, everyone would also be on the edge of their seats to see what magic Shane would produce that day. Shane Warne was a true great of the cricketing world, and one that will be sorely missed.
---
Like this? Check out more from Redbrick Sport:
UoB Success at Chrome Royal Pole Competition
The Hundred: Analysis of the Retention Lists