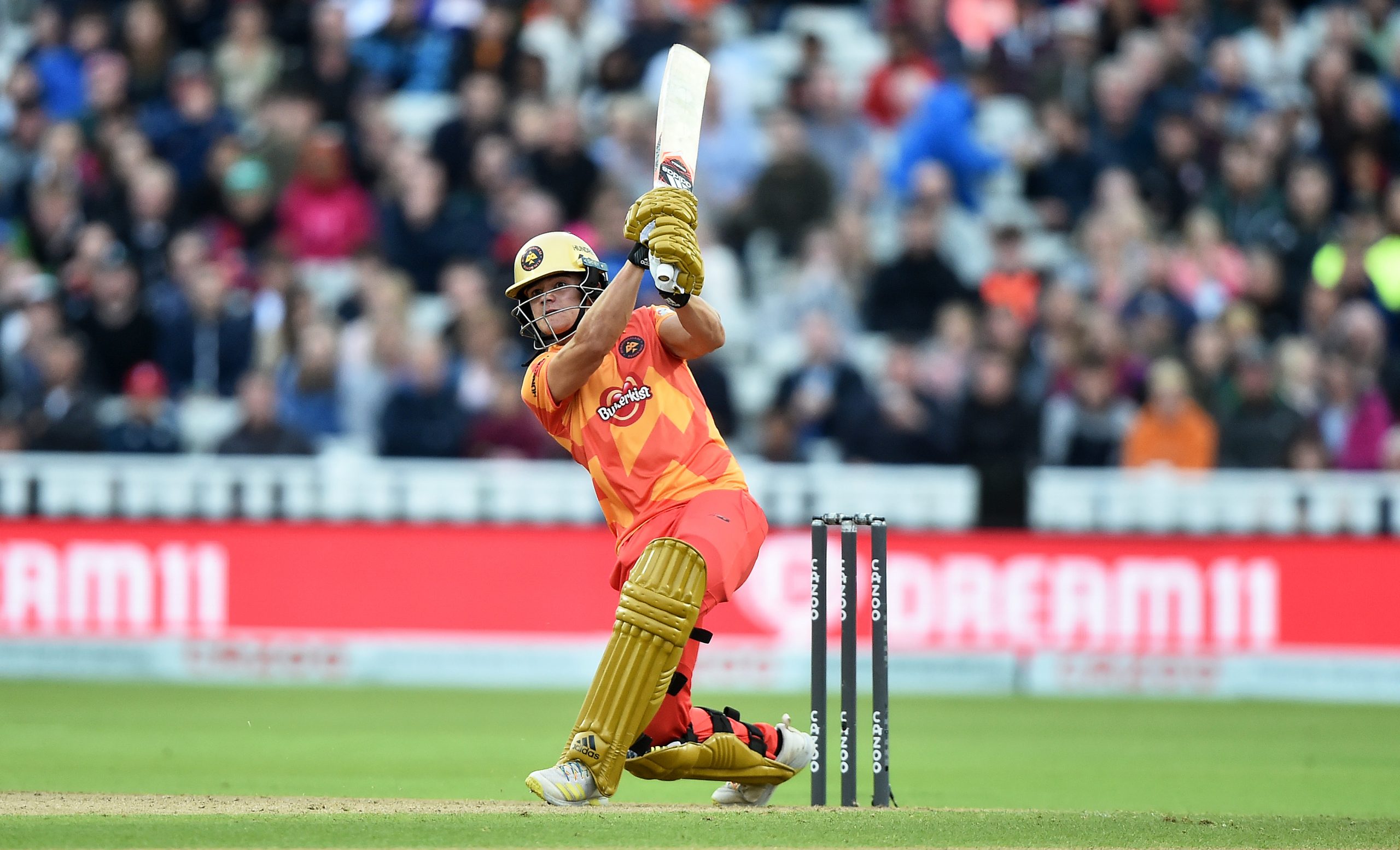 Sport Editor Oscar Frost reports on the retention lists for the 2022 iteration of The Hundred
For the 2022 iteration of The Hundred, each team was able to retain ten players from their squads last year. The full draft is on the 30th March, but this was a great opportunity to guarantee the services of top performing players ahead of The Hundred this summer. 
London Spirit
The retention of Eoin Morgan is a great move from London Spirit, who finished at the bottom of the table in last year's competition. Morgan is a proven leader, having captained England since 2014. Morgan is also a very solid middle order batsman, and a fantastic fielder that can restrict runs in tight games. To go along with Morgan, Zak Crawley is also a great piece of business from London Spirit. The English opener has proved time and time again that he is a quality domestic batsman (even if he has struggled at the international level). Both Crawley and Morgan also benefit from probably not being a big part of England's test calendar this summer, making them available for the entirety of the competition. Personally, I love Glenn Maxwell in any short-form cricket. The Australian all-rounder has experience to boot, and is exactly the player that The Hundred is about. He has also played very well in Australia's recent T20 series against Sri Lanka, proving he is still one of the ones to watch going into this tournament. Overall, London Spirit have retained some talent, but the lack of a clear strike bowler really worries me. They have done some good business and got rid of some deadwood, but I am not sure that it will be enough to push them far up the table. 
Welsh Fire
Jonny Bairstow is a quality batsman that is a great retention for Welsh Fire. The red-headed keeper-batsman is a genuine game changer, which is of incredible value in The Hundred. The problem, however, is his possible inclusion in England's test calendar, meaning his availability for the bulk of the competition is unknown. The retention of Ben Duckett is also a fantastic player to keep for 2022, as he was the highest scoring batsman for the Fire last season. A glaring omission from the squad is Tom Banton, who had a fantastic competition in 2021, and seemed to be one of the more valuable players for Welsh Fire. However, Welsh Fire have managed to get rid of some players who did not really serve much purpose in the competition last year, so perhaps they have done well with what they had. Additionally, they have lots of overseas spots left for the draft in a month's time, which will be key for their success this summer. 
Manchester Originals
Similarly to Welsh Fire, Manchester Originals have managed to retain a fantastic keeper-batsman in Jos Buttler. Buttler has also been retained in the IPL, a testament to his international reputation as one of the best short-form batsmen at the moment. His focus on T20 cricket also benefits Manchester in that he will likely not feature for England's test side this summer, making him available for more Manchester games. Matt Parkinson also proved himself as a solid leg-spinning option that Manchester have retained. Leg spinners are always valuable in short-form cricket, so Parkinson is a very useful domestic player to have. A missing name for the Originals was Joe Clarke, who was an explosive batting option last year. Jos Buttler is obviously a great option, but without another clear batting superstar, a lot of pressure could be on Buttler to bring home the goods in the upper order. 
Northern Superchargers
Ben Stokes, Adil Rashid, David Willey. A great English trio that makes Northern Superchargers one of my picks to improve on their fifth place finish last summer. Stokes will almost definitely be in England's test side, reducing his playing time, but the Superchargers still have a very solid side. Adil Rashid is undoubtedly one of the best leg spinners in short-form cricket, and David Willey has been selected to play in the IPL, a testament to his recent success. The retention of Faf du Plessis is also an underrated one, in my opinion. Du Plessis has buckets of experience to bring to the squad, and is a great pickup at a reasonably low price bracket. The Superchargers will still have to make some prudent selections in the upcoming draft, but they have managed to keep some fantastic options with this retention list. 
Oval Invincibles
The Invincibles have also built a pretty good base for a solid squad this summer. The retention of Jason Roy is fantastic, as he has always been able to grab games by the scruff of the neck to bring his team home in short-form cricket. The Curran brothers have also proven themselves numerous times as top-quality players with both bat and ball. Saqib Mahmood is also one of the best English pace bowlers at the moment in my view. Mahmood has also been retained in the £75k bracket, which is an absolute bargain. With the powerful Roy to rack up runs and Mahmood to deliver some serious pace in the bowling attack, Oval Invincibles are looking great in the run up to the draft.
Trent Rockets
Trent Rockets have a fantastic team for ODI cricket, but perhaps not so good for The Hundred. Joe Root, for me, is somewhat of a wasted pick. Almost guaranteed to play in every English test this summer, his availability will not be high, and his specialisation in longer forms means explosive batting is not his forté. Similarly, although Dawid Malan was ranked as the number one T20 batsman in the world until recently, he is not the explosive batsman that can win games consistently in The Hundred. He may play a great supporting role to Alex Hales, who is performing well in the PSL, but I believe that the Rockets really need to secure another big-hitting batsman in the draft. Rashid Khan is always a solid player to have for The Hundred, with a similar repertoire to Adil Rashid of the Superchargers. Aside from Khan, however, I cannot see the Rockets having a fear-inducing bowling attack to support their batsmen. 
Birmingham Phoenix
Last years runners up Birmingham Phoenix have a genuine chance of having the strongest squad going into the 2022 season. The retention of local legend Moeen Ali is a fantastic piece of business – a true leader to go along with world-class skill with the ball and bat that makes him one of the most valuable players in the tournament. Liam Livingstone scored the most individual runs last season, meaning that his retention is absolutely key for the Phoenix if he can produce that kind of form again. Will Smeed also had an underrated 2022 campaign in my opinion, so he is also a great top-order option for them coming off his successful PSL season. The Phoenix also have one of the best bowling attacks in the competition. Chris Woakes is always useful, and Adam Milne was one of the best seamers in last year's competition, taking the most wickets of any bowler. With absolute superstars already secured, if Phoenix can pick up a couple of extra players in the draft they could become the favourites to lift the trophy this year.
Southern Brave
Having won the tournament last year, the Southern Brave look to retain their title this year. Jofra Archer is a solid centrepiece to mould their bowling attack around, and his injury struggles means he will probably avoid selection for the English test side this summer. Chris Jordan is also a solid bowling option if he can get the consistency of his famous Yorkers back again. I also love seeing Jordan in the field, to the extent that he can change games by showing his side the standard of fielding that wins matches. A fantastic retention by the Brave is also Marcus Stoinis. The Australian international is a fiery option that is perfect for The Hundred. Similarly to Maxwell, Stoinis has had an explosive T20 series against Sri Lanka, and has the ability to win games through his huge hitting. 
Overall, I think that the retentions have been relatively prudent from all of the teams. Birmingham Phoenix definitely have one of the stronger looking teams, with talent oozing from their batting and bowling attacks. The trio of Stokes, Rashid and Willey in the Superchargers bowling attack is also very good looking, so I think that they could really push higher up the table this time around. Be sure to look out for the draft taking place on 30th March to see the completed squads for The Hundred this summer, where the real favourites should pull away from the rest. 
---
Like this? Check out more from Redbrick Sport:
Preview: West Brom Host Coventry United in Women's FA Cup
Birmingham City Stun In-Form Luton Town