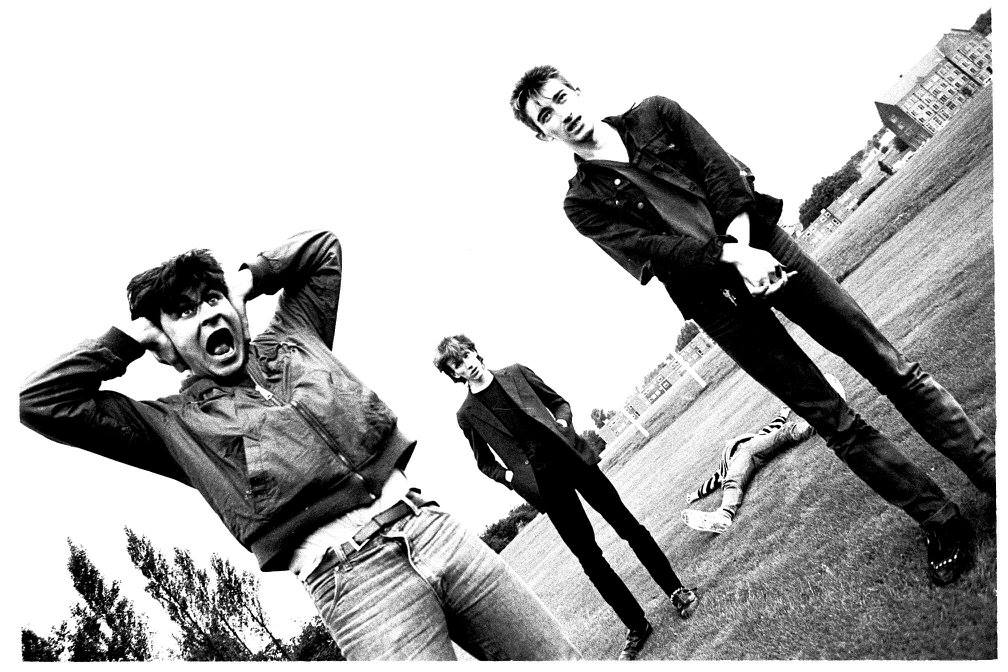 Music Critic Olivia Lavelle gives her thoughts on her essential album choice Strange Times by The Chameleons, describing it as 'an album of exceptional musical and lyrical creativity'
The Chameleons have produced music that has captivated listeners of all ages. Although a band of understated influence, The Chameleons became muse to artists like Oasis, The Smashing Pumpkins and The Verve. Capturing the band's signature fusion of synths, melodic guitar riffs and treatment of poignant topics, Strange Times is a remarkable record that defines this legacy.
Released in 1986 under Geffen Records, Strange Times boasts an eclectic collection of post-punk tracks. The Chameleons' main lyricist, Mark Burgess, delves into the mind's psyche in a way that is both poetic yet accessible. Burgess's stimulating lyrics strive to illuminate the deepest thoughts residing in each of our minds, without setting the impossible goal of one day conquering them. The Strange Times discography offer a means to reinterpret our perceptions and deepen our understanding of one another. This is especially true for my personal favourite on the album, 'Soul in Isolation,' which opens with the following lyrics:
'Soul in isolation
I can hear you breathing down the hall
Soul in isolation
I can hear you whisper through the walls
And if I had a mind to now
I could call to you'
Burgess is illustrating the conflicted relationship we have with our private thoughts interwoven with daily life. Inner conflict is something we can all relate to. Loneliness has been felt by everyone. We internalise it. By calling on these emotions from an internal perspective, 'Soul in Isolation' charters unfamiliar waters. Through his lyrics, Burgess normalises the fact that negative emotions are natural and manifest themselves in everyone.
Parallel to the lyrics, 'Soul in Isolation's' continuous syncopated drumbeats capture the erratic nature of feelings and reactions. The song's dynamic shifts in light and shade, or rather soft and loud, deepen this portrayal of changeable emotions. What's more, The Chameleons' distinctive use of synthesisers in 'Soul in Isolation' enhances the sound and energy. In between Dave Fielding's exceptional guitar riffs, the synthesisers fill the space,
sustaining a constant connection between us and the music.
A review of Strange Times, of course, would be incomplete without mentioning 'Swamp Thing,' the band's most successful song and source of inspiration for Noel Gallagher. Reg Smithies' unmistakeable guitar riff, complemented by sporadic synthesisers and the bass of the drum, opens the song. An ominous sound builds anticipation for the first two minutes. Then, like an emotional release, the drums ramp up the energy and the lyrics begin. Similar to 'Soul in Isolation,' 'Swamp Thing' addresses topics relating to internal strife. What differs is that the refrain is more melodic and catchier, which might account for the song's popularity. The song's uplifting sound in the middle feels like a triumph over the grim reality the lyrics depict:
'Not too many hours from this hour,
So long
The storm comes
Or is it just another shower?'
It is at this moment in 'Swamp Thing' that the guitars intensify the sound, fuelling the song with a sense of empowerment. This refrain repeats towards the end of the song. It is almost as though the countless hours and showers Burgess refers to symbolically fade into the outro. The lyrics and music work in harmony to represent a potent message. The song leads you to reflect and reminisce about your own life. Perhaps that's how you once felt, but you overcame it.
Perhaps it's how you feel now and it's time for change. Hailing from a working-class area in Greater Manchester, Burgess often alludes to the effects of poverty throughout The Chameleons' discography. In 'Swamp Thing,' he makes similar compelling subtextual commentary on social hardship devoid of clichés and generic lyrics that would typically fall flat:
'Picking up the pieces
Half alive in a nine-to-five
Vacant eyes
Is it any wonder?'
Many people have tedious jobs that suck the life out of them. They're left doubting their capabilities, feeling ostracised. With lyrics drawn from Burgess's own standpoint, 'Swamp Thing' voices these thoughts, reminding us that people aren't alone in feeling this way.
Let us end on the song 'Caution.' The lyrics for this track convey sentiments of internal strife characteristic of the album but are more abstract. In fact, Burgess used a stream of consciousness approach for the vocals in 'Caution,' voicing the lyrics at the microphone in the recording studio without having first written them down. His inventive approach reflects the absurdity of our inner monologue:
'Everybody looks the same to me
Rows and rows of faces on the balcony
I can hear them calling down to me
Come up here, set us free
Got sugar in our brains
Or a dagger in our hearts'
At first glance, these lyrics might describe Burgess's disconnect from audience in live shows. At a deeper glance, Burgess depicts social alienation, an irrational fear that surfaces in all of us at some point in our lives. As listeners, we can identify with these questions about own existence, the purpose of the world, and our place in it. Like a cry of despair, Burgess ends 'Caution' repeating, 'Nothing on earth could help me, no.' With vocals being performed live, he conveys raw emotion that we can resonate with. Synthesisers play a larger role in the song's overall musical composition, complementing the lighter intensity guitar. Their sound is at the forefront of 'Caution's' dynamic climax, again, keeping the listener in constant connection with the music. Though somewhat more conventional and less alternative than 'Soul in Isolation' and 'Swamp Thing,' the musical arrangement on 'Caution' nonetheless adds to the admirable eclecticism of Strange Times.
An album of exceptional musical and lyrical creativity, Strange Times helps us to grasp the harsh side of reality. The distinctive blend of post-punk guitar and synthesisers enhances the album's exploration of internal hardship and the erratic nature of the human mind and emotion. People from all walks of life and generations can relate to the lyrics because they are insightful without being convoluted. Strange Times may have left an understated imprint on UK music, but it can have an unequivocal one on you.
---
Enjoyed this? You might also enjoy:
Live Review: We Are Scientists
Essential Album: Olivia Rodrigo – SOUR