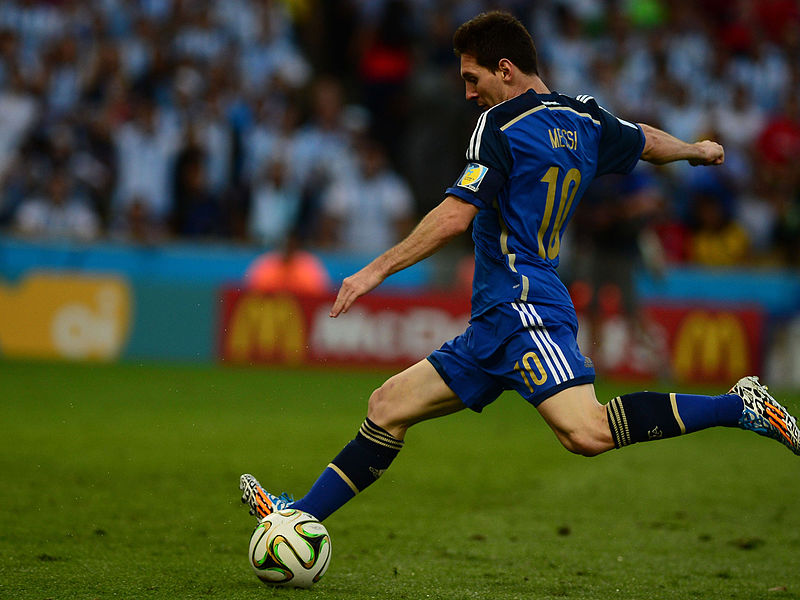 Sport editor Kit Shepard picks five hypothetical sporting scenarios that need to happen once the coronavirus pandemic passes
As we close in on two months without live sport, it can be easy to forget just how thrilling and uplifting it can be. Everyone currently has more pressing matters to take care of and, as the UK's coronavirus death toll moves north of 20,000, its return is far from the priority.
One day, though, COVID-19 will be no more than a horrible memory. Whenever this moment comes, the world can explore how to move forward, and sport will play a major part in the subsequent recovery.
Even the most mundane-sounding fixture will feel exciting once the pandemic is behind us, but there are a handful of hypothetical scenarios that, if they materialised, would be incredible to witness.
Sport cannot do anything nearly as important as building hospitals, treating patients or delivering essential goods, but it does bring people joy, an emotion in short supply right now. The following sporting scenarios, some of which will probably happen, some probably not, would welcome sport back into our lives in style.
An Argentina – Portugal World Cup Final
Lionel Messi vs Cristiano Ronaldo is the defining individual sporting rivalry of the 21st century. For well over a decade, the pair have been a level above everyone else and polar opposites throughout their domineering careers. Small vs big. Barcelona vs Real Madrid. A quiet introvert vs an underwear-modelling egotist.
They are certainly the two best footballers of their generation, if not the best ever. Naturally then, fans have spent countless hours debating who is the greatest out of the duo.
At present, these arguments are futile, as an achievement by one is always countered by something equally amazing from the other. Ronaldo has more goals, Messi more assists. Ronaldo has won more Champions Leagues, Messi more domestic titles. Messi has stayed loyal to one club, but Ronaldo has proved himself in multiple leagues. How can anyone definitively conclude who is better?
There is only one way to answer the eternal question. Amid all the statistics, titles and individual accolades, both players have the same glaring hole in their résumé: no World Cup.
If Messi or Ronaldo can win the biggest prize in football, then they will have come as close to a perfect career as we will ever see. International success has largely evaded Messi, who has failed to win a World Cup and replicate the past glories of Diego Maradona, another diminutive, left-footed Argentinian. Likewise, Ronaldo has been largely bereft of world-class team-mates when playing for his native Portugal, a country who are traditionally no more than outsiders at major tournaments.
Each has come close to international glory. Ronaldo did win Euro 2016, but played only 25 minutes of the final before being forced off injured, and the competition was the lowest-quality European Championships in recent memory. Meanwhile, Messi was a game away from immortality at the 2014 World Cup, but could not get Argentina past Germany in the final.
The 2022 World Cup is crying out for an Argentina vs Portugal final. At present, it would take a brave punter to bet on either side reaching this stage of the competition, and the nations would have to be in opposing sides of the draw, but every neutral should be rooting for it.
Ronaldo will be 37 and Messi 35 during the tournament, so both will be past their peak and probably in their last World Cup. Nevertheless, there is no better way to finish the Messi vs Ronaldo era than to witness the pair battling for the one prize that has eluded them.
It would also settle the dispute over who is better. Of course, Messi stalwarts would never admit that Ronaldo is superior in any scenario, and vice-versa. However, for the majority of football fans, the image of one capturing the sport's most iconic trophy at the other's expense would surely be a deciding factor in the great debate.
Serena Williams Wins her 24th Grand Slam
When Serena Williams won the 2017 Australian open, she moved just one behind Margaret Court's record of 24 Grand Slam singles titles, and it seemed only a matter of time before the American reached top spot. She did not drop a set in Melbourne on her way to a sixth major title out of the last ten, and did all this while pregnant, which only added to her legend.
However, even Williams can only defy conventional medical wisdom for so long, and maternity leave ruled her out of the next four slams. When she returned in early 2018, the tennis world expected that number 24 and history was only a few months away.
It has not turned out this way. Whether it is the physical toll caused by pregnancy or the fact that Williams, now 38, is simply too old to compete at the top level, she has not been the same since coming back.
Granted, her famed power game and relentless competitiveness remain, and they have been enough to get her to four slam finals post-pregnancy. Yet she did not win a set in any of these matches, with opponents who once could not get close to Serena suddenly capitalising on her stark lack of mobility. Nowhere was this more evident than in last year's Wimbledon final, where Williams was utterly out-played the quicker, more agile Simona Halep.
As Williams' career enters its final chapter, the likelihood of her catching Court is declining, and the pandemic does not help in the slightest. Nevertheless, if Serena can fight off father time (or, in this instance, mother time) and win one more major when tennis returns, it will mark a huge milestone and provide a fitting end to an incredible career. As a sporting legend of sport and one of the most inspirational female athletes on the planet, it is the least she deserves.
Fury vs Joshua
Boxing is a subculture, with the biggest fights often hidden behind pay-per-view channels and unsociable hours. That being said, a bout between Anthony Joshua and Tyson Fury would be one of the most eagerly-anticipated sporting events Britain has ever seen.
A fight has seemed likely since Fury returned to the sport after almost three years away in 2018, and inevitable following his victory over Deontay Wilder last February. After Joshua had earned redemption two months earlier by winning his rematch against Andy Ruiz Jr., Fury's win meant that the duo held all four world heavyweight belts between them.
Organising a top-level fight is not an easy task, with plenty of negotiation needed to establish location, date and terms of the bout. Though like every other sport, the pandemic has slashed boxing's revenue, perhaps making promoters willing to cut a few corners to schedule shows once it is safe to do so.
At least in this country, Fury vs Joshua would be top of any organiser's list. It would be one of those rare fights that transcends boxing and becomes a wider personality clash, forcing everyone to pick a side.
In one corner sits Joshua, built like a Greek God, the epitome of a heavyweight champion. Hailing from Watford, the Olympic gold medalist is a classic rags-to-riches story. In his youth, he mixed with the wrong crowd and flirted with prison due to cannabis-related accusations, before turning his life around and becoming a world champion through hard work and his natural athletic gifts. Outside the ring, the smooth-talking Joshua oozes cool, looking just as comfortable mixing it with celebrities as he does throwing punches.
In many ways Fury, the self-proclaimed 'gypsy king,' is the anti-Joshua. His stature, though improved, still would not look out of place on a stag do gone wrong, and he mockingly called himself a 'fat man' in 2016. Later that year, he relinquished his world titles amid pressure from boxing's governing bodies after he tested positive from cocaine, an episode which ultimately led to his extended absence from the sport.
Like Joshua, the Mancunian is far from camera-shy, but he is not a media darling like his potential opponent. Fury has been admirably candid about his battles with depression, but also inexcusably made sexist and homophobic comments in the past.
Much like Messi and Ronaldo, Joshua and Fury are two contrasting types athlete. Should they fight, their strong personalities will attract many non-boxing fans, with some leaning towards the good-looking, smooth-talking Joshua, and others siding with the controversial but wildly entertaining Fury. It will be an event that divides the nation, and one that can only be settled in the ring.
Whenever the pandemic is behind us, the country could do with a lift, and what better way to boost spirits than a heavyweight battle for Britain?
A Clippers-Lakers NBA Playoff Series
It was the most fascinating sub-plot in a fascinating NBA season. Last July, reigning Finals MVP Kawhi Leonard chose to sign with the Los Angeles Clippers over the Los Angeles Lakers, taking fellow All-Star Paul George with him in the process.
This move transformed the balance of basketball power in LA as the Clippers, forever perceived as the city's unfashionable franchise, had recruited two players that not only grew up in Southern California, but were heavily pursued by their local nemesis.
Never to be out-done, the Lakers boasted superstars LeBron James and Anthony Davis, making the two teams among the favourites for the NBA title.
In an effort to escape the Lakers' all-encompassing shadow, the Clippers threw everything behind their dark, gritty 'LA Our Way' campaign, implying that they represented true Angelenos, not the Hollywood glitz and glamour that is synonymous with their rivals. This was not only a battle between basketball's top players, but a clash for a city's identity.
Then Kobe Bryant, alongside his daughter and seven others, died in a helicopter crash. The 41-year-old, who spent his entire 20-year NBA career as a Laker, was as important to Los Angeles basketball as anyone, and his horrific passing gave the rivalry an entirely different meaning.
If the Clippers and Lakers meet in the next NBA playoffs, be it in an abbreviated finish to the current season or in 2021, it will be a series with divergent narratives.
The growing feud between the two teams will still be present, as the Clippers attempt to steal the limelight from the Lakers and score a victory for the side of LA that is not shown in the movies. Their encounters during this currently-suspended NBA season were tight, tense, and full of resentment; merely whetting the appetite for a match-up in the postseason.
Yet the spirit of Bryant will be far stronger than any bitterness. He possessed the showmanship of the Lakers and the work ethic that the Clippers are trying to represent. Granted, Kobe only played for one of the two teams, but his impact was so strong, and his death so tragic, that he is immortalised in the hearts of all Los Angeles citizens, regardless of team affiliation. Clippers coach Doc Rivers' tearful interview in the moments after the crash only confirmed that the rivalry has a finite importance.
An intra-LA series will be fiercely competitive, hugely emotional and, above all, a celebration of a city that has it all.
A Normal Olympic Games
Out of all the scenarios, this one might be the most unlikely. Tokyo 2020 has already been pushed back twelve months, and while the world should have coronavirus under greater control by the summer of 2021, there is no guarantee that we will get a games as we know it.
There is no event quite like the summer Olympics. With 206 recognised countries and dozens of different sports, it brings people from all parts of the world to a single city for a two-week carnival. At any other time, this would only be a good thing, as cultures unite to showcase the best of humanity. Right now, though, the Olympics has all the attributes to become a coronavirus hotbed.
Ahead of the postponement, Tokyo was expecting thousands of athletes, as well as a plethora of coaches and support staff, with the vast majority to be housed in a single Olympic village, as is customary at the games. If just one COVID-19 test in the village comes back positive, all competitors would be at risk and everything put in jeopardy.
The numbers taking part in the games pale in comparison to the figures of those planning to attend events. Even if there is enough testing for athletes, how can planners ensure that no fans, many of whom will be flying into Japan for just a few days, are carrying the virus?
In spite of the rescheduling, then, there is still no guarantee that the Olympics go ahead. If conditions are safe enough for athletes, the staging of events behind closed doors cannot be ruled out either.
Frankly, the idea of a games without fans, while perhaps necessary, is horrible. Absolutely horrible. The Olympics is about the entire world briefly forgetting everything that divides us and coming together behind sport, a trivial pastime that all nations adore in some form. With no crowds, events would have no atmosphere, victories would feel hollow, and the pinnacle of several athletes' careers would be permanently tainted.
It may be too much to ask, but my final wish is for the Olympics to be staged in 2021 just as we know and love it. I want to see packed stadiums, new national heroes established and the very best of sport displayed across the globe. We need something that makes this happen, no matter how irrational; a vaccine, a miracle cure, for coronavirus simply to mutate into something less deadly. To reiterate, people's health comes first but, if Tokyo can stage the games as it originally planned, there would be no better sign that the world is healing.
---
Check out some other Sport coverage of coronavirus:
What Will Sport Look Like in the Post-Coronavirus World?
How Has Coronavirus Impacted West Midlands Sport?
True Power of Sport Revealed as Coronavirus Brings It to a Standstill