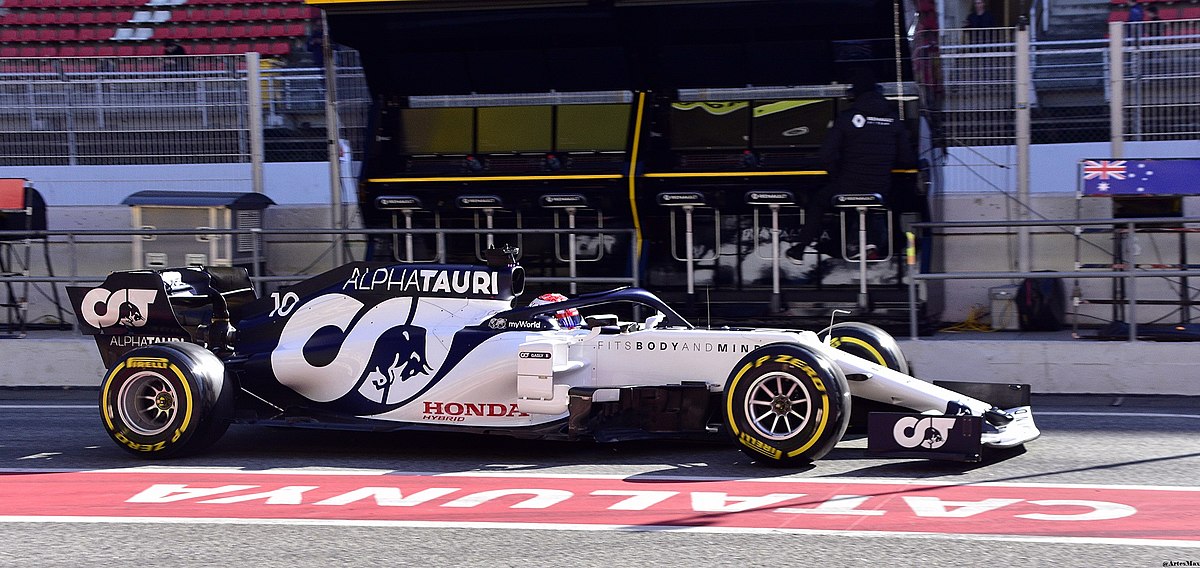 Gaming Editor Kyle Moffat predicts the Drivers' Championship table for the upcoming Formula 1 season, starting with those scrapping to be in the points
Many drivers on the Formula 1 grid face challenging seasons. Some will race for new teams, whereas others will have much pressure placed on them. It is a tough season to predict – especially in the midfield – but who will come out on top?  Let's have a look at my Drivers' Championship predictions in 2021, starting with who I think will finish outside the top ten.
20. Nikita Mazepin
Nothing surprising here. A new driver in the worst car on the grid; what else could you expect? I cannot see Nikita Mazepin placing any higher than 20th this season and part of me hopes that he does not. While Mick Schumacher and Yuki Tsunoda earned their seats, Mazepin is a pay driver, which is why he has a seat despite finishing fifth in Formula 2 in 2020. He could have some decent performances, but I'm expecting very little from the Russian.
19. Nicolas Latifi
I am not sure what to think of Latifi. He is solid, but I cannot see him lasting many years in Formula 1. George Russell outqualified Latifi every single time last season and I cannot see that changing much. It is tough to say whether he will earn his first points, but a bit of luck could put him within touching distance, much like last season. I believe there will be the occasional opportunity this season to earn a couple of points simply due to the Williams being a better car on paper than Haas, who managed three points last season. Perhaps he can prove me wrong and have a decent season, but I am doubtful.
18. Mick Schumacher
It is wonderful to have a Schumacher back on the F1 grid. Despite his father's legacy and success, realistically I cannot see him earning many points. Like already mentioned, Haas will likely struggle this season due to their car so Schumacher may not have much of the spotlight. Nonetheless, he can still earn some valuable points and prove his worth in 2021, certainly more than his teammate.
17. Kimi Raikkonen
Despite being 41 years old, 'The Iceman' is still on the grid and still capable of a solid race. Unfortunately – due to the Alfa Romeo package I am not expecting a plethora of points from the former Ferrari man and world champion. Raikkonen earned a measly four points last season so we cannot realistically expect him to be challenging too often. He has raw talent as we all know, but his best days are behind him.
16. George Russell
Mercedes, please call up George Russell! Over the past two seasons, Russell has been able to outperform the capabilities of his Williams car. Last season he was able to escape Q1 often but was rather unfortunate not to earn any points with Williams. I am hopeful that with the experience gained over the past season and some improvements to his car, Russell can score some points to move away from the bottom of the Drivers' Championship.
15. Antonio Giovinazzi
Like Latifi, I am just not sure about Giovinazzi. Age is certainly not on the Italian driver's side; he turned 27 last December. In addition, he has not proven just yet that he deserves a long-term future in F1. Despite this, he has found himself within the points on some occasions. Giovinazzi's qualifying performances are not terrible, so I expect some points from him this season. However, I would not be surprised if there is a gap between himself and the next driver.
14. Yuki Tsunoda
Out of the three newcomers in 2021, nobody will be surprised if Yuki Tsunoda finishes the highest. The AlphaTauri package is significantly better than that of Haas, so I believe he will earn a decent tally of points. Tsunoda is an interesting case because I think he could have a comfortable gap from the bottom six drivers. Overall, I think he can have a good season and settle in the team before bigger expectations are placed on him next season.
13. Pierre Gasly
It was certainly an interesting season for Pierre Gasly in 2020. Despite being dropped by Red Bull the previous season, he really gave it his all and earned a win in Monza. This cannot be overlooked, but I do not think he will win again this season. I expect the midfield to be even more competitive than last season, meaning that earning points will be that bit more difficult for him in 2021. I feel 13th is acceptable, especially as many people will expect AlphaTauri to be at the back of the midfield. Gasly, one of the more entertaining drivers, can put on a good show despite this and earn some brilliant results for his team.
12. Esteban Ocon
If I am being honest, I was expecting more from Esteban Ocon in 2020. He did improve towards the end of the season but was often second to Renault teammate Daniel Ricciardo. It will be a difficult and important season for Ocon, as I think his seat could be at risk if he does not perform. I think he can perform occasionally, but he needs to earn more points to prove his worth to a newly-branded team with high ambitions.
11. Lance Stroll
Stroll surprised many people last season with some solid performances and a decent season overall. He was able to earn two podiums last season and helped Racing Point climb to fourth in the Constructors' Championship. However, both of his podiums came from being in the right place at the right time and this can only get you so far. I expect nothing special from the Canadian driver in 2021.
---
Like this? Check out more from Redbrick Sport:
Sports Officer-Elect Ready to Lead Recovery
Is Manchester City's Dominance a Problem for Football?
India Fight Back to Level T20 Series