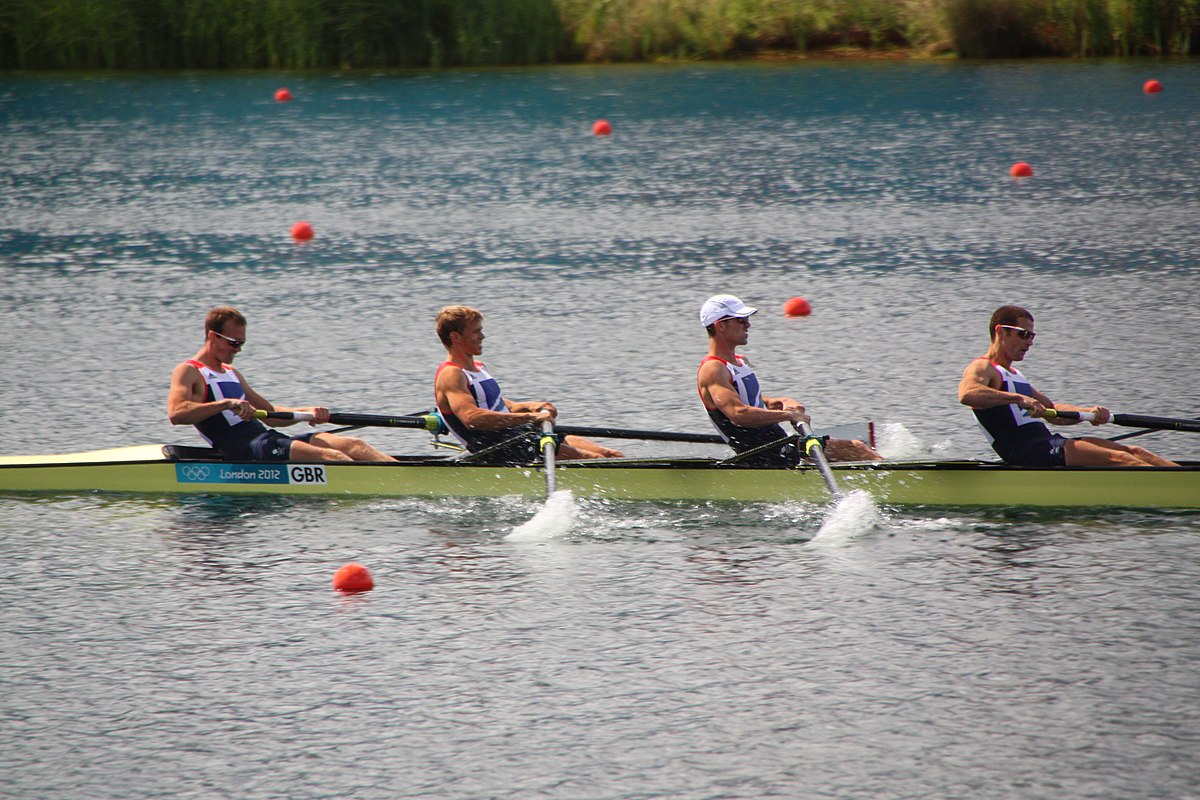 Sports Writer Alex Lancaster-Lennox reflects on Team GB's disappointing rowing performance in Tokyo, arguing that GB Rowing must begin a new era
The Tokyo 2020 Olympics was full of great success stories and medals for Team GB; however, you do not have to be an avid rower to know that the rowing team were not as successful in the Olympic regatta.
For 49 years, Team GB has dominated Olympic Rowing, winning golds at every Games since the Moscow Olympics. In 2012 and 2016, Team GB topped the rowing medal table with their performances. Some of our most decorated Olympians, such as Dame Katherine Grainger and Sir Steve Redgrave, were produced by British Rowing, both receiving 5 medals respectively.
In contrast, this year saw Team GB's worst performance in rowing, achieving only a silver and a bronze medal in Tokyo. They positioned 14th on the rowing medal table, causing many to question the culture of British Rowing.
An inquest has begun to discuss British Rowing's dismal performance and its future funding. For the past three Olympiads, British Rowing has received the most National Lottery funding, including £24.6 million for Tokyo 2020. In comparison, Boxing and Swimming received around £12 million and £19 million but had their most successful Olympics to date.
Double Olympic gold medallist James Cracknell told The Guardian: 'We came away from Tokyo, £24m of investment in British Rowing, with one silver and one bronze. At a time when the national budget is under pressure from so many different areas, is that a good return on investment?'
Cracknell was vocal during his commentary of Games that the retirement of Head Coach Jürgen Gröbler in 2020 was a significant factor. Gröbler started coaching in 1992 and was responsible for a total 33 gold medals.
But was Gröbler as great as some herald him to be? Athlete Josh Bugajski told The Telegraph: 'I'm going to be brave and say something that the crew don't want me to say. I cracked open a bottle of champagne when Jürgen retired,' because Gröbler 'destroyed the souls' of those he took a disliking to.
The viewpoints on Gröbler are mixed as Bugajski's teammates said his comments were 'slanderous' and that the absence of the former Head Coach was noticed in Tokyo. But was this the reason for the lack of medals?
The postponement of the Games could be blamed for the disruption to the athletes' programmes.
Dame Katherine Grainger told The Guardian that since 2016, there has been 'the biggest change we have ever seen' in British Rowing. Many rowers decided the extra year was too much and retired, this meant that the team had only eight experienced Olympians.
Two of them were Helen Glover and Polly Swann, both of whom had not planned to go to the original Tokyo 2020 Olympics but saw the extra year as a possibility for a comeback.
After giving birth to twins in 2020, Glover used lockdown to come out of retirement for one last attempt at Olympic glory. With documentaries about the pair, Glover and Swann became the nation's favourites to win gold.
Sadly, they were among the many GB rowers that ended their Olympic finals in the medal-less 4th place, with Glover failing to defend her double Olympic title.
Arguably, the prioritisation of the pair was the wrong decision, leading to failures in both the Women's 4- and Women's 8+ categories.
Bugajski told iNews that boat selection has not been done properly for years: 'For some people, one mediocre result was enough to put them in a boat, [but for others] one mediocre result was enough to put them out of a boat'.
If Bugajski's viewpoint is correct, arguably Glover's return and other decisions made by British Rowing for boat selection prioritised the wrong athletes. Therefore, it comes down to what is more important: experience or ability?
On the other hand, UK Sport's chief executive, Sally Munday emphasised the positives of Team GB's performance to The Guardian: 'They made eight finals, more than any other nation, and had six fourth-place finishes, and they have got probably the youngest and least experienced squad that they have had in the last 20 years.'
It is difficult to blame any particular factor, and with a positive outlook, it could be argued that this is the beginning of a new era of dominance for GB Rowing.
It is yet to be seen if the failures in Tokyo and the forecasted reduction in funding will damage any future Olympic hopes or whether it will inspire a hunger for success. All that is certain is with Paris 2024 only 3 years away, we will not have to wait too long to find out.
---
Like this? Check out more from Redbrick Sport:
Moeen Ali Relishing The Hundred Final Clash
Preview: Birmingham Phoenix Set for Inaugural The Hundred Final