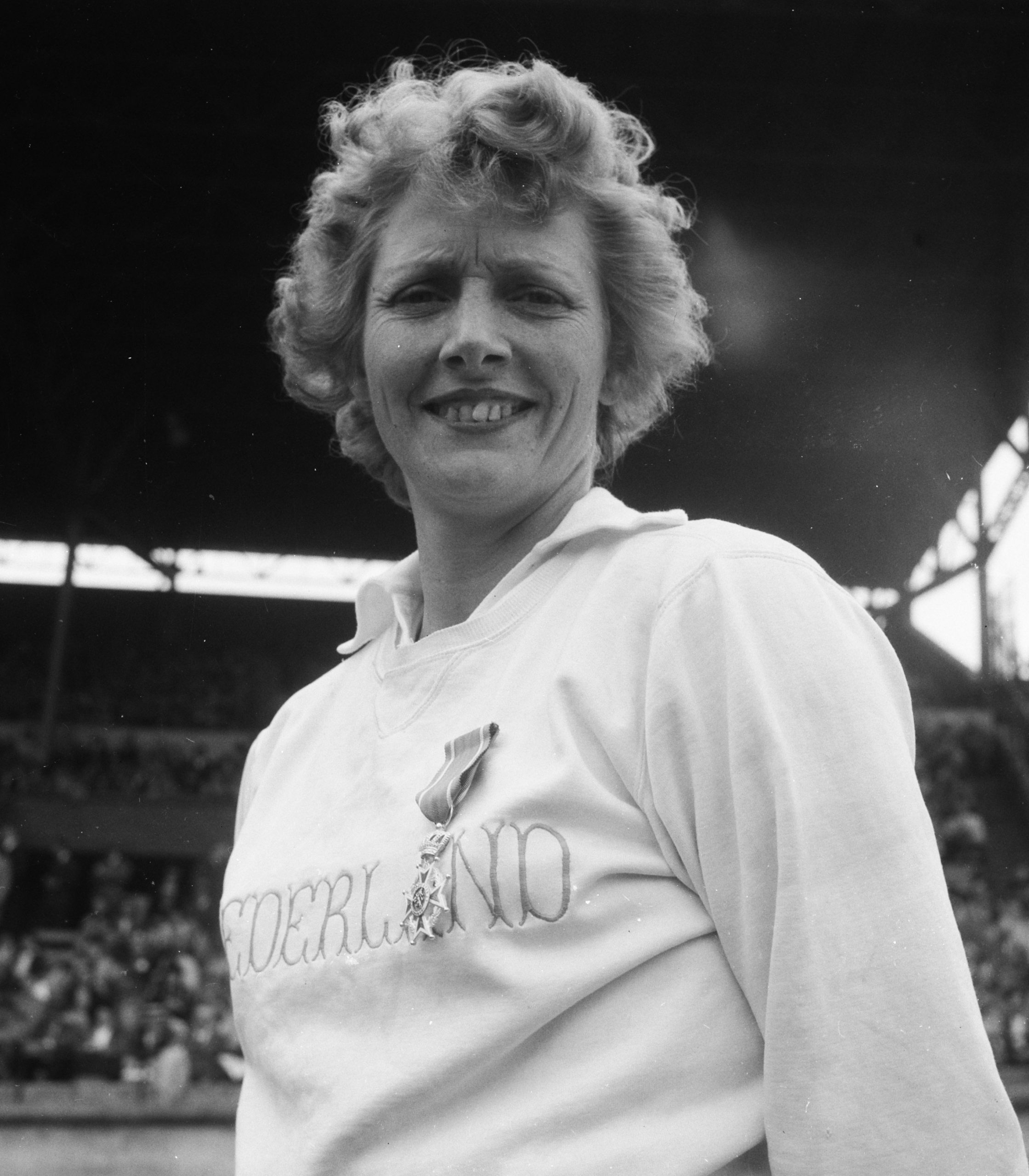 Sport writer Will Rogers lists his top 25 female athletes of all time, celebrating iconic figures and shining the spotlight on some lesser-known individuals
For too long, male stars have dominated the world of sport commercially, socially and politically. Many great female sports stars have often been forgotten by the media, despite inspiring millions of young girls and boys to take up sports. The purpose of this article is to establish the greatest female athletes of all time, from across a range of countries and sports. Some of these athletes may not be household names through no fault of their own, but due to the lack of coverage, pay and adulation women's sport has often received, however this should not take away from their talent and success. I want to further establish some of these names into the public domain and grant them some of the attention that they rightfully deserve.
As the popularity of women's sports grows and more stars emerge, this list will change and, conversely to the men's list (coming soon!), may look entirely different in a few decades time.
So, here is part one of my list of the top 25 female athletes of all time.
25: Babe Didrikson Zaharias
A name perhaps forgotten to history, yet I am sure that her role will re-emerge in the upcoming years due to her success across numerous sports. A two-time Olympic athletics champion and 10-time LPGA major champion, Zaharias has been granted many awards, including the Presidential Medal of Freedom, posthumously. Despite dying at a young age in 1956, her position on this list may rise in the future as her fame rightfully increases.
24: Shelly-Ann Fraser-Pryce
The greatest modern sprinter and one of the fastest women ever, Fraser-Pryce has sometimes been overshadowed by the achievements of her compatriot, Usain Bolt, which is a shame due to the fact that she has had one of the greatest careers ever. Amongst her many successes, she has inspired many women by returning to the top step of the podium after giving birth, a feat rarely accomplished in any sport, let alone athletics.
23: Larisa Latynina
Latynina's popularity in the West was held back by political issues, but her role in establishing Soviet gymnastics must be admired. No woman has more Olympic medals or gold medals, and only Michael Phelps has had more success at the Games, whilst she holds many records that still stand to this day. Her success in gymnastics after having a child (she won five world titles whilst four months pregnant) demonstrates a rare success in the sport at an older age.
22: Margaret Court
If this were purely down to performances on the court then Court would be one of the greatest ever, yet some of her political views have overshadowed her success on the court. She is the only player ever (and it is pretty safe to say that she will be the only player) to win all four grand slams in singles, doubles and mixed doubles twice. Her dominance is unrivalled in the sport of tennis, yet her public comments criticsing the LGBTQ+ community mean that she cannot rise any higher than 22.
21: Lindsey Vonn
Arguably the most famous name in winter sports, Vonn certainly deserves a place on this list and her 82 World Cup victories puts her as one of the most famous skiers of all-time. Yet, just one Winter Olympic gold medal means that despite her fame, many other athletes have had more success on the biggest stage.
20: Michelle Kwan
One of America's most famous winter sports' athletes, Her lack of an Olympic title hurts her position, but she attracted the imagination of the American public and became an inspiring figure for Chinese-Americans.
.
19: Allyson Felix
A six-time Olympic champion and the most successful athlete ever at the World Championships, Felix's legend will only grow as she heads towards retirement. A successful athlete across numerous events, Felix has also helped many anti-doping agencies fight against one of the largest problems in athletics, and in sport as a whole.
18: Jessica Ennis-Hill
Ennis-Hill is one of the hardest to place on this list, since in the UK she is arguably the most famous female athlete, after being the poster girl of the London 2012 Olympics. A Dame, Olympic Champion (under the greatest pressure on home soil) and a three-time world champion, her role in British athletics has been immense. The reason she ranks this lowly is down to her limited fame outside of Great Britain, but she will always be the sweetheart of Super Saturday.
17: Megan Rapinoe
An Olympic Champion, a two-time World Champion and a Ballon d'Or winner, Rapinoe's talents on the field speak for themselves. However, it is her advocacy for LGBTQ+ rights and influence on a more global scale that has earned her success and position on this list. Interestingly, she is the only player ever to score directly from a corner at the Olympic Games.
16: Florence Griffith Joyner
The fastest woman of all time, Flo-Jo was equally known for her flashy personality as for her lightning speed. Her tragic death in 1998 takes nothing away from her position as the only woman ever to run a sub-10.5 second 100m. Despite some doubts about the legitimacy of her world record, her speed and appearance make her one of the most iconic athletes ever.
15: Maria Sharapova
Sharapova has five Grand Slam titles and is one of the most famous athletes in the world, as well as one of the wealthiest. She is also one of the most recognisable women on the planet mainly due to her work with Nike and several fashion houses. Fame, wealth and success is a combination that would usually get you near the top of this list, but her failed drug tests have lowered her reputation in tennis and in sport as a whole.
14: Fanny Blankers-Koen
A pioneer in breaking down stereotypes about mothers, 'The Flying Housewife' was the most successful athlete at the 1948 Olympics. Her four Olympic and 58 Dutch titles led to her being voted as the IAAF's greatest female athlete of the century and she may have had even more victories if it were not for the Second World War.
13: Katie Ledecky
Ledecky is one of the greatest winners that any sport has ever seen, and her success began at London 2012 when, aged just 15, she defeated home favourite Rebecca Adlington to take gold. Today, she is a five-time Olympic champion, 15-time world champion and has broken world records on 14 occasions, all numbers that cement her as one of the greatest swimmers ever.
12: Wilma Rudolph
One of the most successful and prominent black women in 1960s America, Rudolph became a pioneer for African-Americans during the Civil Rights era. Her success at the Rome Olympics in 1960 helped establish women's athletics in the public psyche and means that she is still highly regarded in the world of athletics. Her premature death in 1994 has led to greater public attention and her fame and position will only increase as her career gets retold.
11: Jackie Joyner-Kersee
One of the greatest heptathletes and long jumpers ever, Joyner-Kersee is often seen as one of the greatest athletes of the twentieth century. A three-time Olympic and four-time world champion, Joyner-Kersee dominated some of the most difficult events in athletics for many years. Moreover, her post-career philanthropy, where she in fights for children's education and racial equality, has helped her become an inspiration to millions.
Check back next week for part 2!
---
Like this? Check out more from Redbrick Sport:
Boxing in 2021: A Year Like No Other
Two Sides: Is the Driver More Important than the Car in F1?
Virtual Varsity Race Lights Up UoBe Festival