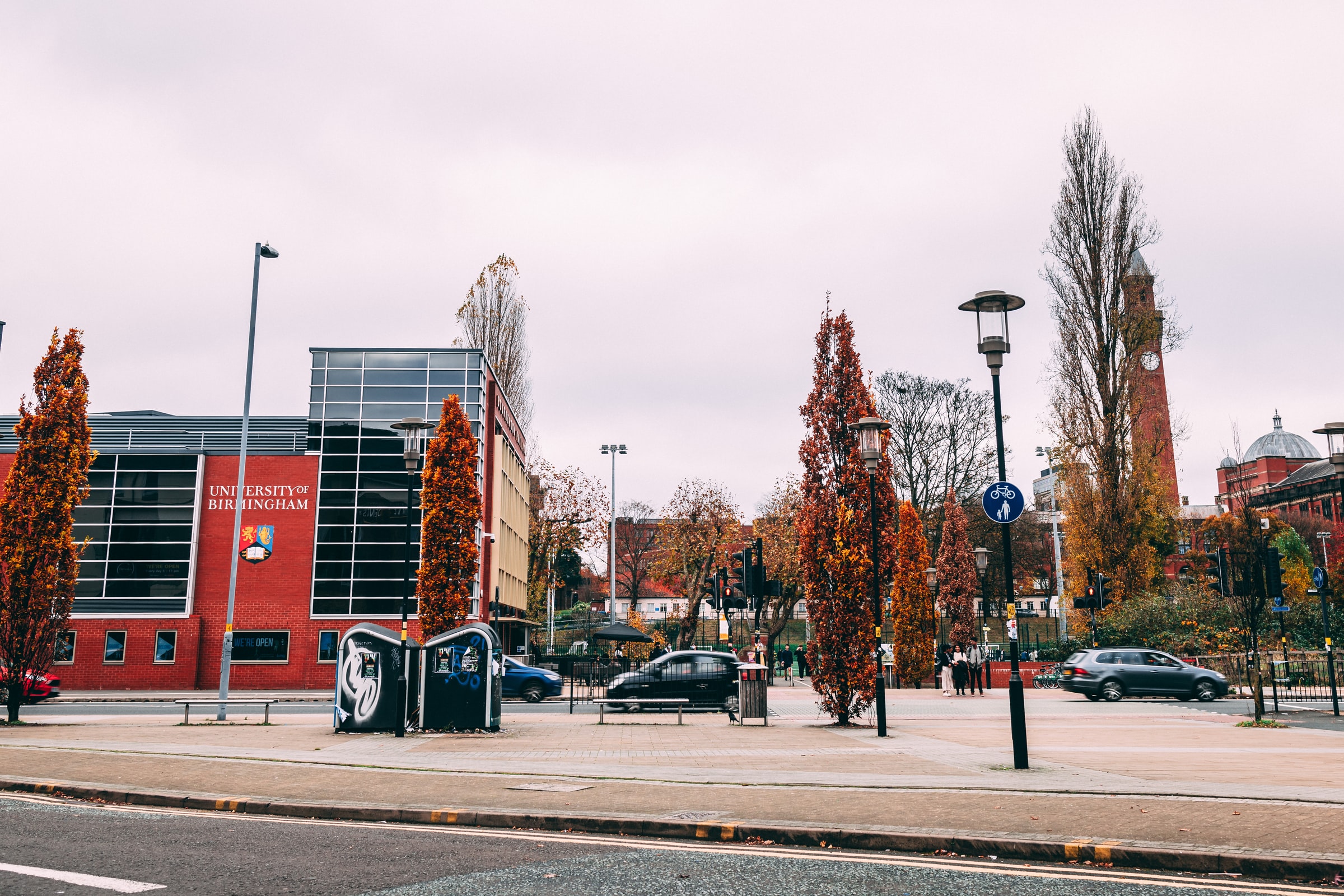 Sport Writer Andy Brennan and Gaming Editor Kyle Moffat debate whether success in Formula 1 is driven by the ability of the car, or the person inside it
'Two Sides', Redbrick Sport's debate series, continues as we discuss whether the driver is more important than the car to success in Formula 1. Read both arguments and weigh in yourself by voting in our poll at the bottom of the article.
---
The Case For the Driver:
I would firstly like to preface my argument by clarifying that I am in no way saying that the strength of the car is not relevant in Formula 1. Of course it is. There is a reason why teams that adapt to technical regulations the best often find themselves at the front of the pack (like Braun did in 2009), but the overall standing of an F1 team is not entirely predicated on the speed of the machine. I believe it is almost ignorant to dismiss the success of a Lewis Hamilton or a Michael Schumacher on account that they had the best car. Often, yes, they do drive one of the fastest cars, but with teams spending tens if not hundreds of millions of pounds each year in research and development on their vehicles, do you really think they would overlook who would be the one racing it around the track?
Formula 1 contracts are one of the hardest to secure in any sport. For instance, in football, periods of poor form are accepted as a natural part of a career. It is deemed unreasonable to expect a player to play perfectly in every game. However, in F1, if a driver is not up to standard, even if it is only for a few races – they are out.
The vast sums of money that teams shovel into owning a Formula 1 team means that results are paramount. This translates into an often ruthless business model, with drivers who perform even minutely under the colossal expectations of their employers replaced in the blink of an eye. Teams evidently did not see the disruption caused by the COVID-19 pandemic as an excuse for poor results, with eight out of the available twenty seats changing hands for the upcoming 2021 season.
Age also does not influence decisions. In 2019, 22-year-old Pierre Gasly was announced to be driving for Red Bull in the upcoming season. However, he was dropped from the team only a matter of months after he was promoted, returning to their sister team, Toro Rosso. Team Principal Christian Horner cited Gasly's unsatisfactory performance as the reason for his dismissal, bearing no mind to the immense pressure the young Frenchman was under from the team or the media. For Horner, like every other, it was sink or swim.
It is hard to see the industry as anything but utterly cutthroat. Nevertheless, we should recognise the incredible talents of those at the very top, as they are often ignored by less passionate fans of the sport. Hamilton's unbelievable success with Mercedes is often dismissed as a result of their car. Yes, it is true that they have the superior vehicle. But Hamilton's systematic dismantling of each and every teammate he has had (with several of them also being world champions) indicates nothing other than his brilliance at the wheel. Many seem to forget that drivers can often outperform their cars, just look at Hamilton and Valtteri Bottas. In 2017, 2018 and, to a lesser extent, 2019, Mercedes' car looked inferior to the Ferrari. Sebastien Vettel even led the championship several times in those seasons, but it was only by Hamilton's superhuman consistency that Mercedes managed to triumph.
F1 is a sport which deals with fractions of a second and it is through ability alone that the speed of those cars are maximised. The 2020 Drivers' Championship standings should be enough to demonstrate that. Why is there a 100-point difference between Max Verstappen and Alex Albon? How has Daniel Ricciardo managed to achieve fifth place with a Renault car universally described as middle-of-the-pack? If F1 is solely predicated on the manufacturer, then surely the standings would reflect this? Of course, they do not, because any sensible sporting fan knows that there are an infinite number of variables in Formula 1 beyond the quality of the car. – Andy Brennan
The Case for the Car:
Driver ability is of course significant in relation to Formula 1. There is a reason why first and second drivers exist in teams and that is simply due to ability and experience. In addition, form is very much something we see fluctuating across all drivers across the grid. Depending on the form of drivers, teams will move up and down the Constructors' Championship. Finally, we see driver mistakes all the time – despite the car – so to say that performance is based entirely on strength of the car is incorrect. However, I believe that car strength plays a massive part in the standings, potentially more so than driver ability.
Firstly, I want to look at the most successful F1 drivers of all time, Michael Schumacher and Lewis Hamilton. Now, both deserve to be highly praised, but their prime years came with the best car on the grid; the early-2000s Ferrari for Schumacher, and Hamilton's Mercedes from 2014 onwards. Of course, both drivers are phenomenal. After all, the reason both drivers got to the top of the grid is because of their talent. However, there were no teams close when both car and driver combinations were implemented. The earlier years of Schumacher and Ferrari's triumphant half-decade were more challenging but, in 2003 and 2004, they eased to the Drivers' and Constructors' Championships.
What is more notable is Mercedes' dominance from 2014 onwards. Schumacher still had competitors for the most part outside of his team. Conversely, Hamilton has rarely been challenged since 2014 by a driver outside of Mercedes. Between 2014 and 2016 it was always a two-horse race between Hamilton and teammate Nico Rosberg. When Rosberg left the German Constructor, there was some challenge from Ferrari driver and four-time World Champion Sebastien Vettel. After 2018 however, Mercedes became the solo dominant force once again. In 2020, Finnish teammate Valtteri Bottas was inconsistent at best, yet Mercedes still won by a landslide. This was even with Hamilton penalties and surprise podiums on many occasions.
In relation to Mercedes, I believe George Russell to be a crucial case study for the car mattering more than the driver. The British driver earned his seat in Williams in 2019 and has raced there since. He always out-qualified his teammate, whether it was Polish veteran Robert Kubica or Canadian rookie Nicolas Latifi. Despite being one of the best drivers on the grid in terms of form, he has zero points for Williams. However, in his first race for Mercedes, filling in for Lewis Hamilton at the Sakhir Grand Prix in 2020, he outperformed Valtteri Bottas. In addition, the race was Russell's to win were it not for a pit-stop issue. In this one race, despite these issues, he still earned points.
Currently on the F1 grid, we are seeing a plethora of very talented drivers. At the very top of this list are Red Bull drivers Max Verstappen and Sergio Perez as well as McLaren driver Daniel Ricciardo. I believe that if the current cars were on a more level playing field, one of these drivers would have come at least second in the Driver's Championship. Instead, Bottas' ability has been questioned but, with the Mercedes, he consistently finishes ahead of these drivers.
Finally, with everything considered, we must discuss two crucial factors in F1, hierarchy and money. F1's big three since 2013 have been Mercedes, Ferrari and Red Bull. There have been seasons where one constructor will finish lower than third, but they pick themselves back up the following season. How does this relate to money and hierarchy? For the longest time, AlphaTauri and Alfa Romeo have acted as junior team to Ferrari and Red Bull respectively. More recently, Williams has felt like a junior team to Mercedes. This once fantastic team has now become little more than a team to nurture talent for the dominant force. Due to this hierarchy, the big teams can take talent away from the junior teams with nothing to bargain with in return. This approach in F1 means that teams will always struggle to move up the grid. It places cars at the front because consistently the top teams will earn more money and steal the best drivers from the smaller teams. – Kyle Moffat
Who Do You Agree With?
Does driver skill or car constructor matter more? Vote now in our poll!
What Happened Last Time…
In our previous edition of Two Sides, we debated whether the FA Cup still possesses the 'magic' it is famous for. There was a clear winner, and football traditionalists will be pleased to see that the cup remains special in the eyes of most Redbrick readers.
---
Like this? Check out more from Redbrick Sport:
Virtual Varsity Race Lights Up UoBe Festival
Tom Pidcock and Sporting Comparison