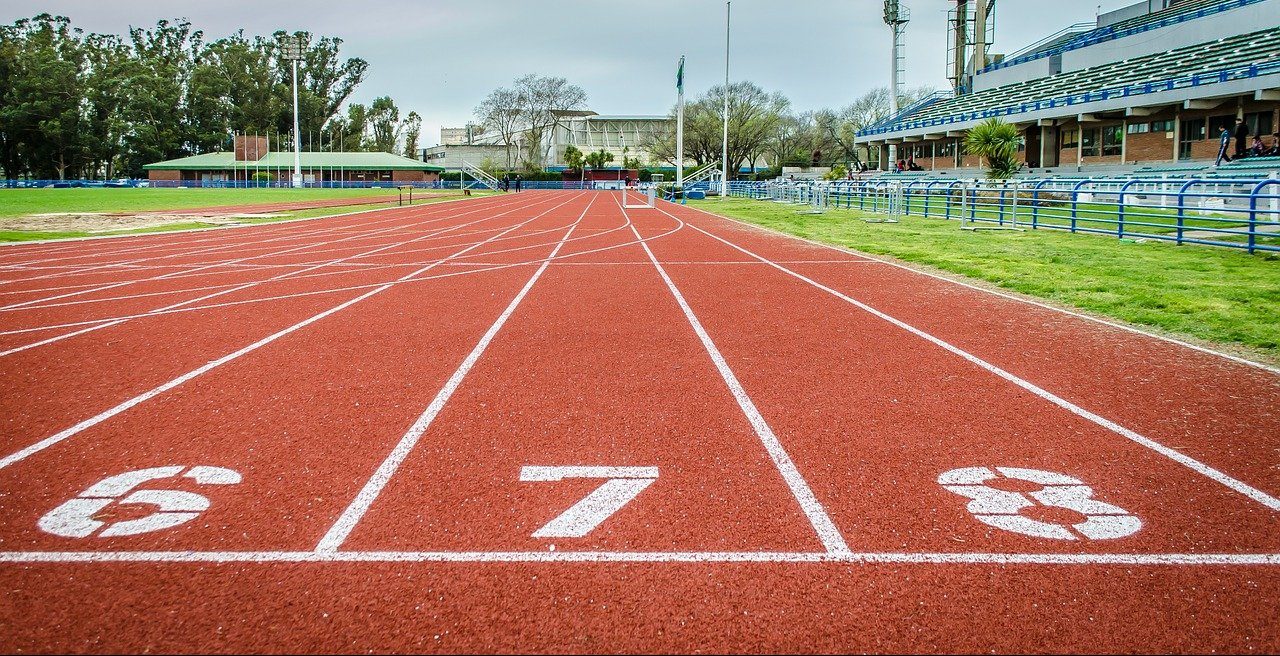 James Davis discusses cyclist Tom Pidcock's faux 5k record and laments the narrative that elite sportspeople could seamlessly adapt to athletics
Tom Pidcock is quite rightly making waves in cycling. The multiple world champion at under-23 level is part of a new cohort of exciting young riders entering the pro peloton who excel across multiple disciplines. Late last year he also put pen to paper on a deal that has him riding with UCI World Tour team INEOS Grenadiers (formerly Team Sky) through the 2023 season.
Recent weeks, though, have seen Pidcock upset the balance in the world of athletics. Pro cyclists are no strangers to Strava, and the 21-year-old turned heads on the 7th February via a post to the fitness app with the self-explanatory title of '5k PB 13.25.'
The current British record stands at 13:20, set by Nike-sponsored professional Marc Scott in August of last year. Before that, the record was 13:30, jointly held by double Olympian Rob Denmark, and British sporting icon and occasional non-hearer of doorbells, Mo Farah.
Taking this into consideration, it should come as no surprise that despite his best efforts, his trendiest rain visor, and the £240 of high-performance running shoes on his feet, the winner of last year's under-23 Giro d'Italia did not run five seconds outside of the British 5km record.
However, this failed to prevent a not insignificant number of individuals defending the British Cyclocross champion across various forms of social media, and asserting that after all, he is an elite athlete in one sport, why should he not be at elite level in another?
There are several different ways in which you can easily disprove Pidcock's 13:25 run, but to do so is to be drawn into debating something there is no debate over. To even entertain the prospect of such a run being plausible, for beating a British record in athletics to be something an athlete from another sport is able to trivially tick off in the course of their regular training, is to deny the incredible amount of hard work that goes into making truly elite performances happen.
Some sports appear similar to the eye, and you may be able to posit that a player from one may perform well in the other. When it does come about though, it is almost always a 'suck it and see' switch; you only need to look at the differing fortunes of Sonny Bill Williams and Sam Burgess in their dalliances with cross-code rugby.
In this regard, athletics is a sport which suffers in its own simplicity. The beauty of the sport for some, that its events are based around the fundamentals of human physical performance, means that they also are often components of other sports, and draw all manner of comparisons.
The frustration with these comparisons is felt most keenly by elite athletes. In 2015 sporting publications, including some national newspapers, ran headlines claiming Arsenal right-back Hector Bellerín was faster than Usain Bolt, on the basis of a 40m sprint test in training.
Of course, much like the run of Pidcock, the claim holds very little weight, and to entertain it does a disservice to those truly capable of world-class performances. 'Teeside Tornado' Richard Kilty, then World Indoor Champion over 60 metres, was keen to put the record straight. He put out a tweet offering £30,000 to race Bellerín and teammate Theo Walcott over 'any sprint distance, any time, any place, anywhere', but was unsurprisingly never taken up on his offer.
It was a case of déjà vu in early 2020, with publications again making comparisons to a certain retired Jamaican, but with an added dose of absurdity. Srinivas Gowda, an Indian construction worker, was purported to have broken Bolt's 100 metres world record on his way to running 142 metres in 13.42 seconds. An incredible feat at first glance, until you realise such 'running' took place while being pulled along by a pair of racing buffalo.
To say this is not to diminish the athletic achievement involved in such feats. Bellerín, a regular Premier League starter with Arsenal, is a gifted footballer, while Gowda is likely capable of running under 11 seconds for the 100-metre distance. Neither, however, are capable of anything approaching a performance that would place them well at a national championships, let alone on a world stage.
When Usain Bolt attempted to play professional football with the Central Coast Mariners in Australia's A-League, his footballing 'career' (read: 'marketing gimmick') faded out into near irrelevance after a short spell featuring two goals in a pre-season friendly and no competitive appearances. Before, during and after, quite rightly, there were no calls from those within athletics that Bolt was about to set Australia's top division alight with his footballing ability.
Perhaps we should not be surprised that plenty of the coverage athletics receives is when it is used to contextualise other sports, and often draws upon the headline-grabbing personality of an athlete long since retired from the sport to make its point.
Athletics, as part of the UK's sporting landscape, is out of the spotlight spare the Olympics or the occasional international championships on home soil. It is a sport that the vast majority of the general public has a quadrennial relationship with.
Attempts to commercialise the sport have, by and large, failed, with impetus to broadcast anything bar National Championships and Diamond League fixtures coming from the grassroots. A new, unified National Athletics League has seen its 2020 implementation pushed back one year, maybe two, as those at the grassroots level took opportunities throughout the abbreviated 2020 season to provide more marketable and entertaining meetings through sheer bloody-mindedness.
That some find it believable that Pidcock covered five kilometres in 13:25, or that Bellerín could be faster than those training seven days a week aiming to be the fastest in the world is not solely the hubris of other sports, though that does exist. It is an indictment of one of the oldest sports in the world failing to move with the times. Indeed, the cultural reference point attached to the sport by many outside of the athletics world is Super Saturday, a moment so outdated that the athletes involved have been retired from the track since at least 2017 (Farah's somewhat token hour world record notwithstanding).
As athletics faces new challenges from a growing number of sports vastly ahead in their adaptation to the digital age, continuing grant-driven elite success masks an abundant overreliance on volunteer-run clubs to draw in athletes themselves at the grassroots level, as the inertia of governance continues to threaten the athlete development model and commercial viability of the sport as a whole.
Whatever the next step, it cannot come soon enough. Had it come earlier, who knows? Maybe Tom Pidcock really would have been a world-class runner.
---
Like this? Check out more from Redbrick Sport:
Redbrick Sport's 2021 Hopes and Expectations
Root Stars as England Take Series Lead in India