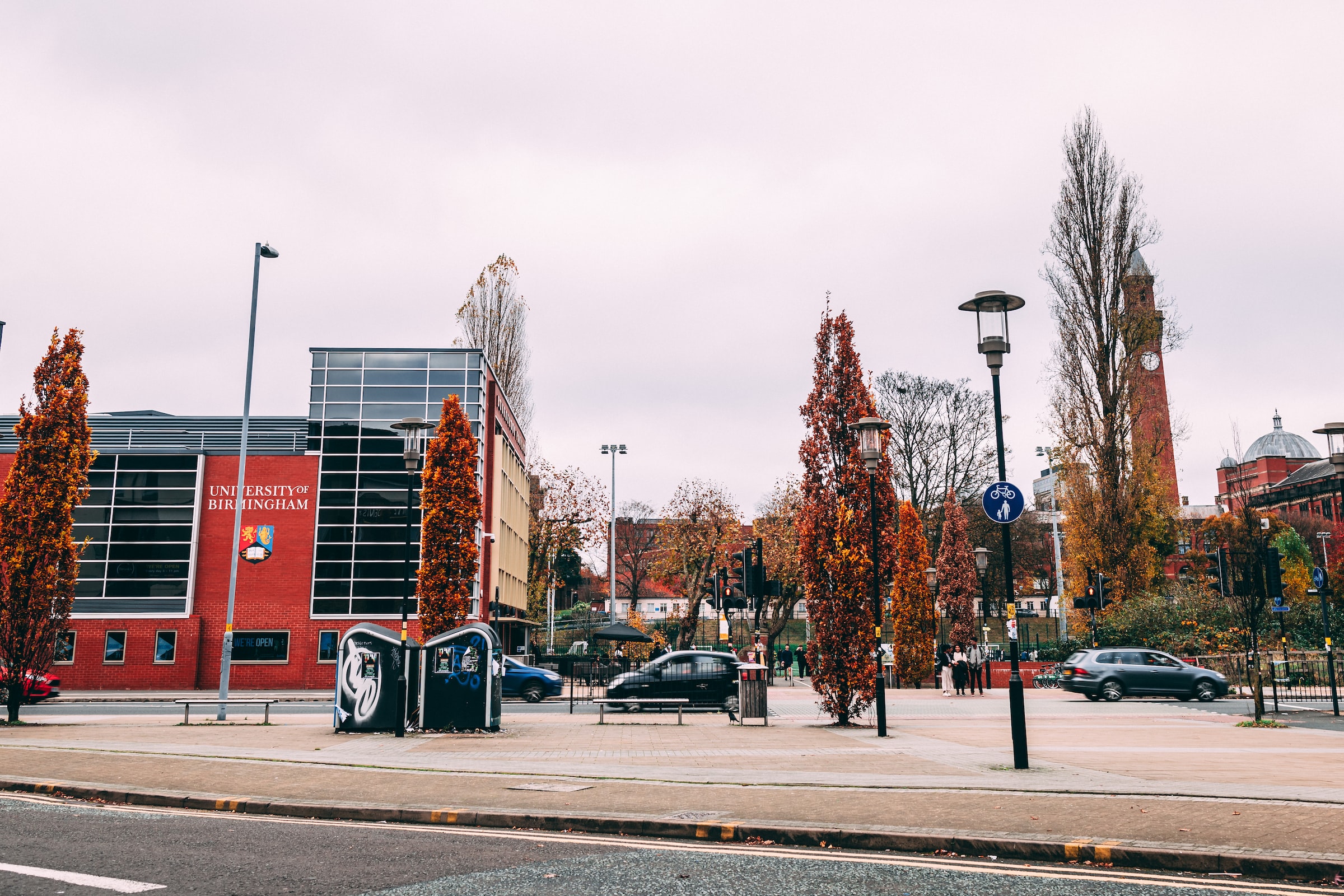 After a bizarre and disjointed sporting year, Redbrick Sport reveal their predictions and hopes ahead of a packed 2021 calendar
2021 is still young, and there's plenty to catch up on after the chaos and cancellations of 2020. Here are our hopes and expectations for the year.
---
Owain Pryce
What do you hope will happen? A classic British and Irish Lions tour in South Africa with at least some fans present. On the field, this has the makings of great series. Up against the world champions, the Lions will have their work cut out, but they will certainly fancy their chances. The core of the expected squad has been on at least one tour, and head coach Warren Gatland has won in Australia and drawn in New Zealand in the role. Twelve years ago, the Lions lost to South Africa, world champions at back then as well, so will be desperate for revenge this time around.
What do you think will happen? Who knows? At this stage, the prospect of fans does seem unlikely. One of the elements that make a Lions tour so special is how the fans of four nations come together under one banner and travel in their masses to support. There are various options that have been touted: playing the series in Britain, going to New Zealand or Australia, even postponing the tour until 2022. None of these options is ideal, but in the current situation, they may be the only solution. Personally, if the tour cannot carry on as normal this year, I would like to see the tour pushed back four years. This way, the integrity of the spectacle can be protected. In 2025, the Lions can tour South Africa, when the disaster of COVID-19 is behind us.
Kit Shepard
What do you think will happen? The entire European Championships will be played in the U.K. Staging the Euros in a dozen cities across the continent is a nice idea, but not one for a pandemic. Some travel restrictions will most likely still be in place by June, meaning that moving hundreds of players and staff across the continent seems irresponsible. With a relatively successful vaccination programme (so far), more than enough infrastructure to host 24 teams, a football-mad culture that will fill stadiums even if overseas fans are not permitted, and control over borders courtesy of Brexit and being an island nation, playing the whole tournament here makes perfect sense. It's coming home!
What do you hope will happen? That the case of former rugby union players suing the sport's governing bodies for negligence does not turn ugly. The story that potentially over 100 retired players, including England world cup winner Steve Thompson, believe their careers have caused permanent brain damage is tragic. Considering how physical rugby is, their claims are surely legitimate as well. However, the players were autonomous professionals, at least officially, and the scepticism expressed by some of their peers suggests that they will struggle to defeat rugby's authorities in court. Hopefully, the two parties can reach a settlement which provides some peace for the players involved, raises awareness of the issue and makes rugby safer for future generations.
Rachel Higgins
What do you hope will happen? For my area of sport, the BUTL Taekwondo World Championships are set to go ahead 16-18th July, located in Manchester this year. This would be an amazing opportunity for our sport as the official British Taekwondo Federation made it clear earlier in 2020 that training could not be carried out as usual even when restrictions lifted for other teams and leagues. This has made the year considerably difficult for the University of Birmingham's Taekwondo club, having to push through countless Zoom sessions and work around government guidelines so that students still made progress. On a smaller scale, I simply hope that we can return to in-person contact training sessions as a team soon as these are essential for preparation in a competition setting. Especially one of high calibre as the world championships.
What do you think will happen? In reality, it doesn't seem feasible that these championships can go ahead. With the number of expected participants on a global scale, the high level of interaction and contact needed to carry out a competition of this standard and the fact that the sport of taekwondo alone does not have the same professional resources and facilities on hand to keep athletes safe, it remains to be seen what will actually happen in the summer. Additionally, considering the lack of high-quality impact training needed for athletes to perform at their peak in this sport, I remain doubtful that teams and competitors will feel ready to face the challenge, myself included.
Jasper Watkin
What do you hope will happen? Something I certainly hope will happen in 2021 is a successful Ashes tour in Australia for the first time in over a decade. Not since the heady days of Graeme Swann and Tim Bresnan have England gone to Australia and returned with the little urn, suffering most notably to a 4-0 series loss down under in 2017/18. Coming off the back recently of an impressive 2-0 series win over Sri Lanka in the sub-continent and the Aussies choking enjoyably at home to India, England may fancy their chances. Particularly with impressive players coming through such as Dan Lawrence, and Jimmy Anderson looking as good as ever.
What do you think will happen? 2021 has already started off on an unpredictable foot in the sporting world, and particularly in the Premier League with fans already seeing nine different leaders of the table this season. Whilst I am not willing to make a prediction on who will take home the trophy come the end of the campaign, I do think we will see the considerably symbolic happening of Manchester United finishing above Champions, Liverpool. With serious injuries to Virgil Van Dijk and Joe Gomez, Liverpool look like an objectively poor team, struggling for goals even with a first-choice front 3. United, on the other hand, are on the up, with Bruno Fernandes taking the league by storm and Marcus Rashford cementing his amazing work off the pitch with goals on it. If they manage to shock the Champions and finish above them, it could signal another footballing power shift in the North West.
Oscar Frost
What do you hope will happen? 'The Hundred' is a brand-new competition planned for 2020, but will now (hopefully) take place in July-August 2021. A 100-ball format has never been seen before in cricket nor has the draft system used to pick the teams – which promises to keep fans on the edge of their seats. Birmingham Phoenix, captained by England all-rounder Moeen Ali, will be playing at Edgbaston, so hopefully there will be some legal, local support after exams this summer! There is also a women's competition running alongside the men's, with Birmingham Phoenix using New Road in Worcester as their home ground – a great platform for the women's game to grow even more.
What do you think will happen? As a new fan to Formula 1 (like many others I was absolutely captivated by Netflix's 'Drive to Survive' series), my sole experience of the sport so far has been the absolute dominance by Lewis Hamilton. I do not think 2021 will be any different. With Mercedes also winning the constructors championship seven years in a row, it is not a stretch to assume Hamilton will have the fastest car on the grid. Although it would perhaps be more exciting to see a new face on top of the podium, I think the stats do not lie in making Hamilton the firm favourite to win a record eighth driver's championship this year.
Kyle Moffat
What do you think will happen? In 2020, British prospect George Russell scored his first points in Formula 1. This was not for his current constructor Williams; Russell filled in for seven-time World Champion and Mercedes driver Lewis Hamilton at the Sakhir Grand Prix. There were a couple of occasions where it seemed possible that Russell would score points for Williams, but it was not to be. I believe that due to new ownership at Williams and his increasing experience that Russell will finally earn his first points for the British constructor in 2021. Then, finally, he will earn his seat at Mercedes for 2022 onwards.
What do you hope will happen? I hope that Everton or Leicester can finish in the top four of the Premier League in 2021. Since Leicester went on to win the Premier League back in 2016, only five different teams have finished in the Champions League spots. All these five teams have been part of 'The Big Six' in English Football. Seeing one of these two promising sides finish in a Champions League place would be amazing for the league and could reignite a competitiveness at the top that has been missing since Leicester's miracle.
Jack Wooldridge
What do you hope will happen? The Ryder Cup is my favourite golf competition, so I was naturally disappointed when it was postponed due to the pandemic. It did seem incomprehensible at the time that it could be played without fans present.  One year on, it is still unclear if there will be a live audience at Whistling Straits in Wisconsin. Having watched the Masters, which was behind closed doors, viewers were treated to a golfing masterclass from Dustin Johnson. It gives me confidence that this year's Ryder Cup will be as exciting as ever, even if it is without spectators. COVID-19 cannot take the glory of winning the Ryder Cup away either, which is bound to create tension and spur the golfers on. Nevertheless, I am hopeful that fans will be allowed witness the competition in person, even if the home advantage benefits the Americans! These crowds are always vociferous and extremely tribal, adding a unique atmosphere that is unrivalled in the golfing world.
What do you think will happen? In 2021 I am backing Ole Gunnar Solksjaer to win his first trophy as manager, but not the Premier League. Seeing Manchester United top of the league at the half-way point was satisfying with important victories, such as the 9-0 against Southampton, a sign that things have improved under Ole's stewardship. That said, I have not bought into the hype that United are serious title contenders. Poor results against the 'top six' coupled with the recent loss against Sheffield United shows that they lack the consistency required to win the title. However, United are arguably the best team left in the Europa League and should win the competition this time around. The FA Cup will be a tougher task – Manchester City, Chelsea and Spurs are all still in contention – but it is certainly doable. Winning a trophy will help Solksjaer in his efforts to create a winning mentality and could help spark a title challenge in the near future.
Lauren Coffman
What do you think will happen? I think Arsenal winger Bukayo Saka will win the Premier League's 2020/2021 Young Player of the Year award. Yes, I might be a little biased, and perhaps it's more me manifesting it into existence than expecting it to happen, but based on the season so far I believe there is no young player more deserving of this accolade. Saka was Arsenal's bright spark throughout their torrid November and December run, and has spearheaded their recent revival. From the versatile attacker's new position on the right-wing he has been the Gunners' biggest creative threat and most positive attacking force, playing with maturity and intuition far beyond his 19 years. He has single-handedly provided Arsenal fans with optimism for the future and whilst there are many talented youngsters in the league, there are none more vital to his side's success than Saka.
What do you hope will happen? I hope that in 2021 engagement with, visibility of and support for women's sport in the UK will continue to grow and reach new heights. The 2019/20 sporting season looked to be a landmark one for women's sport across the nation, with record attendances at FA Women's Super League games and the increased rollout of professional contracts for female cricketers, as well as equal prize money through the new limited-overs competition 'The Hundred'. However, COVID-19 consumed the globe and much of this progress stagnated, with seasons curtailed or cancelled altogether. There were fears from across many women's sports of how athletes would cope financially, and how the sports would recover. I therefore hope that the pandemic does not affect the growth we were beginning to see as much as it looks to have done, and that women's sport continues to progress as we enter 2021.
Andy Brennan
What do you think will happen? As much as we would all like to believe that Mercedes are slowing down – they are not. Their endless pool of resources coupled with limited regulatory changes as a result of the COVID-19 pandemic leads me to believe that we can expect them to stroll to yet another constructor's title. They mastered the winning formula last season and 2021 only allows them to build on it. As for the driver's championship, I think it could be a lot more interesting below the top step. George Russell demonstrated the relative weakness of Valtteri Bottas when he stepped into Hamilton's Mercedes at the Sakhir Grand Prix and rival teams, having more time to improve their own cars, will capitalise upon that as they fight for second place. However, I believe a record-breaking eighth world championship is well within the reach of Lewis Hamilton.
What do you hope will happen? It will be another tough year for fighters if the pandemic persists. Lack of gate revenue has cooled any interest from promoters in creating the big fights, especially as the likes of Eddie Hearn are so accustomed to seeing Anthony Joshua throw punches in front of a packed Wembley Stadium. However, I hope that promotional organisations will look to the relative success that Joshua and Canelo Alvarez managed to have financially at the end of 2020. Fans, I among them, are still desperate to see the belts contested despite the lack of a ringside presence. We have waited many years for a potential heavyweight unification match and it is important it happens sooner rather than later while the fighters are still in their prime.
---
Like this? Check out more from Redbrick Sport:
Two Sides: Is the FA Cup Still Magical?
Can Promising England Cause an Upset in India?