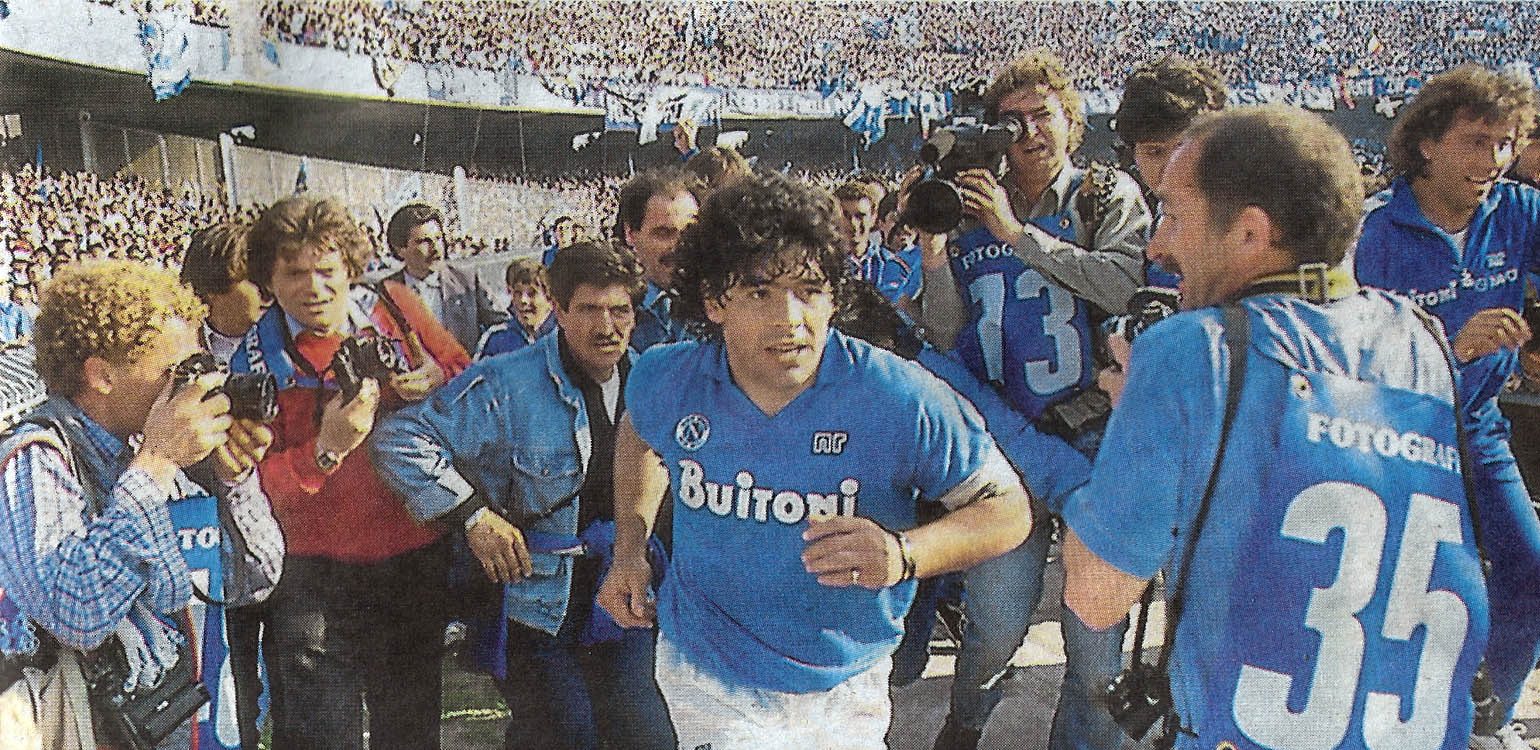 Sport Writer Will Rogers chooses his top 25 male athletes of all-time, celebrating iconic figures and their greatness
For as long as sport has been around, arguments about who the greatest sportsperson is have raged amongst fans, journalists and athletes themselves. With Tom Brady recently winning his seventh Super Bowl, debates have reignited over whether he is the greatest American football player ever, or even the greatest sportsperson ever. This article will discuss the greatest male athletes ever, fast and strong, old and new, and settle on who should be seen as the greatest ever in the world of sport. The 'greatest' refers to not only how good they are at their sport and how much they have won, but also to their impact, to their fame and to their ability to define their sport.
A few names that people may have expected to see on this list are missing due to a variety of reasons. Ronnie O'Sullivan, Phil Taylor and Mo Farah are all household names in the United Kingdom, yet I question how well known they are across the globe. The United States has some similar figures with Carl Lewis, Bill Russell, Joe Montana and Jerry Rice dominating their sports for many years but not gaining that public acclaim. Jonah Lomu and Shane Warne just miss out whilst Floyd Mayweather's legacy could be ruined with one defeat and so cannot get on the list.
So here is part one of my list of the top 25 male athletes of all time:
Number 25: Ayrton Senna
Senna's achievement's may have been overtaken by Schumacher and Hamilton, yet his position as a star of the sport is unquestionable. His talent in qualifying and in the wet demonstrates his ferocity and natural ability, whilst his rivalry with Alain Prost, another great champion, brought significant public acclaim to Formula One.
Number 24: Novak Djokovic
Part of the greatest triumvirate in sporting history, Djokovic has been arguably the best tennis player ever and would easily have thirty Grand Slam titles if it were not for Federer and Nadal. The only player to have completed a career Golden Masters, whilst also winning a career Grand Slam and a Davis Cup demonstrates his talent and longevity. He is ranked below Federer and Nadal due to a comparative lack of popularity, yet he may retire as the most successful male tennis player ever.
Number 23: Joe Louis
Louis is one of the hardest athletes to rank on this list because in his era he was one of the best sportsmen and was culturally influential, however his name has been overshadowed by athletes that followed. Despite this, his 25 title defences make him one of the greatest boxers ever inside the ring. Outside of the ring, he became the first African-American sporting hero as well leading anti-Nazi sentiment during World War Two. In his era, he could be seen as one of the greatest ever.
Number 22: Michael Schumacher
The great German driver set many records that seemed unsurpassable (until Lewis Hamilton came along) and dominated the sport in the early 2000s. His seven world titles and 91 race wins reiterate his dominance, yet his UNESCO work also plays a significant role in his greatness. His life in retirement has obviously been damaged by a skiing crash that left him in a coma, but his career and greatness will never be forgotten.
Number 21: Jackie Robinson
Was Jackie Robinson a great baseball player? Yes. However, he places on this list for his presence as the first African-American player in Major League Baseball and his role in breaking down the colour barrier. His famous number 42 was retired by the entire league, except for on Jackie Robinson Day where every player wears 42, demonstrating his unique position in the sporting world.
Number 20: Jesse Owens
Despite winning four Olympic Gold medals, Owens, similarly to Robinson, is on this list mainly for his political impact and legacy. He also broke three world records in under an hour, but he is known for, 'single-handedly crushing Hitler's myth of Aryan supremacy,' a political feat that may never be matched in the sporting world. Moreover, his struggles can be shown by the fact that he was not invited to the White House after the 1936 Olympics, demonstrating the global racial problems at the time.
Number 19: Wayne Gretzky
Wayne Gretzky is clearly one of the most talented sportsmen ever, and his nickname, 'The Great One' is well deserved. He holds 61 NHL records and four Stanley Cups, and his number 99 was retired by the entire NHL, an achievement only matched by Robinson. The only reason he is not higher on this list is his lack of fame outside of North America, with ice hockey not holding comparable fame to basketball or American football.
Number 18: Babe Ruth
Still widely considered the greatest baseball player ever, and arguably the greatest sportsman of the pre-World War Two era, Ruth set marks that still remain untouched in Major League Baseball. His transfer from the Boston Red Sox to the New York Yankees remains one of the most infamous in sporting history and led to the 86-year 'Curse of the Bambino.' Moreover, his cultural identity, albeit mainly in the United States, means his legacy will continue for as long as baseball exists.
Number 17: Jack Nicklaus
Nicklaus set many records, similarly to Schumacher, that seemed unbreakable at the time but have been approached in modern times. His 18 major titles remain a record and he also won eight senior major championships, demonstrating his longevity. Dominating a sport that is often considered to be one of the toughest shows his talent, competitiveness and greatness.
Number 16: Diego Maradona
Diego Maradona, 'the Golden Boy,' is arguably the most naturally talented, as well as the most infamous, athlete in sporting history. His natural talent led to two world record transfers, one World Cup and the goal of the 20th century. However, his notoriety is increased by his negative side, the greatest on this list. His 'Hand of God' and drug problems remain some of his most famous attributes, yet his talent and reputation earn him a deserved place at 16.
Number 15: Sachin Tendulkar
Asia's greatest sportsman holds batting records that may never be broken due to the longevity of his career. His social standing in India, a country of over one billion people, means any GOAT list is incomplete without his name, since few athletes share the adoration that he receives, even in retirement. Tendulkar's statistics make him the cricketing GOAT, yet until cricket becomes more popular across the globe (especially in the USA), Tendulkar's reputation may never be truly appreciated.
Number 14: Rafael Nadal
The second of the 'Big Three' is the great, Spanish lefty. Only three other players have more titles than he holds at the French Open alone and by the time he retires he may have the most titles ever, and a number that would be unreachable if it were not for Federer and Djokovic. He is the only one of the 'Big Three' to have won the Olympic singles title and his five Davis Cup successes show his adaptability and longevity in the sport. His public image and reputation are not quite that of Federer, yet his career and clay court record will go down as one of the greatest in tennis' long history.
Number 13: Don Bradman
Piers Morgan ranking Bradman as the GOAT seems slightly ridiculous and sounds like a man trying to slight American sports, yet his statistics and reputation are some of the greatest in any sports. His story of coming from the Australian bush earned him wide adoration and the bodyline tour is one of the most notorious in cricket's history. However, his failure in his last test to score 4 runs remains his most famous innings, yet 99.94 is still significantly the best batting average ever.
Number 12: Pele
Despite certain doubts about his career goal tally, his position as the only three-time World Cup winner makes his reputation and legacy undeniable. He developed many skills and was the first to associate the phrase 'Beautiful Game' with football, whilst his position as the Greatest has been acknowledged by FIFA. His only downfall is that he spent the majority of his career in South America and never came to Europe to test himself against the European powers.
Number 11: Lewis Hamilton
The man to match and break Schumacher's seemingly unmatchable records is the modern great, Lewis Hamilton. The highest British athlete on the list is a seven-time Formula One World Champion and has raced against some of the greatest drivers ever. However, this ranking comes down to his personality and expansion of the sport due to his stylish and flamboyant lifestyle. Furthermore, he has helped combat racism in motorsport, and in the wider world as one of the few Black drivers ever to race in a sport that is often dominated by the White elite.
Come back next week for Part 2!
---
Like this? Check out more from Redbrick Sport:
India Topple England as Spin Proves Decisive
Boxing in 2021: A Year Like No Other
Two Sides: Is the Driver More Important than the Car in F1?