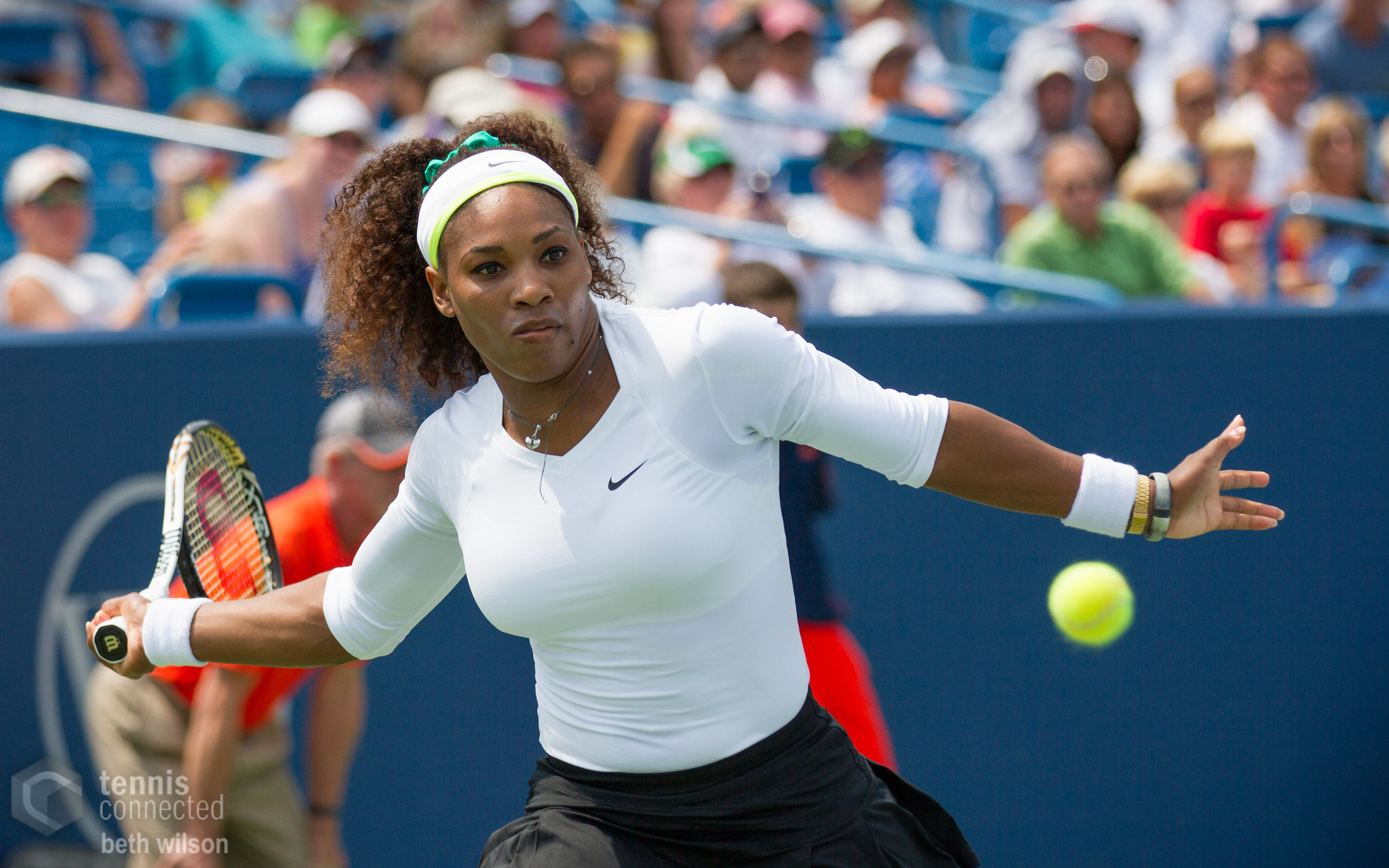 Sport writer Will Rogers lists his 10 greatest female athletes of all time, celebrating iconic figures who have dominated their sport and broken new ground
After paying tribute to some pioneering, inspiring and legendary figures in part one, it is time for my top ten female athletes of all-time. Strap in for the final countdown.
10: Chris Evert
Evert sometimes gets forgotten amongst the other tennis stars, yet her legacy as one of the sport's greatest winners cannot be ignored. She reached the semi-finals of 34 consecutive Grand Slams from 1971 to 1983 and never lost in the first two rounds of a major. Her winning percentage is the highest of any player in the open era and her domination will remain everlasting, even if her more reserved persona means she is slightly less iconic.
9: Steffi Graf
Graf has often been considered by her peers to be the greatest female tennis player of the 20th century, and perhaps ever. Like Evert, she holds many records that may never be broken and, alongside Boris Becker, she helped establish tennis as a major sport in Germany. Her marriage to fellow tennis star Andre Agassi created one of the greatest ever sporting power couples and also augmented her position as a star in an extremely popular sport.
8: Marta
For me, there is no question that Marta is the greatest female footballer ever. Among the top international goalscorers ever, the top scorer at world cups and FIFA World Player of the Year on six occasions, the Brazilian International has every personal accolade in the game. A world cup triumph would cement her legacy but, whatever happens in the future, her position will remain secured due to her goalscoring record for clubs across the world. She was also an ambassador to the 2014 men's world cup and 2016 Olympics in Rio de Janeiro, reiterating her fame in a football-mad country.
7: Nadia Comaneci
Despite being a five-time Olympic Champion, Comaneci is mainly remembered for one of the most iconic moments in sporting history: the Perfect-10. She helped popularise gymnastics in Romania and her position on this list is due to her creation of arguably the most famous moment for any sportswoman ever.
6: Ronda Rousey
Rousey may not have had as much success as others on this list, yet she has been central to the shift of female fighters into the mainstream. Becoming an Olympic medalist, WWE fighter and the first female fighter in the UFC are just some her achievements, but her commercial success in headlining pay-per-view events led to ESPN voting her the best female athlete ever in 2015. For a while, Rousey, alongside Conor McGregor, were the most marketable athletes in UFC, showing how instrumental she has been in breaking down the gender divide in sports. 
5: Venus Williams
One of the greatest tennis players ever, Venus and her sister Serena are almost certainly the top sibling pairing in sporting history. Her waning genius in recent years has meant that the younger generation often forgets how successful she was during her prime and how influential she was in ushering in a new era for women's tennis. The first African-American world number one in the Open era, seven singles and 14 doubles Grand Slams mean that Venus, with or without her sister, will go down in history as one of the greatest tennis stars ever.
4: Martina Navratilova
Fifty-nine Grand Slam titles. Need I say more? Navratilova holds numerous tennis records including 20 Wimbledon titles and winning 74 consecutive matches in the 1983 season. Since her retirement (at the age of 50), she has advocated for LGBTQ+ rights in sport and was one of the first major sports' stars to come out publicly. The debate over the greatest female tennis player ever is one of the most fiercely fought due to so many athletes dominating across different eras, yet Navratilova holds many records that many of the other greats have been unable to match.
3: Simone Biles
The youngest athlete on this list is the 23-year-old Simone Biles. Despite her tender age, the American star is already among the greatest gymnasts of all time, with four Olympic and 19 world titles. She has dominated her sport and won numerous medals on every apparatus, whilst also creating new, eponymous moves. With so much of her career still ahead of her, Biles may move even higher on this list in the future if her success continues on its current trajectory.
2: Billie Jean King
Although never an official world number one, King's 39 Grand Slam titles place her as one of the greatest tennis players ever. However, her pioneering role in advancing gender equality, through defeating Bobby Riggs in the 'Battle of the Sexes' and founding the Women's Tennis Association means that her legacy will be eternal. A holder of the Presidential Medal of Freedom and the BBC's Lifetime Achievement Award (the only person to hold both these accolades), King's legacy transcends the world of tennis.
1: Serena Williams
Without question, the greatest sportswoman of all time is Serena Williams. Serena would rank extremely highly on any sporting list and has defined women's sport for the past two decades. Her 39 Grand Slam titles, 14 alongside her sister Venus, have made her one of the most well-known athletes on the planet. Serena has changed tennis, changed sports and changed how women are perceived within both. She truly defines the idea of what an all-time great should be.
Overall, women's sport is growing rapidly and, hopefully, it will gain equal opportunities, coverage and prestige in the near future. There is no doubt that the story of these 25 women will be told and retold and their legacies will inspire the next generation. There is no doubt many more will soon join them.
---
Like this? Check out more from Redbrick Sport:
Djokovic and Osaka Cruise to Australian Open Victories
India Topple England as Spin Proves Decisive
Boxing in 2021: A Year Like No Other