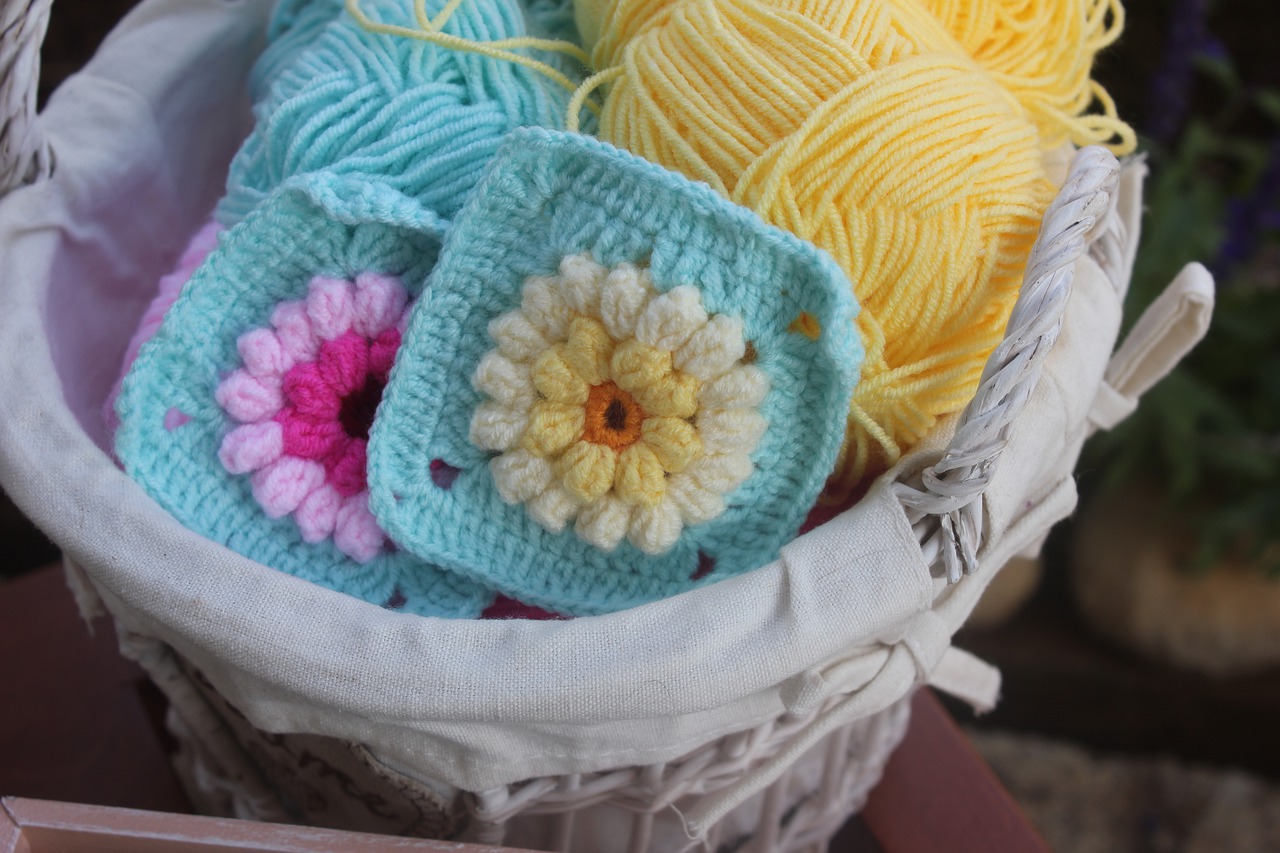 Despite the potentially misleading name, Life&Style Editor Frankie Rhodes argues that the Grandmacore aesthetic is a celebration of all things vintage and hand-made
Imagine soft woolly jumpers, crocheted accessories, a 70s record on the turntable and a brewing china teapot. The Grandmacore aesthetic is not one that I chose, but rather fell into. I heard the term mentioned a few times in social media circles, and was delighted (but honestly, not all that surprised) to find that that it perfectly encapsulated my style. The Aesthetics Wiki describes Grandmacore as 'a comfortable, whimsical (but not necessarily chaotic) aesthetic, centred around the things we enjoy most.'
As a minor caveat: I'm not sure that I agree with the use of the term 'grandma', as it risks generalising the style of older ladies and reducing their aesthetic to something inconsequential, and perhaps twee. I don't feel as if I'm dressing like a 'grandma' (whatever that means, anyway), I feel as if I'm dressing like myself, with a few added cosy touches. I hope that I can show that this aesthetic, however inappropriately named, is a quietly beautiful means of self-expression, for those of us who are searching for something between light academia and librarian chic.
Clothing
The best thing about this aesthetic is that it can be found in abundance within charity shops and vintage sales. I only buy second-hand clothing, so it's only natural that I would gravitate towards a domestic 70s/80s fashion sense. The key staple to look out for is knitted items, such as jumpers, cardigans and sweater vests. I like to take my time until I've found something really unique, particularly searching for bright colours and intricate patterns. Take this cardigan, for example, found in a Norwich vintage emporium. There's no label, so I imagine it was hand-made, which makes it even the more special.
In fact, you're likely to find many second-hand items that have been created from scratch, or decorated, by a previous owner. I came across a lovely fleece in an RSPA shop with an embroidered lining, which I style with long skirts and dresses.
Generally, Grandmacore items are long and flowing, making them light and perfect for summer, or easily paired with woolly tights in winter. I browse for shirts with funky 70s collars, which look fantastic under dungarees, and can double up as a light jacket when it's warm. Sleeveless dresses can be paired with long-sleeved tops to create a makeshift pinafore, and floral tea party dresses are perfect for any time of year.
During these chilly months, layering has been absolutely key. Sweater vests are the perfect cosy addition to any outfit- they even work well over dresses- and I have been known to add on a cardigan, too, for those chilly library sessions.
For shoes, it has to be Doc Martens- T-bar shoes and black boots, with ribbons. There's a tricky, long-standing debate concerning how to ethically source these shoes, and as a vegetarian myself I'm not keen on the idea of wearing leather. However, as the vegan versions use unsustainable plastic, it can be difficult to know which to choose. My advice is to try and find second-hand leather Docs; there are certainly a fair few out there in charity shops, and the durable nature of the shoe means that you won't need to buy a new pair for years.
Accessories
This is another area of this aesthetic where you can really have fun and explore. I enjoy browsing vintage emporiums with friends to look for quirky accessories like brooches, hair pins, and jewellery. Charity shops also have an excellent stock of vintage pin badges, which can make a delightful addition to a cardigan pocket, or exterior of a coat.
I also hopped on the crochet hype over the lockdown, and discovered the beauty of accessories made by hand. There are hundreds of free, easy crochet patterns online for hearts, flowers and rainbows, which can be easily made into earrings with sterling silver hooks. I like to match these to the colour scheme of my outfit, which normally consist of muted pink, green, baby blue and mustard yellow tones.
Bags can be a great way to add an extra touch of Grandmacore, and for me, they have to also be able to carry a shedload of books. A satchel backpack is great if you're carrying a small amount, and for bigger loads (especially when carrying around a laptop) I would recommend Cath Kidston's range of backpacks. These have wonderful whimsical patterns such as pastoral animals and flowers, and have the added benefit of being waterproof, for the wonderfully unpredictable English weather.
In terms of non-fashion accessories, I found that many of the items that I already used everyday were giving off serious Grandmacore vibes. A personal obsession of mine is teapots: I own a beautiful tea-for-one set in the shape of a swan, and a transparent enamel mug, both of which were gifts from friends who know me incredibly well. When it comes to tea- the more decadent, the better, and I particularly enjoy loose leaf tea, with all the strainers and brewing that goes along with it.
Activities
Grandmacore activities all promote mindfulness, warmth and creativity. In addition to crochet, I've adopted cross-stitch as another lockdown past-time, and there are plenty of cheap and wonderfully creative designs and kits on Etsy. When charity shops are open again, you'll find hoards of cross-stich packs taken from old magazines in the craft sections, often costing only 50p each.
I've also been fully converted to vinyl, which is another great item to browse for second-hand. Birmingham has an excellent store called The Diskery, and the on-campus Winterbourne House has shelves full of classical records. Aside from my (somewhat snobbish) opinion that records sound better than digital music, they also require more time to set up, giving you another excuse to slow down and enjoy the moment.
The most wholesome aspect of Grandmacore is gift-giving. It can sometimes be difficult to find presents for friends and family members that are distinctive and unique, without having to spend a small fortune on sites like NotOnTheHighStreet. In true grandmacore style, I find that vintage emporiums are the perfect place to find gifts, with everything from quirky old postcards to ornate typewriters. Also, if you can't find the perfect gift- make it! Collages made from gathered materials like magazine scraps, pressed flowers and bits of material can make beautiful cards and pieces to frame.
This ends my love-letter to Grandmacore, and all its flowy, floral loveliness. It might be considered too old-fashioned and trivial for some, but I think that there is quiet beauty to be found in things from the past. This is an ever-enduring aesthetic, as it finds a new home for pre-loved items, and introduces new hand-crafted creations, which is why I think it deserves more attention.
Read More Like This:
Guide To: The Fairycore Aesthetic
Guide To: The Cottagecore Aesthetic