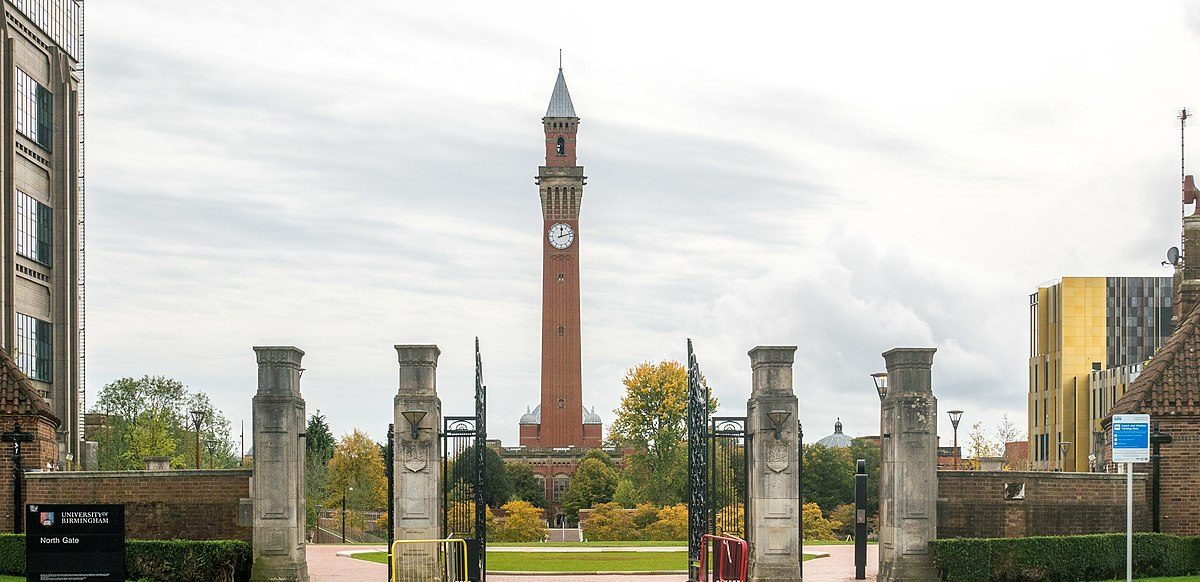 The Guild of Students and several societies have launched the 'Safe Exercise Initiative' to help University of Birmingham (UoB) students stay active
The initiative offers safety alarms, running routes, running partners, and advice for anyone hesitant about exercising outside and alone during lockdown.
Rob Hegarty, the Guild Sports Officer, told Redbrick: 'everyone has the right to feel safe when they exercise, and I hope that anyone who doesn't can and will access the initiative.'
A number of other individuals and student groups have been involved in creating the scheme, including the Women's Fitness and Well-Being Society, and UoB running club Cool Runnings.
The Green Heart Runners, Community Wardens, Women's Officer Alice Morley and Welfare & Community Officer Charlotte Minter have all contributed as well.
There are four elements to the initiative:
Safety Alarms: Distributed by the Guild, students can register their interest online.
Running Routes: Maps out well-lit areas with some CCTV coverage. Students can also join a Facebook group which offers advice on places near the university to avoid.
Running Groups: Students can complete an online form to find students looking to run similar distances and at a similar pace to them.
Hollie Guard: The Guild recommends students download Hollie Guard onto their phones. Designed for emergencies, the app makes noise and flashes when shaken, while also sending alerts and a precise location to emergency contacts. It is free to download for Android and iPhone.
With the COVID-19 pandemic forcing the closure of fitness centres, sports facilities and even outdoor gyms, those looking to keep fit have seen their options significantly limited.
Most University of Birmingham (UoB) students live in Selly Oak, a community where safety has been questioned in the past, meaning the prospect of exercising outside and alone can be daunting.
The scarcity of natural light at this time of year poses an additional concern.
'I've always thought there has been a real safety issue in Selly Oak,' said Hegarty.
'It wasn't until the pandemic – which caused lots of people to exercise outdoors – that I really started to think how I could help out and implement change.'
UoB's Women's Fitness and Well-Being Society has already been working to create a safer environment for exercise.
The student group has been supplying free personal alarms since October, attracting the interest of over 1600 students.
By teaming up with Hegarty, they can access additional funds for alarms, allowing them to respond to their soaring demand.
'Our society tries to encourage its members to feel confident and enjoy exercise and keeping fit,' president Francesca Bond told Redbrick. 'A big factor of that is feeling safe.'
Students who sign up are free to use some or all parts of the scheme, with Hegarty hoping flexibility will shape it as a 'helping hand rather than being consuming.'
The initiative is not without constraints. Availability of safety alarms remains limited, while current government restrictions limit group exercise to two people from different households.
However, the Guild will monitor the demand for alarms and will consider increasing stock, as well as including other equipment such as torches and reflective running bands, if the scheme proves to be popular.
Likewise, running group sizes can increase when restrictions are eased.
For now, the priority is simply to help as many students as possible to keep fit during lockdown and feel safe while exercising.
Though much of the initiative focuses on running, it aims to assist whatever form of COVID-compliant exercise a student prefers.
'It's really important to take advantage of the initiative and keep active during these times,' said Bond.
'Even if it's a 10-minute walk, or doing drills in the park, we want everyone to feel safe doing so.'
For more information on the Safe Sport Initiative, including how to register interest, click here.
---
Like this? Check out more from Redbrick Sport:
The Matera Affair: Is Rugby Doing Enough to Fight Racism?
Sports Personality: Meet the Contenders