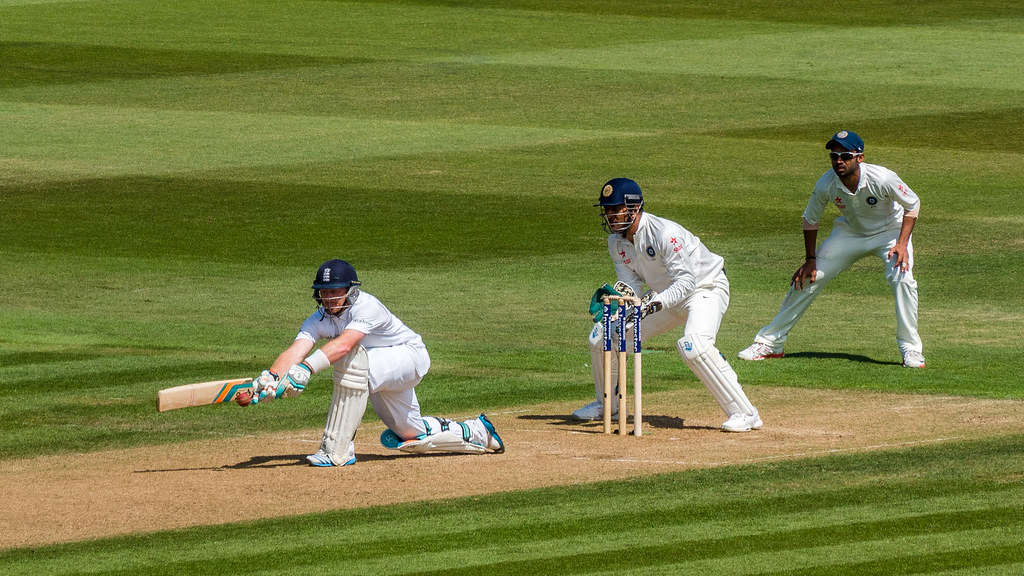 Sport Writer Owain Pryce pays tribute to Ian Bell and his remarkable career after he announced his retirement from professional cricket
Warwickshire and former England cricketer Ian Bell retired this month after a 22-year first-class career.
In recent weeks, there have been sporting moments that have deserved to be honoured with a crowd, and individuals that have warranted applause, adulation, and a chance to bask in the glory of their achievements. Ian Bell is certainly one of those individuals.
In front of 15,000 empty seats against Glamorgan, the 38-year-old Warwickshire batsman received a guard of honour from the opposition, and a standing ovation from his teammates as he hit two fifties in the match.
Bell won two County Championships for Warwickshire, as well as three trophies in the shorter formats. However, he will be best remembered by many for his exploits playing for England.
Making his debut in 2005, Bell is the last player from England's famous Ashes-winning side from that year to retire. He went on to win five Ashes series in total – no English player playing since 1900 has won more than Bell.
Bell was an important part of England's 'engine room', as they went to the top of the Test rankings in 2011. This was a year in which he averaged over 100 with the bat and was ranked by the ICC as the fourth-best Test batsman in the world.
The start of 2011 also saw him help England win the Ashes away in Australia, where he picked up three fifties and a hundred. Winning in Australia is the peak for an England cricketer since only two sides have achieved this in the last 35 years. Scoring big runs is a crucial ingredient for success Down Under, and Bell was a part of an England side that was capable of posting mammoth totals. Batting at six in the order, he is one of only three players to average over 60, having batted in the position for a reasonable amount of time.
Sportspeople who possess the grace that Bell played the game with are often labelled as individuals that do not have to try as hard. Bell has probably fallen foul of such comments. Due to being part of a side filled with great batsmen, he can often be referred to as a side note. His talents have been boiled down to some whimsical remark regarding his cover drive. This judgement seems unfair.
Arguably his greatest performances in an England shirt came in the 2013 Ashes. Player of the series Bell scored three crucial hundreds in match winnings efforts, showing his ability to persist in difficult moments. As the only specialist England batsman to average over 40, he stood up to be counted at a time when his teammates were struggling.
Only Joe Root, Alastair Cook, and Kevin Pietersen have scored more international runs for England. The Warwickshire stalwart's number of test centuries is surpassed only by the latter two. Few who watched Bell could complain that these runs were not entertaining, with his cover drive admittedly deserving of praise, however unusual it may be. In an era of leg-side power hitters and short-format cricket, Bell's elegant stroke play was as good to watch as anybody.
With players proficient through the off-side consistently compared to Bell, his name will undoubtedly live on. It is a fitting tribute to Ian Bell, a player who has cemented his name in the record books as well as in the minds of fans across the world. Bell will certainly be remembered as one of England's greats.
---
Check out more from Redbrick Sport:
UB Sport Changes Gym Protocol After Criticism from Students
Champions Cup Quarter-Finals Preview
Premier League Predictions: Who Will Finish Where?