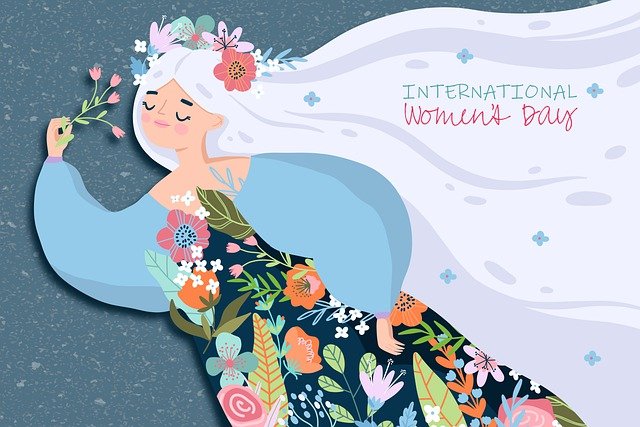 Life&Style writers share their testimonies of women who have overcome challenges and called out sexism
This International Women's Day, we're embracing the 2021 theme: #ChooseToChallenge.  These last few months have certainly been challenging, but in addition to the anxiety and difficulties associated with the pandemic, women face a whole host of other challenges every day. It's our responsibility to not only strive to overcome gender bias and inequality, but to challenge individuals and discourses who refuse to do so. That's why we've decided to honour notable women from history who have risen to the challenge, and done intersectional feminism proud.
Anna Julia Cooper – Sundus Abdullah 
Anna Julia Cooper was an American author, educator, activist and sociologist who made herself a name through being one of the most influential African-American scholars in the history of the United States. She had her first feminist awakening after realising that her male classmates were encouraged to study a more rigorous curriculum than female students, therefore fighting for her right to enrol on courses reserved for men by demonstrating her scholastic ability. In every point of her life, Cooper faced the challenge of being both self-reliant and the support for family members.
Cooper was the fourth African-American woman to receive a doctoral degree and strongly advocated for the voice of Black women in the US, going on to found the Colored Women's League of Washington in 1892. She challenged white feminism throughout her career and encouraged white feminists to broaden their notion of liberation, asserting that the intersections of race and gender should not be overlooked. Today, Anna Julia Cooper's words resonate with many in a variety of topics from reproductive justice to the mass incarceration of Black men. Her most famous book of essays, A Voice from the South, is a foundational text of Black feminist thought, calling for racial uplift that centres Black women and girls.
Justice Ruth Bader Ginsburg – Anisha Mansuri
Justice Ruth Bader Ginsburg was the second woman to be elected to the US Supreme Court and made history with her ground-breaking dissents when advocating for female rights. It was her never-wavering resilience throughout the years and her refusal to miss a vote even from her hospital bed when battling pancreatic cancer, that made her an iconic figure for twenty-first century feminism. What we don't speak about enough is her long-awaited journey to becoming a Justice. She was part of the Harvard Law class of '56, attended by a group of 552 men, with Ruth being one of only nine women. Despite Harvard's infamous Socratic method, she was never called upon in lectures and even recounted being denied entry into university buildings at times. Through this all she persevered and made the Dean's list later that spring.
It was these very experiences that would go on to create landmark law for American women. She famously once said, 'women should be in all places decisions are being made' and then went ahead and did just that. In 1974 she fought for the approval of the 'Equal Credit Opportunity Act', which allowed women to independently apply for bank accounts and mortgages without a male co-signer. Perhaps most importantly, she championed the 'Pregnancy Discrimination Act' of 1978, which introduced ground-breaking legislature making it illegal for workplaces to fire or not hire a woman on the basis that she may take maternity leave. RBG did not simply ask for change but demanded for the world to play catch up. Meanwhile she asked for no handouts, and instead showed up every day to create the space in-which change could take place, mirroring her iconic words, 'I ask no favour for my sex. All I ask of our brethren is that they take their feet off our necks.'
Malala Yousafzai – Cerys Gordon
Malala Yousafzai is a Pakistani activist, who advocates for female education and girls' rights. She was shot by the Taliban in 2012 when she was just 14 years old. Malala wrote an anonymous diary about what life was like under the Taliban rule in Pakistan. In this diary, she wrote about how she wanted to stay in education and the diary was read all over the world. The Taliban wanted to ban girls education and because of how many people read her diary, she was shot by the Taliban. Malala survived this, and went on to become the youngest person to receive the Nobel Peace Prize at the age of 17, for her struggle against the suppression of children and young people and for the right of all children to education.
Malala also set up an education fund called the Malala Fund to help girls around the world receive an education. Last year, she graduated from the University of Oxford with a degree in Philosophy, Politics and Economics and she continues to advocate for children's education. Malala Yousafzai is an inspirational example of a woman overcoming suppression and challenging the patriarchy, in order to fight for what is right for young girls globally. Her impact has been extraordinary and is a perfect example to share on International Women's day.
Alexandria Ocasio-Cortez – Saskia Hirst
Women in politics is a maze without a map: it's increasingly difficult to navigate. Appointments at the likes of the United Kingdom's newest Equality and Human Rights commissioner, Jessica Butcher, (who happens to butcher feminist progression through criticising the movement and disputing the gender pay gap) proves that women in politics, in some cases, is a façade of feminism. It places women, who go hand-in-hand with promoting the patriarchy, at the top of the food chain. All of which makes breaking the glass ceiling as effective as throwing a paper airplane at it. 
Alexandria Ocasio-Cortez (AOC), however, irons out these possibly anti-feminist algorithms. She challenges the realm of politics from multi-dimensional angles: she is working class, Latina and a woman. She's sought to conquer the multi-faceted discrimination she has faced with shining success. Crucially, she has overcome these challenges by using them as fuel to ignite a political fire, which is why AOC pulls on our heartstrings so dominantly. Her ability to ignite her very own passion in other people makes her all the more omnipotent and a force to be reckoned with. A beacon for democracy, even in Trump's tyrannical reign. 
Standing in solidarity with those underrepresented in the realm of politics is what is born from her transcending her personal challenges. With the stamp of her signature red lip, she has certainly left a mark on American politics— for the hope of us all. Her menu serves the map, the compass and the direction in this ever-ending maze, which is why I adore AOC.
Read Up on Feminism with Life&Style:
Spotlight On: The Resurgence of the #MeToo Movement
Not Your Bitch: Why the Dictionary Definition of 'Woman' Needs to Change
Keira Knightley and Sex Scenes: Agency for Actresses