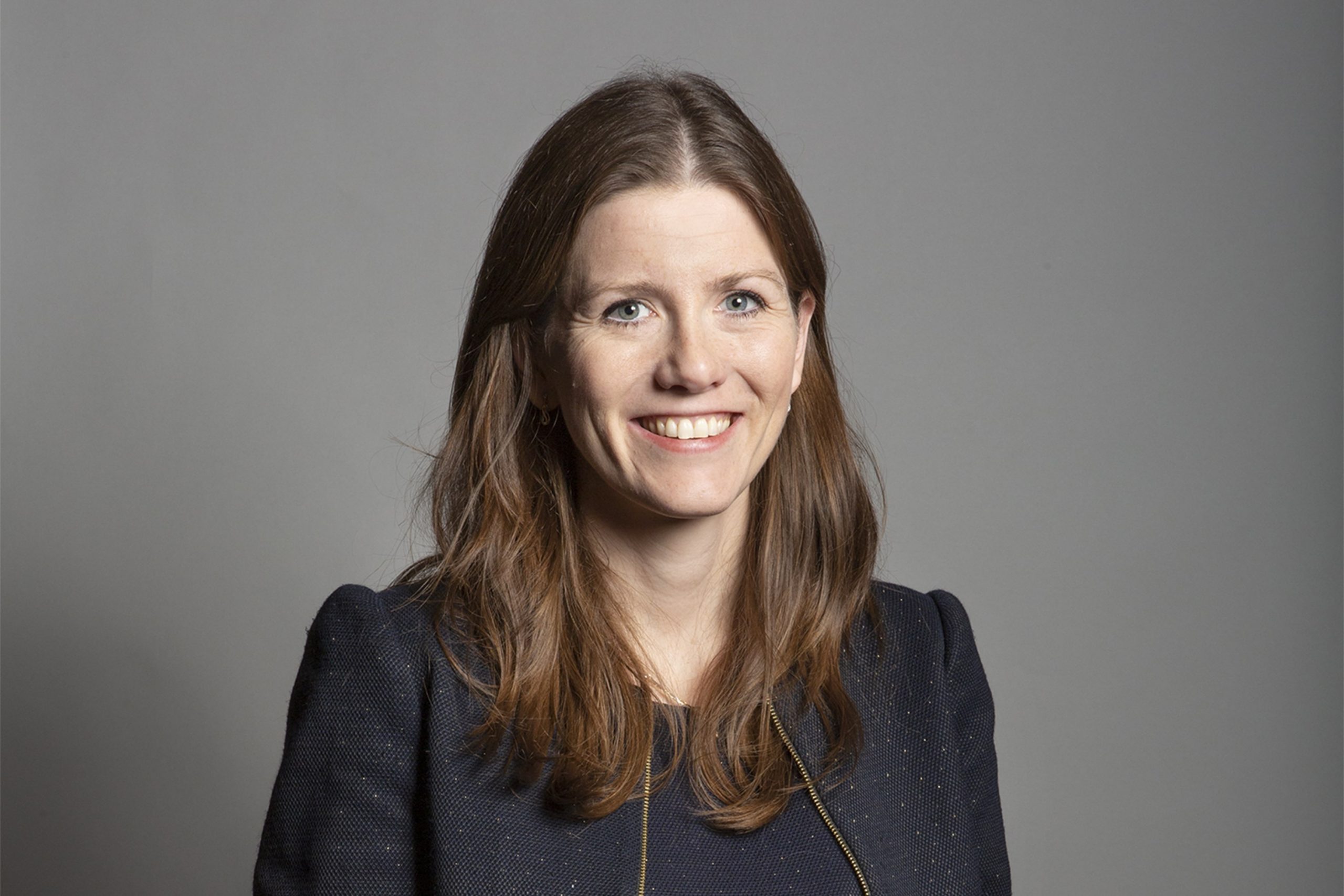 News Editor Joseph Meakin interviews Michelle Donelan, the Minister of State for Universities, during her visit to campus on 20th May
Donelan has served in her current role since February last year, and has been the Conservative MP for Chippenham since 2015. 
First, the Minister was asked what brought her to the University of Birmingham. She said: 'I've been delighted to come and hear how the university has dealt with the pandemic, the student experience, the learning that has been taken onboard from the pandemic in terms of added value with some of the technology that's been utilised, and to see the campus and meet with the Vice-Chancellor.'
'I've never been to Birmingham University before. It's a beautiful campus, it's a really lovely place to study. It's amazing to see the outdoor activities and food stands that they've been putting on to add value to the student experience now that restrictions are easing.'
The next question concerned the proposed 50% funding cuts to some arts degree courses, said not to be 'strategic priorities.' Given the importance of arts and culture to the UK economy – music alone generated £5.8 billion in revenue in 2019 – Donelan was asked why these were not considered 'strategic priorities.'
'I think there were a few sort of misrepresenting articles, shall we say, in the media on this,' she started. 
'The general fund that universities get from the Government used to be called the "teaching grant", it's now called the "strategic priorities grant." Part of that is a fund for high cost subjects. Now, that doesn't include a load of subjects that we would all argue are really vital to our culture, to our society, to our economy. The likes of maths aren't there, history isn't there – there's lots of different subjects that aren't in there. Some arts subjects have been in it – only some.' 
'What we have recommended to the OfS [Office for Students] – but they've done a consultation and we haven't seen the results of that yet – is that those arts subjects are reduced by 50% so that we can dedicate more money to STEM [science, technology, engineering, and maths] and the NHS.'
'This is also so we can then add £10 million onto the amount of money that is given to small and specialist provisions, which includes creative and arts-based institutions – in music, in art, in drama, etcetera. To put it into context, the amount of money that we're talking about – the amount that's given in terms of arts subjects – is 0.05% of universities' budgets. It's a very small amount – it's certainly not the amount which universities are relying on to put on courses, or to keep faculties open.'
The Minister stressed that these proposals do not mean that the Government 'doesn't appreciate the value of arts-based subjects,' adding that 'arts provided some of the ways that people kept going throughout the pandemic.'
She continued: 'we know about the value that it presents to our economy as well – that's why we've done the culture recovery fund […]. But at the same time, there are always a finite amount of resources that we have available.' 
Asked whether she would associate herself with the language used by Education Secretary Gavin Williamson in his description of non-STEM degrees as 'dead-end courses', Donelan said: 'I think what he was talking about was subjects that don't lead to graduate outcomes.'
'Most people that do a degree would expect that after they graduate – even eventually, maybe not their first job – they would get a graduate job. Now, I'm not talking about salaries, because there are so many jobs out there that aren't paid as much as other jobs, but they are so vital to our society.' 
'What I am talking about is a graduate job, because otherwise you're doing a degree and you're getting yourself into debt when you might have been better placed taking another option, such as an apprenticeship or further education. So that was what he was referencing, as opposed to certain subjects or natures of disciplines.'
The conversation then turned to one of the headline pieces of legislation announced in the Queen's Speech, the Higher Education (Freedom of Speech) Bill. Given the low incident rate of 'no platforming' (fewer than 0.1% of speakers were blocked by a student union or university during the 2017-18 academic year), the question put to the Minister was whether this bill was simply diverting attention away from the arguably more serious issues facing the higher education sector. She was further asked to respond to critics – which include Conservative peer Lord Finkelstein – who suggest that these proposals may have the 'inverse effect' and actually limit free speech on campuses. 
Emphasising that her 'top priority has always been student welfare and wellbeing,' Donelan went on to say that 'governments, departments and ministers are well equipped to do more than one thing at once.'
'This is about ensuring that students have free speech, academics do, and visiting speakers. No platforming is just one tiny element of that.' Continuing, she explained that the 'biggest concern' is the increase in self-censoring.
'We can look at the Policy Exchange report on this, we can look at the King's College study, but to a great extent we can't demonstrate the wealth of evidence, because by its very nature people aren't reporting that they're self-censoring. I've spoken to a number of academics and students on this who have highlighted this to me.'
'All we're saying as the Government is that we want to protect the basic principle that students, academics, and visiting speakers should have a right to free speech so that universities can retain their reputation as hubs of innovation, that can push the status quo, that can lead to developments in the way of thinking.'
'Reports that this would potentially in any way inhibit freedom of speech are not true, because actually within the bill we say that the existing duty on universities is to protect free speech. The bill goes one step further and says that universities have a duty to promote free speech and develop this culture on campus of free speech.'
Next on the agenda was the issue of tuition fee refunds, in light of the disruption to teaching caused by the coronavirus pandemic. Noting that most students have spent over half the academic year being taught online (or the whole year for some), Donelan was asked how she would respond to calls for financial compensation.  
'It was never Government guidance to have done the entire year online,' she said. 'The first term, we advocated a blended model. Students are consumers, they are eligible for consumer rights. If they were promised one thing and not given it, they may have a case. Especially as the Government guidance did not preclude some form of face-to-face study, apart from in a small number of universities where there were outbreaks.'
'What I would say is that this has been a really difficult and challenging year for students – I'm not going to argue that it's not been. In fact, I think that this pandemic has disproportionately affected young people and especially university students, when you look at the amount that we've had to ask of them – to be really resilient and respond to the changing ways of learning.'
'On the issue of tuition fees itself, we as a Government set the maximum level of tuition fees, that's laid out in legislation, we don't set a minimum. But every university has decided to continue to charge that maximum throughout. We've said okay, in return we do expect that you maintain quality, that you maintain the actual quantity of provisions – even if it's online – and that you also make sure it's accessible for all.'
'Now, if that's not been what students have been receiving, then they may have a right to recourse. What they can do is go on the OfS website, and there's a notifications process where that can trigger a mini review. The other thing that they can do is do a formal complaint to the university. Now I know that might sound quite daunting, and students might think well, will that affect my marks or my reputation at university – it certainly can't do because you're protected in that sense.'
'If a student does that complaints process and still isn't happy, they can take it to the OIA, the Office of the Independent Adjudicator. A number of students have done that during the pandemic. In fact, the OIA recently published a series of case studies demonstrating that some students were getting up to £5000 back from their tuition fees.'
'But it is important to say […] that lecturers have worked tirelessly to deliver for their student body in difficult circumstances for themselves, as well, and have been producing innovative and dynamic ways of learning to overcome some of the hurdles that this pandemic has presented. So I would argue it's not the rule of thumb that everybody has not got that quantity, quality and accessibility. But I completely accept that some will have been presented with those challenges, and I would advocate that they go through that case-by-case process so that they can potentially get some kind of resolution.' 
Lastly, the Minister was asked how the Government plans to tackle the student mental health crisis, which has been made worse by the pandemic. Over half of students polled in a recent survey reported a deterioration in their mental wellbeing since September. 
Donelan responded: 'I was concerned about the mental health and well-being of students pre-pandemic as well […] but this has certainly exacerbated it. What I did from the off was write to Vice-Chancellors at the very beginning of the pandemic to ask them to prioritise not only the academic side of things – moving content online – but also mental health and wellbeing services. At every point throughout the pandemic I have reiterated that message to universities.'
'I've also worked with the OfS, we've set up Students Space, which is a £3 million project designed to fill in some of them gaps that may exist, to ensure that students have the support that's needed. As a Government, we've also invested over £10 million in mental health charities which students can access, we've ensured that health trusts have 24-hour help lines as well.'
'We recently announced £13 million from the Department of Health and Social Care, which is dedicated to investing on the transition between CAMHS [child and adolescent mental health services] to adult mental health services, which students will benefit from. This continues to be an area of focus – in fact I set up a higher education working group on this, it's got the likes of Student Minds on there and some other sector bodies.'
'Also as a department, we've set up an action group which is looking at mental health right the way from children in nursery school all the way up to, and including, universities. The Government's ambassador on mental health for youth and children, Dr. Alex George, sits on that as well.'
'[Mental health] is a focus not only for the department, but also for the Government. And it isn't a short-term focus, because we all know that some of the ramifications of this pandemic may be borne out in years to come with students and other ages as well. So it's something I will continue to focus on.'
Liked this article? Here are some more from Redbrick News:
Aston University Proposes Closure of History and Language Department
2021 Mayoral Election: Andy Street Wins
Vaccine programme entices international students to UK universities