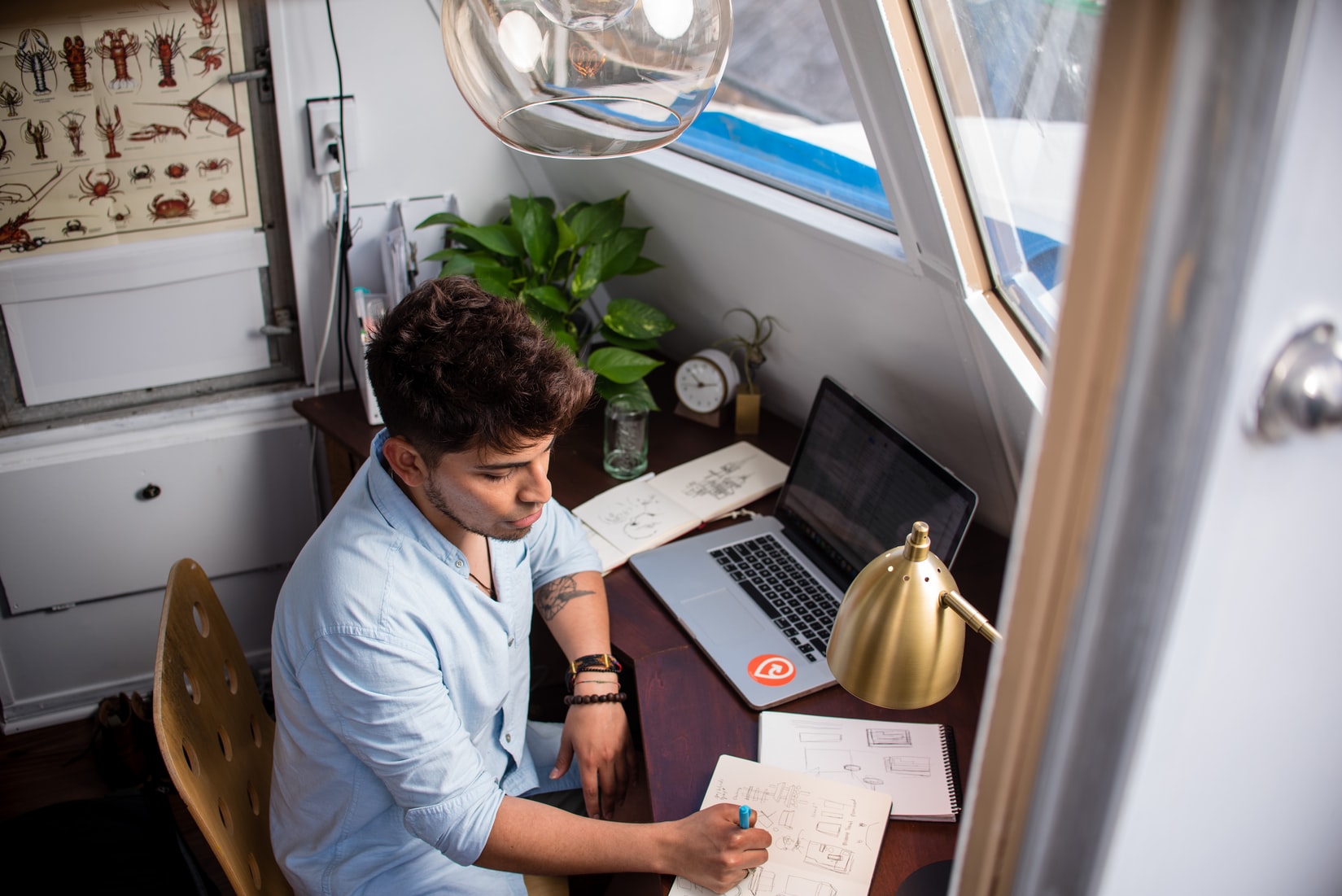 With an increase in working from home as a result of COVID-19, Comment Writer Eleanor Bergin discusses whether this could be the future for employment
Over 1.5 million people in the UK work from home every day, with the number continuing to rise in recent years. Whilst this is the reality of a normal work day for many, in the coming weeks people will experience working from the comfort of their own homes for the very first time. This comes after the government's advice to only travel to work when absolutely 'essential', following the procedures around COVID-19, forcing many companies to shut down their offices and encourage employees to make the move towards working from home.  Many schools and universities have also closed, urging the development of online teaching resources for students. Is this relatively new way of employment and studying an unwelcome change or is it a convenient, modern breakthrough in our way of life? Is working from home the future? 
Many of those accustomed to modern living and technology may not find adapting to working at home a problem. Not only does it improve accessibility in terms of offering a wider variety of job opportunities for those who are unable to commute long distances every day, but also proposes a solution for parents. Working from home has the potential to reduce costs of childcare and allows them to spend more time with their children. It allows workers more freedom and flexibility in the way they work and the hours they set themselves, resulting in less pressure on individuals in the workplace as they can work at their own pace. Also, a more unexpected positive to come out of this is that the environment has benefitted enormously due to the self-isolation measures taken due to the pandemic. With less cars on the road, pollution and greenhouse gas emissions have already lowered drastically. Perhaps, in the midst of this crisis and panic, there is a glimpse of a positive consequence of the virus, which could have a lasting impact and urge a shift towards more sustainable living, making working from home a more favourable option. 
Despite this seemingly ideal image of working from home, undoubtedly there are restrictions that come with it. Working from the comfort of your home could result in less productivity or motivation. The difficulty in juggling home and work life is inevitable, with the lack of physical separation between the two being problematic for employees and students alike. With the bedroom becoming an office space, you are likely to feel claustrophobic and restrained in your own space. It also goes without saying that not everyone can take their work home with them and it cannot always be a given that people have access to the correct technology from home. 
The rise in anxiety that people are experiencing as an impact of staying at home and self-isolating has also been hard to ignore and widely reported upon. The feelings of isolation are naturally going to have a negative impact on your mental health and if working from home continues to become more integrated in our everyday lives over the next few years, this issue will undeniably worsen. Surely the well-being of employees should be considered and prioritised over the profits of the company and the convenience that working from home offers. 
Students have also been subject to the changes as a result of working from home, after universities were encouraged to transition to online learning. With the rise of online courses and resources in recent years, students are assumed to be well adapted to these circumstances. In fact, the emergence of the likes of Minerva Schools, which are based entirely online, aim to 'succeed in an era of global uncertainty' and provide innovative degree programs. Playing to the strengths of the modern world with the increased use of technology isn't a foreign idea to young adults, but in these uncertain times, working from home offers more distractions than ever. Perhaps under different circumstances it would function better, but nothing can replicate the engagement of physically sitting in a lecture room or working in the library. The desire for a separation between home and work life is clearer now more than ever.
So, is working from home a feasible and sustainable option for the future? Perhaps this period can act as a trial run for many employees working from home for the first time, offering them an alternative to the office lifestyle. Will this glimpse of a more flexible timetable cause a permanent shift towards this way of life, with people not wanting to return to their place of work after self-isolation? The world of work may never even return to the way it was before. Above all, it is clear that there is a fine line between the freedom that working from home brings and the limitations it places upon people's personal life and their mental health.
---
Check out some other Redbrick articles about working from home and coping with self-isolation:
Studying at Home: How to Minimise Distractions
(Pod)cast Your Mind Away To A Place More Peaceful