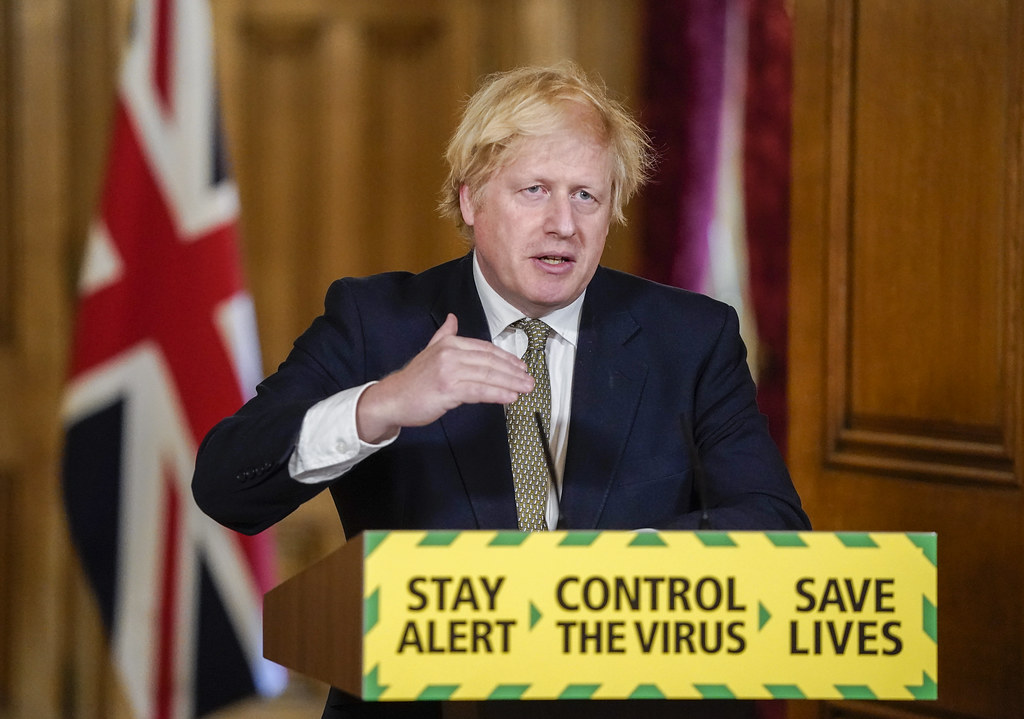 Comment Writer Samir Sehgal analyses Boris Johnson's economic and social response to Covid-19, arguing that his faliures are symptomatic of a wider problem
Boris Johnson  strove his entire life for 10 Downing Street. His array of professional experience, from the Chair of the Oxford Student Union to his cabinet position as Foreign Secretary, presented him as fully qualified to take on the role of Prime Minister. Furthermore, his spearheading of the successful Brexit campaign alongside Michael Gove and Dominic Cummings only enhanced his support for taking on the role. 
After orchestrating the drawn out removal of his predecessor, Theresa May, Johnson had finally made it to Downing Street. The first six months of his Prime Ministership was spent praying for a general election. Johnson's wish was finally granted; the general election date was set for 12 December, 2019. Despite a leaked report that indicated the Government's intent to sell-off large swathes of the NHS amidst one of the dirtiest online campaigns seen in modern British Electoral History, Johnson and the Tories came out on top. With Labour crushed and Brexit force-fed through the gullet of Parliament, Johnson looked, and probably felt, unassailable. 
Little did Johnson know, Covid-19 had started to spread in Wuhan, China. It did not take long for the disease to infect the British population , with the first UK case being recorded on the 31 January in York. Johnson's initial response was arguably a disgrace. After telling people that the UK would achieve 'herd immunity,' which would have seen hundreds of thousands of deaths, and that people should wash their hands, Johnson's government U-turned and embraced a national 'lockdown.' Nonetheless, the damage was done. The ramifications of  Britain's late lockdown was apparent in the death toll, with former adviser and orchestrator of the lockdown Prof Neil Ferguson later admitting that locking down a week earlier, would have saved up to 20,000 lives.
The economic response to the pandemic has arguably not been the work of our befuddled Prime Minister, but rather his seemingly infallible Chancellor, Rishi Sunak. Sunak would rather spectacularly morph into the saviour of a failing government. In reality, Sunak is nothing but a pragmatic politician. He is the richest MP in the House and a former hedge fund banker whose firm peddled the scheme which bankrupted RBS, costing the taxpayer billions. He backed Brexit against the wishes of his party. Despite his staunchly Thatcherite economic philosophy, he adopted much of the policy offered up by John McDonnell. This included above all else, the furlough scheme he would go on to implement.
Sunak's furlough scheme would save millions of jobs. We were given a stamp duty holiday, a cut to VAT for the hospitality sector and a job retention bonus for employers. Sunak also pioneered the popular 'eat out to help out' scheme. This splurge left much of the broadcast commentariat gushing, with the BBC depicting him as Superman and the tabloids regularly swooning over 'dishy Rishy.' 
Sunak's persona as a man of people cannot hold; his independent response, such as the 'Eat Out' scheme and the business loans served as attempts to take money out of the pockets of workers and into the hands of firms. Sunak's disdain for workers is evidenced in his unwillingness to extend the ban on evictions and allow large chunks of furlough scheme to lapse, despite warnings of widespread homelessness and unemployment. Despite the media's praise, neither Johnson nor Sunak can be accurately depicted as a break from conservative orthodoxy. Rather, they are typical politicians, who are prepared to pull the rug out from under worker's feet in order to redistribute wealth from bottom to top. 
The government's social response to Covid-19, with regard to healthcare, education and culture has somehow managed to appear worse than the economic response. The complete failure of Johnson and his government to implement a universal and functional track and trace system is almost comic. In its latest iteration, thousands of Britons, including myself, have been excluded from the Online NHS COVID-19 App because the iPhone 6 and previous generations are not compatible.
As the government botched the A-Level results for millions of students and then forced us into accommodation, many became placed under stringent lockdown. As a result, this government has lost the support and consent of the young population, who will be crucial in the return to normalcy. Lastly, the climate that Johnson has created through his refusal to sack Dominic Cummings and his serial absence from COBRA meetings in the early stages of lockdown have undermined the public's confidence in the government's lockdown response. He has fueled a sentiment of 'one rule for them, another rule for us.' 
When we discuss Johnson's arguably failed handling of COVID-19, we often make an assumption that Johnson is the sole problem with our government. I see his failings as a symptom of a wider problem. 
I make the case that Johnson's chaotic leadership is emblematic of the Tory Party's attitude towards workers, students and institutions. Broadly, this attitude is one of contempt. Unfortunately for us, the pandemic renders a General Election impossible, unless we wish to emulate the chaos around the upcoming US elections this November. Even worse, I see no figure (no, not even Rishi Sunak) within the government who could lead this country into a more positive direction. If Labour want to win the next election and lift this country out of its decade of suffering, they would do well to steer clear of this government and all of its failures.
---
For more politics coverage from Redbrick Comment:
Could Trump's COVID-19 Diagnosis Finally Spell the End?
Why Has Grouse Shooting Been Made Exempt From the New Rule of Six?
Who is Howie Hawkins?: Progressive Americans Have Another Option This November