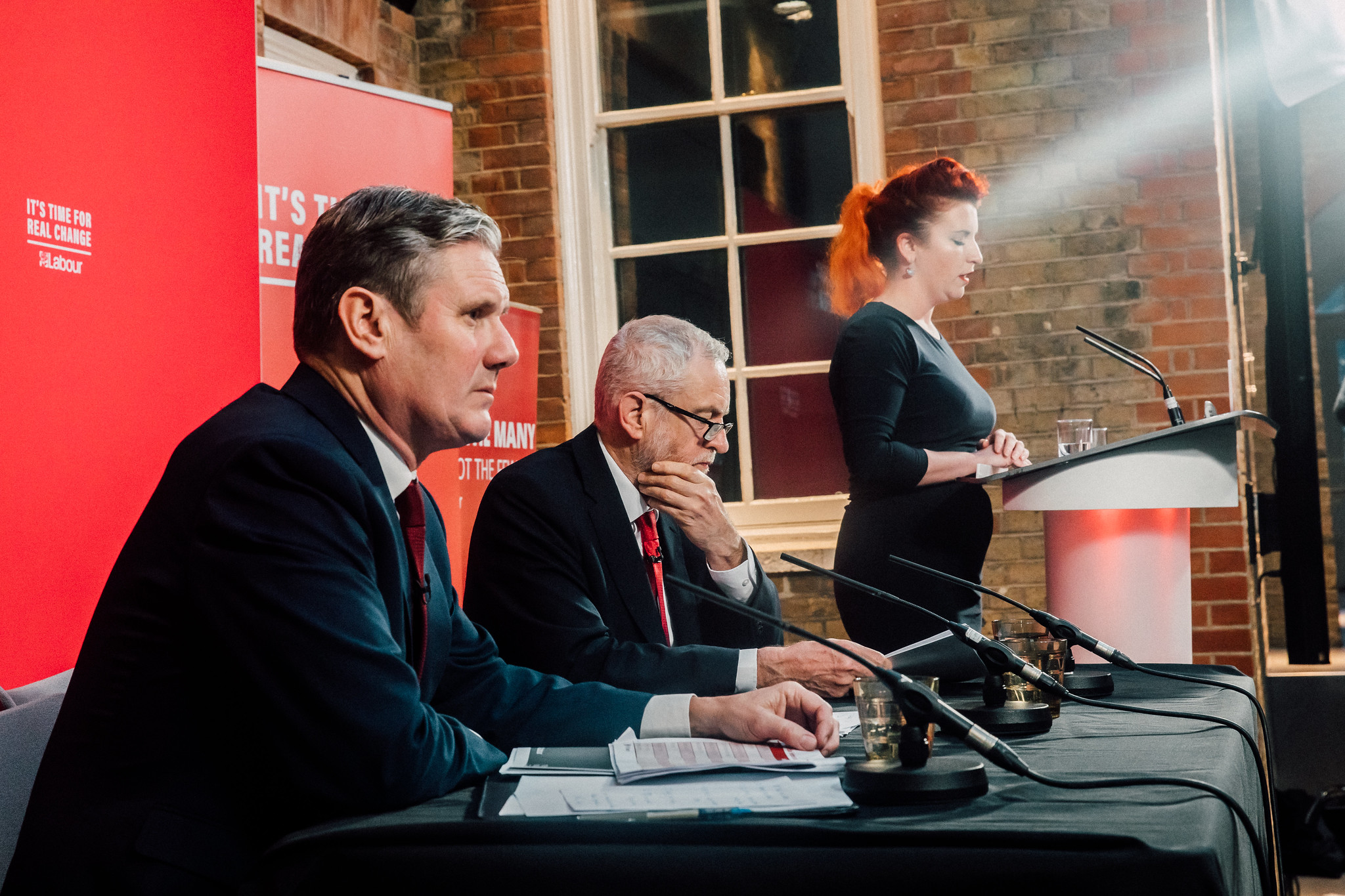 Now that the Labour Party is under new leadership, Comment Writer Joseph Meakin reviews the Corbyn years by looking at his key successes and failures
On Saturday, Jeremy Corbyn finally vacated the Labour leadership, nearly four months on from his party's defeat in December's snap election. And with that, Labour has had as many leaders named Keir as the Tories have had women prime ministers. But ignoring Sir Keir Starmer for now, let's review Jeremy Corbyn's controversial four-and-a-half-year tenure as Leader of Her Majesty's Most Loyal Opposition. 
A career backbencher, who only scraped onto Labour's 2015 leadership ballot with the help of MPs who lent him their votes (the justification being that they wanted to widen the debate within the party), the MP for Islington North's ascension could be described as an accident. And like many accidents, it really depends on who you ask as to whether this was a happy one or not. 
Corbyn's first few weeks as leader were characterised by both silly and not-so-silly rows. Of the silly variety were those over his choice of outfit or his decision to stand silently for the national anthem (to be fair to him, as a lifelong republican, he would have been labelled a hypocrite had he sung along to 'God Save the Queen'). 
Of the not-so-silly variety was his failure to appoint any women to the top-level shadow cabinet roles: shadow chancellor, shadow foreign secretary and shadow home secretary. In subsequent reshuffles Corbyn has promoted women to some of these positions and, credit where it's due, he has led both the first gender-balanced shadow cabinet and the one with the highest ethnic minority representation. 
There was much interest, too, in his new way of doing Prime Minister's Questions, asking members of the public to send in the questions to be put to David Cameron. But this way of doing things didn't really catch on. 
His first electoral test came at the 2016 local elections, the results of which were a bit of a mixed bag. Whilst Labour 'largely bucked expectations in England', their support continued to haemorrhage in their former Scottish heartlands, a trend which had begun under Ed Miliband's leadership.  
Then came the EU Referendum and the 2016 'coup' (no, not the failed military takeover of Turkey, but the challenge to Corbyn's leadership as it has been described by his supporters). But like in Turkey, this 'coup' also failed – Corbyn was re-elected leader of his party by an even greater margin than his first landslide win, a year earlier.  
Having greatly outperformed expectations in the June general election (but still coming second to Theresa May's Conservative Party), the summer of 2017 saw peak Corbynmania. The chant 'Oh, Jeremy Corbyn' (to the tune of The White Stripes' 'Seven Nation Army') attained anthem status, the Labour leader headlined Glastonbury and enjoyed a rare period leading May in the net favourability polls.
Many people credit Corbyn for having engaged young people in politics. It's easy to understand why: many of his policies spoke directly to issues facing younger voters (for example, his pledge to abolish university tuition fees) and both Labour and Momentum, a pro-Corbyn organisation, mastered the art of effective social media campaigning. But his success was limited to converting more of the young to the Labour cause, rather than managing to increase turnouts. The so-called 'youthquake' of the 2017 election is now thought by some to have been a myth, as this BBC article suggests. 
From 2018, things began going downhill. He was panned for his response to the poisoning of the former Russian spy, Sergei Skripal, and his daughter Yulia. MPs on both sides of the House of Commons were critical of his apparent reluctance to condemn Russia for the use of a nerve agent on the streets of Salisbury. Theresa May resumed her poll lead, despite the slow implosion of her own premiership. 
By July 2019, Corbyn had managed to outlast two Tory prime ministers (the irony being that neither David Cameron nor Theresa May met their end at his hands, both falling victim to the Tory leader-slayer-in-chief: Europe). He could therefore be described as being 'present but not involved' in their downfall. This phrase, used by Corbyn to explain his involvement in a wreath-laying ceremony for men behind the organisation that carried out the Munich Olympic massacre of Israeli athletes, brings us onto the most controversial episode of his leadership: the antisemitism scandal. 
Sadly, antisemitism is found across the political spectrum. At the 2019 general election alone, candidates from all four main parties (Labour, the Conservatives, the Scottish National Party and the Liberal Democrats) were suspended following allegations of antisemitism. Nonetheless, the Labour Party, under Corbyn, responded inadequately to the issue, failing to stamp it out at the first opportunity. 
Labour MPs left the party in protest at its handling of the issue. One of their number, Luciana Berger (who is herself Jewish), said that the abuse she sustained made her 'physically ill.' The Equality and Human Rights Commission, established under Tony Blair's Labour government, is now investigating the party. And polling by Survation, carried out in 2018 for The Jewish Chronicle, found that nearly 40 per cent of British Jews said that they would 'seriously consider' leaving Britain if Corbyn became prime minister.  
Individuals can draw their own conclusions, based on the evidence, as to whether Jeremy Corbyn is himself anti-Semitic (just as they can on the allegations of Islamophobia, homophobia and sexism levelled at Boris Johnson). It is, however, an allegation which he denies, saying 'I have campaigned against racism all my life.' But, as Rebecca Long-Bailey, the Corbynite candidate in the leadership race, suggested in a recent television interview – Corbyn bears personal responsibility for the 'unacceptable' way Labour dealt with the issue. 
The row over antisemitism featured largely in the penultimate chapter of Corbyn's story: December's general election. This was a catastrophic defeat for the Labour Party, as is evident by the shell-shocked look on the face of John McDonnell, the former shadow chancellor, in the moments after the exit poll was revealed. 
Very much a Marmite politician – loved or loathed – Jeremy Corbyn is assured a place in the history books: not for becoming a prime minister of the United Kingdom, but for presiding over the Labour Party's worst electoral result since 1935. 
Sir Keir has a mighty task on his hands, but he has ample time until the next election, which is scheduled to be held in 2024, to turn his party's fortunes around. One of the giants of Labour's past, two-time prime minister Harold Wilson, is supposed to have said that 'a week is a long time in politics'. Four years must therefore be a lifetime. Sir Keir may well take great comfort from that. 
---
Check out some other Comment articles about the Labour Leadership Elections:
The Labour leadership race: How the Left is Treating the Symptoms Rather Than the Cause of Its Crisis