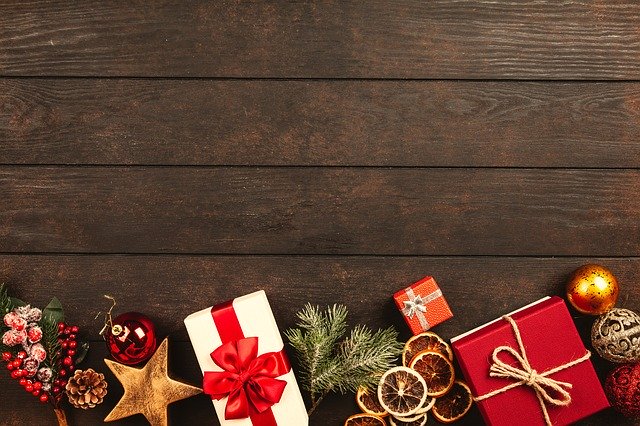 From museum prints to homemade fudge, Life&Style writers collate their favourite local & independent gift ideas
Editor's Picks- Frankie Rhodes
As we approach Christmas shopping season, the pandemic requires us to do one of two things: buy online, or buy local. But why not do both? It's important now more than ever to support our favourite Birmingham businesses and institutions, and many have made their online shops easily accessible (and affordable). I've focused on two of my favourite city spots: Birmingham Museum & Art Gallery, and the Ikon Gallery, collating my top picks of gifts available to buy online. Ranging from £3 to £40, arty books to allotment materials, and understated to elaborate, I hope that this guide will inspire you to stay close to home with your shopping (even when you can't leave your home).
Birmingham Museum & Art Gallery
This institution is not only a beautiful Renaissance-style building, but also offers a wealth of culture through world-renowned artwork. My top picks focus on gifts that celebrate Birmingham and its fascinating heritage, including its history of craftsmanship.
Art Post – £2.90 each
Sending Christmas cards can be a chore, but it doesn't have to be. Especially considering that many of us will be separated from certain family and friends this Christmas, BMAG has the perfect way to keep in touch, via art. This scheme allows you to post an arty card directly to the door of a loved one, adding a personalised message. You can choose from 8 stunning images on display at the Birmingham Museum, making a refreshing alternative to the typical Santa/Snowman card one might usually receive.
Bees Knees Tiny Bee Earrings – £42.00
If you're after something really special for somebody this Christmas, ditch the high street jewellery stores for these beautiful earrings by Birmingham designer Claire Troughton. Birmingham's historic Jewellery Quarter is home to some of the greatest craftsman that the United Kingdom has to offer, and these hand-made dainty design is sure not to disappoint.
Ikon Gallery
The Ikon Gallery is a contemporary art venue that hosts various exhibitions throughout the year, hosted within its neo-gothic former Board School building. Tier 3 restrictions mean that the gallery and its quirky café are currently closed, however these top picks are all available to buy online.
Greta and the Giants Book – £6.99
Meet everybody's favourite climate activist, starring in her very own picture-book. This tells the story of Nobel Peace Prize nominee Greta Thunberg, using the concept of a beautiful forest threatened by Giants, to explain the climate crisis to children. Perfect for little ones, or simply a picturesque present for a fellow environmentalist, each book also donates 3% of the cover price to Greenpeace.
Plant for Tomorrow Allotment set – £14.99
2021 should be the year of home-grown, local food and plants. Garden-lovers will be sure to enjoy this handy set, including garden twine, a wooden dibber, 4 seed markers and 4 seed envelopes, all kept within a compact tin. You could use this to inspire a loved one to take up a new hobby, or select this gift for a seasoned gardener to add to their collection.
Emily Webb
Independent businesses and small owned stores offer a shopping experience incredibly contrasting to that of a big corporation. As the owner of a small store, I can speak from experience that every sale made is an accomplishment and helps me to support myself, a great deal more than your 45p skirt helped PLT. There are so many small stores that deserve attention, and with all the benefits of avoiding these fashion conglomerates, economically, environmentally and morally, why not turn your attention to these well deserving sellers?
Handmade Jewellery by "just.emily" – from £15.00
Emily makes minimalistic and easily wearable jewellery, placing an emphasis on 'a simpler way of life'. Her store hosts a beautiful array of elegant earrings, necklaces and earrings. She packages them all beautifully and it is clear from browsing her page that she puts a great deal of time and love into her products. She offers a range of high quality, contemporary jewellery, priced between £15 – £48. Her cheaper pieces are perfect for a Secret Santa, with the pricier options are an ideal gift for any loved one you want to spoil!
Handmade Prints by "elise florence designs" – from £3.50
Elise offers a more alternative gift option, with beautifully printed tarot cards or ornate witchy prints. Everything from her store is undeniably high quality, and with over 1,000 sales on Etsy, her experience allows for proficient replies and guaranteed professionalism. Her 'Witchy Woodland Woman' print would be an incredible gift for anyone supernaturally-inclined or infatuated with witchery. Her products start at £3.50, meaning it is a perfect option if you want to do something nice for both your friend and wallet!
Personalised Beer Cooler – £18.87
Whenever I'm shopping for men, be it my dad, boyfriend or brother, it's an impossible task. This personalised black cooler bag is a perfect gift, especially for this upcoming summer of uncertainty. If the UK is still in lockdown, we could be sitting in the park with friends drinking. Regardless of the national uncertainties, there is always something dependable in Britain's drinking culture. This is great for sitting outside, in a pair of shorts, blasting music and enjoying a refreshing beer in celebration of 12C sun. At £18.87, it makes a perfect, practical present, guaranteed frequent usage.
Katie McDonagh
 Printed Weird Prints – from £3.00
The funky bright slogan prints from the local Birmingham based company Printed Weird are bound to put a smile on anyone's face this Christmas. My personal favourite is the pink, green, and blue block coloured 'Put Your Hoops In' wall print, which is only £3.00 for a high quality A6 size piece. There are options to go up to A0 size, therefore suitable for whatever budget you are working with. Additionally, Printed Weird also offers bundle deals, so more than one person's present can be covered, or perhaps a treat for yourself! The options of what to do with the prints are endless, use as a bookmark, frame it for your desk, or buy multiple designs to create an inspiring collage Florence Given (author of 'Women Don't Owe Your Pretty') would be proud of. You can find the print amongst hundreds of other unique items in the online shop.
Eve Darby
Homemade Fudge by Millie's Kitchen – from £3.50
If you are searching for a gift for friends or family with a sweet tooth, look no further than Millie's Kitchen Fudge. Lovingly homemade, Millie's fudge is available in a variety of tempting flavours, from white chocolate and raspberry to chocolate orange, cookies and cream and many more. Recently introduced for the festive period are a selection of classic Christmas flavours: gingerbread, milk chocolate with a touch of Irish cream and 'the grinch' – green in colour and deliciously white chocolate flavoured, there is something for everyone. With standard flavour tubs costing only £3.50, special Christmas tubs at £3.75, and beautifully assembled Christmas jars available for £4, they are perfect for gifting on a budget. You can order through the Millie's Kitchen Fudge Facebook or Instagram pages.
Personalised Digital Art and Canvases by Holly Rose Art – from £3
Having turned her hobby into a project, Holly can transform your favourite photos into lovely artwork, making wonderful, personalised presents for loved ones. A perfect secret-santa gift, digital line drawings are available from £3 and colour-block prints from £4. These pieces will be sent to you digitally meaning you can get the artwork printed or share it with your friends and family as much as you like. Hand-embroidered canvases are also available from £15, while painted canvases can be purchased from £20, both thoughtful gifts for family members. Prices vary depending on art style and the number of figures in the image, to view Holly's work and order your own, simply visit the Holly Rose Art Instagram page.
________________________________________________________________________________________________
Celebrate Christmas with Life&Style:
I'm Dreaming of…a Modest Christmas?
Christmas Jumpers and our Planet: Naughty not Nice
Redbrick's Winter Coat Guide 2020