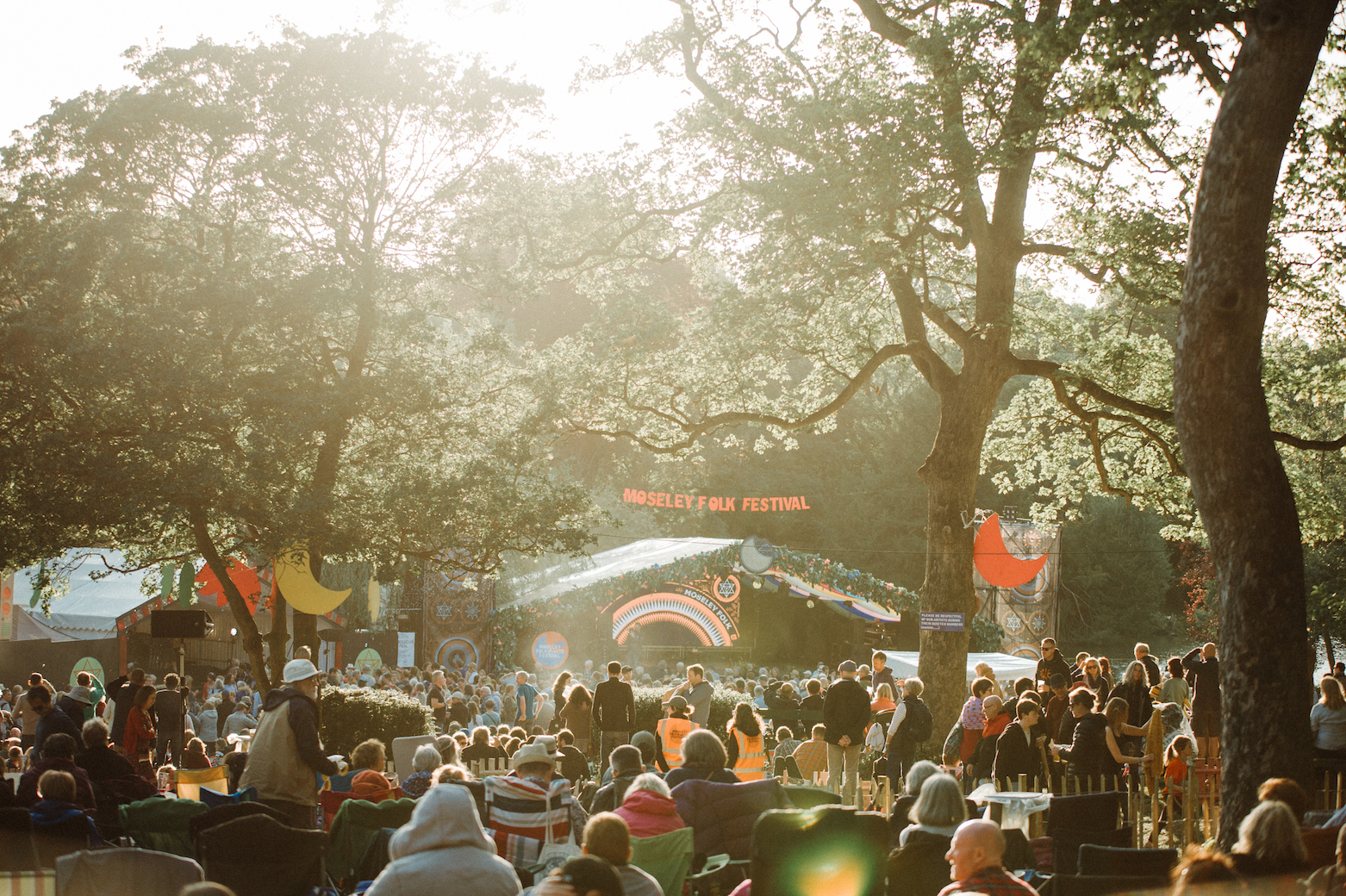 Life&Style Editor Frankie Rhodes previews this year's Moseley Folk & Arts Festival, describing it as an event not to be missed
Set in an idyllic 11-acre woodland just two miles away from the centre of Birmingham, Moseley Folk & Arts Festival is the hidden gem of the summer music scene. It runs from the 3rd to the 5th of September 2021, offering three days of unmissable performances.
In their own words, they aim to showcase 'unsigned acts right next to well established international artists' which makes for 'a really exciting bill.' This year's line-up is particularly spectacular, with headliners including Frank Turner, The Water Boys, Richard Hawley, and the recently announced Passenger. 
While Passenger was originally booked to appear in 2020, the pandemic disrupted his plans, but now the wait is over, as the singer-songwriter will close the Sunday night main stage. Since his 2007 debut album Wicked Man's Rest, Passenger has showcased his unique timbre and knack for musical storytelling, gaining rapid international success. This summer, fans will have the chance to hear his most recent album, Songs for the Drunk and Broken-Hearted, which combines acoustic melancholy vibes with upbeat folk. 
Frank Turner will headline the Saturday crowd, emerging from lockdown to continue his 20-year career, with over one million records sold. Fans can hear his fourth consecutive UK Top Three album, No Man's Land, released in 2019. This demonstrates his knack for insightful lyrics and guitar crescendos, which will no doubt make for an explosive live performance. 
What makes Moseley Folk & Arts Festival so unique is its eclectic mix of mainstream, upcoming and local artists. The Sunday line-up will also feature Jade Bird, AIM Independent Music Awards' International Breakthrough 2019 artist. Her powerful vocal tones and catchy guitar riffs make her an excellent asset to this year's festival. 
Local talent includes Staffordshire duo Chris Elliot and Caitlin Jones, who weave harmonies around engaging tracks with profound social messages. Upcoming Brummie artist Katherine Priddy will also provide hauntingly beautiful vocals and uplifting tunes.
Visitors can enjoy the musical atmosphere in a stunning setting, as the ground slopes down to a natural amphitheatre in front of a lake. The organisers promise a 'family friendly event with activities for all ages,' and folding chairs are even encouraged for more relaxed performances.
After months of social isolation, the reflective, calming community aspect of folk is the perfect means of bringing people together again. With an exciting, varied line-up and a magnificently preserved parkland setting, this event is not to be missed.
---
You Might Also Like
A Shoutout to Birmingham Bands
Single Review: Wolf Alice – Smile