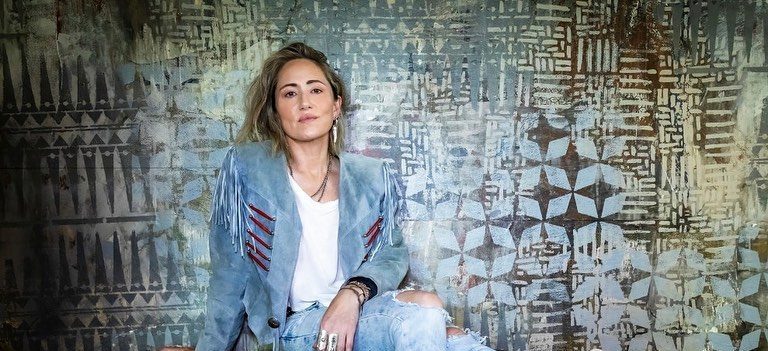 Music Critic Louisa Pickard reviews K T Tunstall's show at Symphony Hall and praises how it showed off the quality of her whole discography
For me, and many, KT Tunstall is a household name, best known for her huge hit 'Suddenly I See', (2004) as featured in numerous 00s chick-flick soundtracks. Nearly 20 years later, I had no idea that she was still releasing music and was intrigued as what her performance would be like. Set in the beautiful Symphony Hall, perhaps due to her older audience demographic, I anticipated that it would be a more formal concert. Her support act of Andy Burrows, former drummer for Razorlight, furthered this tone with a set that was enjoyable, yet left the audience unengaged. However, once KT bounded upon stage, I realised that I was in fact wrong about how the concert would unfold.
In a bright pink mini skirt and docs and bursting with energy, she greeted a suddenly raucous crowd and jumped straight into the opening track from NUT. As she later explained, this album was the third and final instalment of her late trilogy of releases, each focusing on a different aspect of soul, body and mind. Despite having not performed since before the pandemic and even suffering from hearing loss, this kick-started a concert packed with anecdotes and high energy renditions. This opening song was 'I Am The Pilot', full of her typical foot-stomping beats and lilting vocals. Having listened to the album in anticipation this was one of my favourite tracks and it was even better live. In all honestly, I had found much of the album to be disappointingly overproduced. Yet, in the context of a live band, the songs stripped away any excessive production and proved just why KT became popular in the first place.
Throughout the opening sequence of upbeat numbers, KT had the previously sleepy crowd up on their feet- no mean feat in a seated venue. She knew exactly how to work her audience, charming them with blunt jokes and personal anecdotes. Not afraid to pay homage to other artists such as Kylie Minogue, Britney Spears, she interwove snippets of songs by Cathy Dennis, who co-wrote on many of NUT's tracks, into her performance.
She later moved to an acoustic section of the set, intimately accompanied by her band who had an infectious dynamic as a trio. Blending three-part harmonies and soft percussion, in their colour coordinated outfits, they added an extra dimension to KT's performance where she would typically have performed with a loop pedal. She directly discussed this shift, joking about the expense of hiring musicians and her love of the band who she had long worked with. In playing her iconic 'Black Horse and a Cherry Tree', from which she originally found fame, the band members mimicked the loop pedal on their acoustic instruments, before seamlessly segueing to electronic halfway through.
Having played through the full album, as well as featuring several older singles, KT eventually returned for her encore teasing the audience with what her final song would be. My inner 00s chick-flick lover was eventually satisfied with her closing rendition of 'Suddenly I See', which for nostalgia purposes was my favourite moment of the set. However, some of her newer material proved to have been more enjoyable musically and the gig left me excited to listen to her discography in full and truly appreciate her iconic musical legacy.
---
Enjoyed this? You also might enjoy:
Album Review: Louis Tomlinson – Faith in the Future