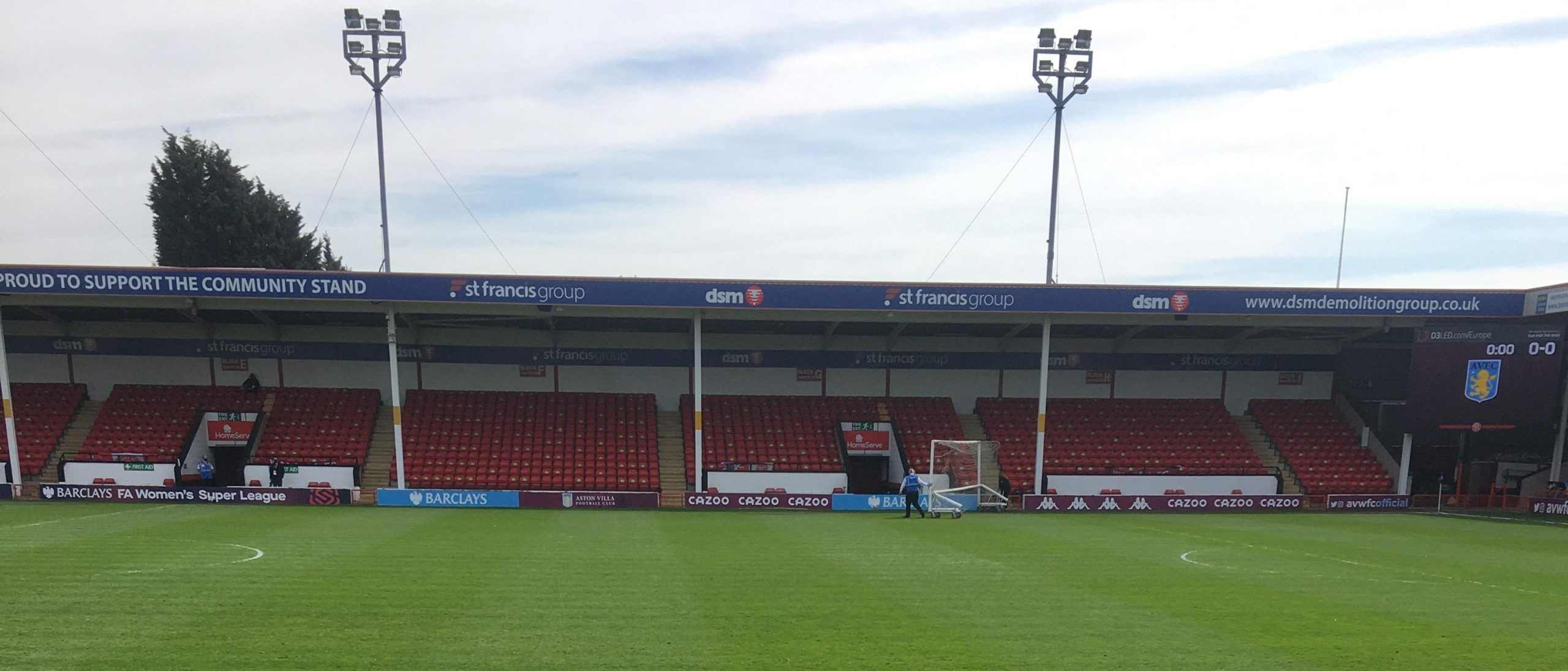 Gaming Editor Kyle Moffat reports on last Saturday's encounter between relegation-threatened Aston Villa and Bristol City Women
Bristol City scored late to deny Aston Villa victory in the Women's Super League (WSL) on the 24th April at the Banks's Stadium. The match was crucial, with both sides embroiled in an intense relegation battle. A win for either team would have been been monumental, swinging survival hopes in their favour. However, a draw means that the relegation battle remains exceptionally tight going into the final two weeks of the season.
The first half saw Aston Villa dominate throughout. An own goal in their favour provided the perfect start when Bristol City centre-back Meg Sargeant headed into her own net to make it 1-0 to the hosts after just three minutes. This was unfortunate for Bristol keeper Sophie Baggaley, who had made a good save to deny Villa striker Shania Hayles moments before.
Bristol were not without their own opportunities to score, the most notable being a 25 yard effort from striker Ebony Salmon. However, they did not take their chances and Villa managed to double their lead after 35 minutes.  Centre-back Natalie Haigh looped a header over Baggaley to give Villa a comfortable lead going into half time, or so they thought.
Much like the first half, Villa were the better team to begin with. They had more chances and were defending resolutely to keep Bristol two goals behind. However, they were unable to take their chances to put The Robins out of sight.
In the 72nd minute, Faye Bryson replaced Sargeant for Bristol, a substitution that proved the catalyst for an unexpected fight back. Just two minutes later – and with her first touch – Bryson beautifully volleyed into the top left corner to give Bristol hope. From here, the momentum changed, with the visitors pushing for an equaliser while Villa attempted to extend their lead once again. A nervy finish was at hand.
The clock was counting down, and Villa just needed to hold for the six minutes of added time. Unfortunately, this proved too difficult. In the 94th minute, Ella Mastrantonio – another second half substitute – stepped up to take a long-range free kick which went all the way in, catching several Villa defenders by surprise. This proved to be the final chance of the game and one which denied Villa a crucial three points.
There were some standout performances that deserve a mention from the game. At just 18-years-old, Freya Gregory did not look out of place for Villa. She offered much to her side in attack, setting up the opening goal, and was unfortunate not to pick up a goal or assist. Asmita Ale was also sublime for Villa at left back. She was confident going forward and in defence, and was happy to fill in if other players were out of position, making her an integral part of their game plan.
For Bristol City, both goal scorers (Bryson and Mastrantonio) made vital impacts off the bench. Bryson's presence was felt immediately, scoring with her first touch. She was also a key component of the Bristol defence. Mastrantonio was the creative influence Bristol needed on set-pieces, getting her reward in the final stages of the game.
A point is still significant as Villa and Bristol look to close the gap on fellow relegation contenders, but both sides would have certainly benefitted from a win. Bristol, who could not afford to lose, now have just two games left to gain the points necessary for survival. Meanwhile, the Villains have three games left and boast a much better goal difference than the Robins. This result leaves the two sides still propping up the table, both on 12 points, but Villa have a -32 goal difference as opposed to Bristol's -51. Birmingham City and West Ham Women sit just ahead of the two sides, both on 13 points.
---
Like this? Check out more from Redbrick Sport:
Match Report: Salford Sink Struggling Saddlers
UoB Rugby Study Finds New Method to Diagnose Concussion
Warwickshire Pull Off Sensational Chase against Nottinghamshire