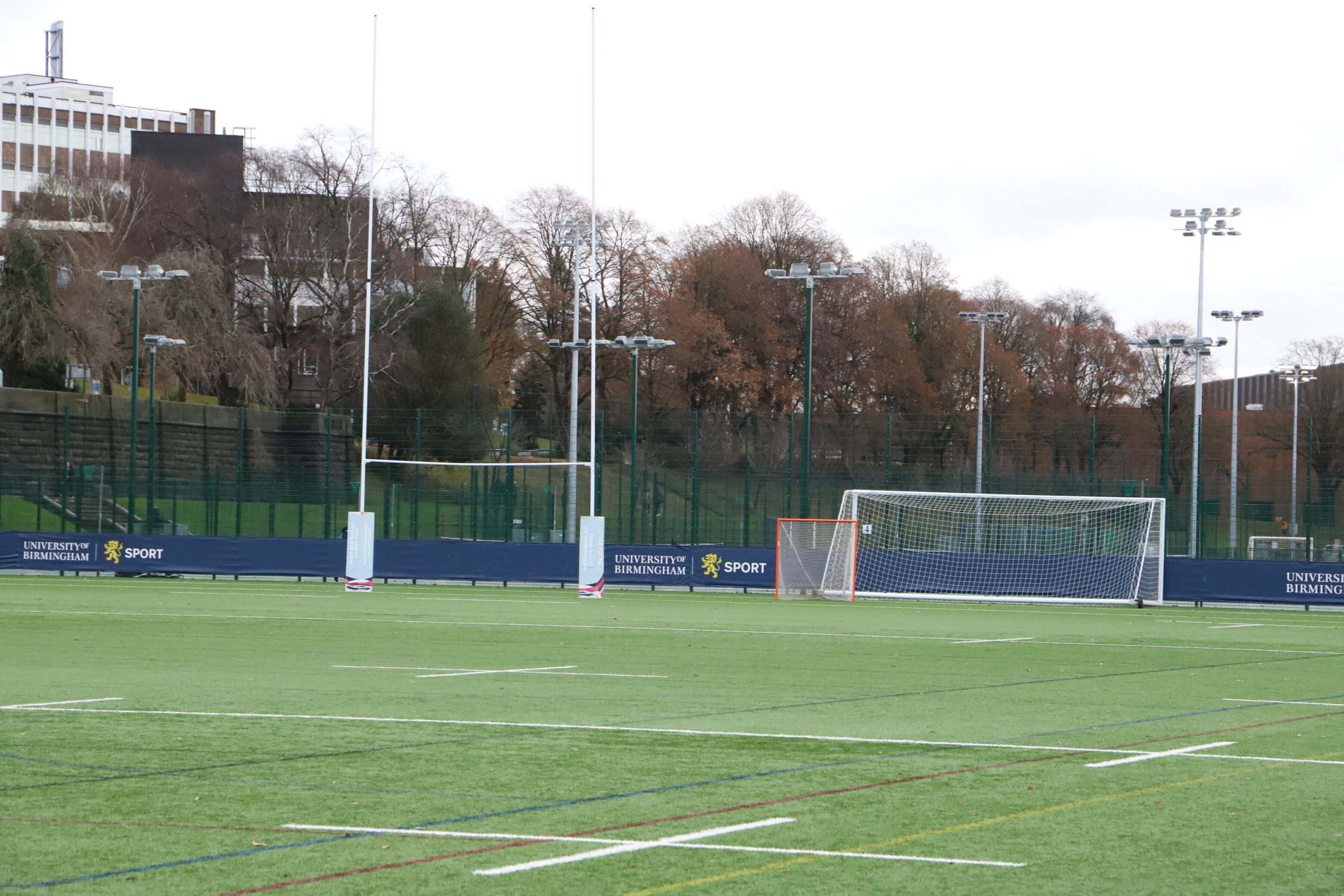 Sport Editor Jack Wooldridge speaks to Dr Valentina Di Pietro after she helped to lead UoB's study into using saliva to diagnose concussion in sport
The results of a study, led by the University of Birmingham (UoB), revealed last week that saliva has an accuracy of 94% as a biomarker (indicator) of concussion. The study, in partnership with the Rugby Football Union, Premiership Rugby and Marker Diagnostics, is the culmination of years of research into traumatic brain injuries at the university.
📰| A study of top-flight UK rugby players carried out collaboration with @englandrugby @premrugby and @markerhc has identified a game changing method of accurately diagnosing concussion using saliva. #gamechangingbirmingham pic.twitter.com/xOQFI6ZaUv

— UniBirmingham News (@news_ub) March 24, 2021
The study was borne out of the work carried out at The National Institute for Health Research's (NIHR) Surgical Reconstruction and Microbiology Research Centre (SRMC), the national hub for trauma research, which is based at the Queen Elizabeth Hospital in Edgbaston. Its Repetitive Concussion in Sport (ReCoS) programme began in 2015 under the supervision of UoB's Professor Antonio Belli and Dr Valentina Di Pietro.
'We started the ReCoS project not only looking at proteins and metabolites, but to identify new molecules and we started this research on microRNAs,' Dr Di Pietro told Redbrick Sport. MicroRNAs are molecules found in biofluids, such as the blood, saliva and urine. 'We determined the profile of microRNA differentially expresses in patients with brain injuries, with different severities, from mild to severe.' The team at UoB subsequently looked into saliva as a potential biomarker of concussion.
UoB then began a collaboration with the RFU and Marker Diagnostics on SCRUM (Study of Concussion in Rugby Union through MicroRNAs) in 2017. Saliva samples were collected across the 2017/18 and 2018/19 seasons from 1,028 Premiership and Championship rugby players. Players with confirmed or suspected concussion (156 in total) provided samples immediately following the injury, in addition to follow-up samples during the return-to-play protocol. This crucially allowed the researchers at UoB to 'follow the profile, and the trend of these molecules,' explained Dr Di Pietro. DNA sequencing technology was then used to test the samples, which confirmed that specific salivary biomarkers can be used to indicate if a player has a concussion. The study also discovered that the biomarkers indicate the body's response to this traumatic brain injury over time.
The samples were taken in conjunction with World Rugby's Head Injury Assessment (HIA) protocol, which already has an accuracy of 90% at diagnosing concussion. The saliva test will work alongside the HIA when the test is introduced in rugby. However, they will be more critical in non-elite sport where evaluation by a specialist clinician is not possible. 'Now we have an objective test so that the accuracy of the HIA can be translated to lower-level competitions and for any categories of sport that don't have the same categories of assessment,' said Dr Di Pietro. The test predicts an HIA result with an impressive 94% accuracy.
Marker Diagnostics are in the process of commercialising an over-the-counter test, although pitchside tests with instant results remain some years away. The test is carried out with a swab, which can be done at home, and athletes receive the results within 24 hours of being delivered to the laboratory. The ease of access and non-invasiveness of saliva also makes it more suitable for pitchside concussion assessments in the future.
Crucially, the tests will prevent the risk of missing concussion in individuals. 'If you know you had the concussion, there is nothing that you need to except rest. The problem is if you don't recognise [the concussion],' warns Di Pietro. Concussion can be difficult to diagnose as symptoms are not always visible or can be late in presenting. 'The problem of misdiagnosis is that the short-term consequences range from prolonged recovery to the risk of having more concussions which can also lead to potentially fatal effects, for example second impact syndrome.' Di Pietro also acknowledged that there is an 'established link' with neuro-degenerative diseases in the long-term. Bearing in mind the risks of missing concussion, it is no wonder the findings of the study are seen as 'game changing' by its chief investigator, Professor Belli.
The saliva test could be used in other sports and non-sporting settings, such as the military and health care, in the near future, but the test needs validation before then. 'We are still a little behind compared to the rugby,' said Dr Di Pietro. 'We are collaborating [with the Premier League and other sports] but we are not ready to give the results.' Similarly, further research is being carried out to determine whether the test works on women and children. 'So now it's the collection of samples from women, children and other sports to see if the profiling is exactly the same as what we have seen in rugby.' Whilst there is no guarantee the test works effectively in these other categories, there is now a clear methodology in place. 'The power is, at this point, we know how to proceed and identify our test,' Dr Di Pietro proclaimed.
This breakthrough is positive news at a time when concerns have been raised over concussion in sport, especially regarding the long-term consequences of head injuries. Retired rugby players with early onset dementia are planning to sue the RFU, World Rugby, and Welsh Rugby. 'They are aware of the problem and they are keen to solve it as soon as possible,' Di Pietro said of the RFU, who was one of the sponsors of the study. Concussion continues to be an issue in other sports too. Many ex-footballers, including six members of England's 1966 World Cup-winning side, have suffered, or are suffering from dementia. Recent studies commissioned by the FA and PFA have since uncovered disturbing links between football and neurodegenerative diseases.
These saliva tests, coupled with protocols, such as the HIA and concussion substitutes, should ensure that concussion injuries are accurately diagnosed and dealt with better than ever before. As research evolves, the health of sports players will be protected at both an elite and grassroots level.
---
Like this? Check out more from Redbrick Sport:
'I would never run outside by myself': Sexual Harassment and Sport at UoB
Champions League Quarter-Finals: Tie-by-Tie Analysis
Formula 1 Drivers' Championship Predictions (Part 2)