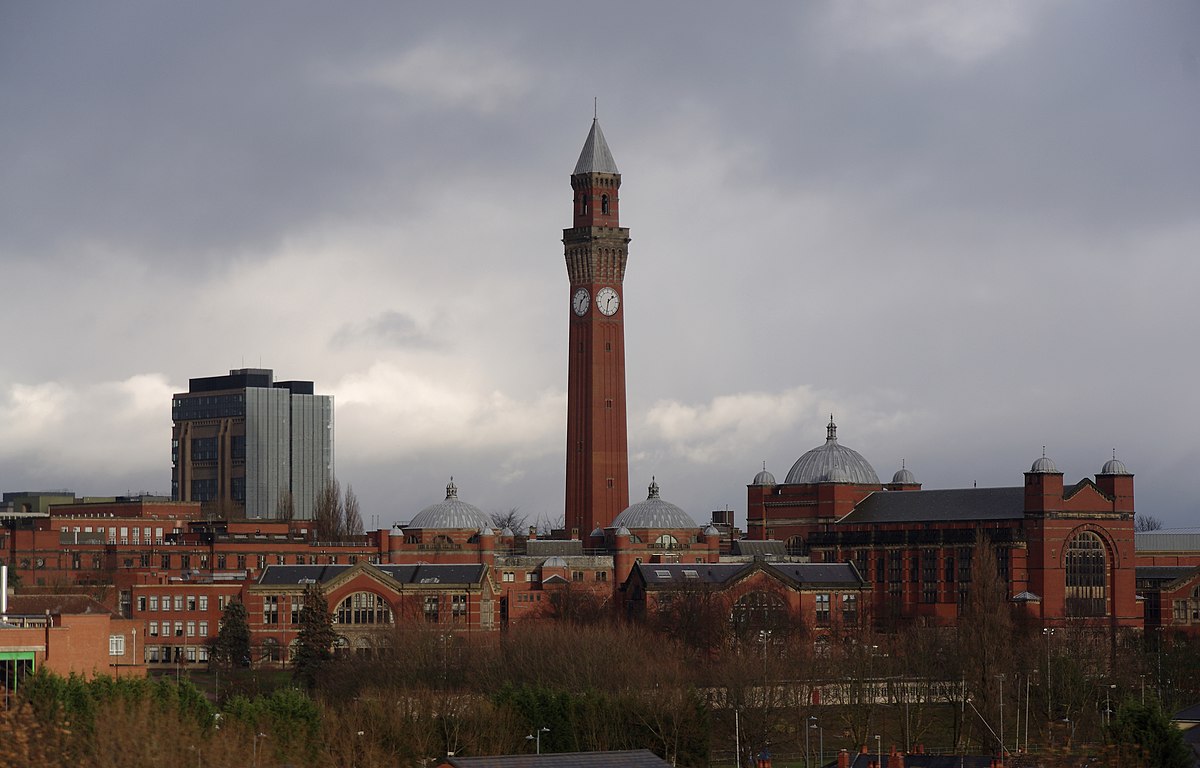 Sport Editor Kit Shepard speaks to female UoB students about their experiences of sexual harassment in sporting environments
Content Warning: This article contains references to sexual harassment, sexual abuse and the death of Sarah Everard.
'It's one of those things that doesn't surprise me. It's so common and you're so used to it, and that sounds awful because you shouldn't ever be used to those sort of things.'
The reaction of University of Birmingham (UoB) Cool Runnings coach Eleanor Rees to the death of Sarah Everard will be shared by women across campus. The tragedy, alongside the recent finding by The Guardian that 97% of women have been sexually harassed, has sparked a wave of women sharing their personal experiences of intimidation, abuse and vulnerability.
Many female UoB students have stories to tell; the breadth of their testimonies reinforcing how harassment is a serious problem in and around campus and can happen anywhere.
Sport, ever a reflection of society, follows this trend. For many UoB students, harassment while exercising, competing or spectating feels inevitable.
'Men feel they have the power in sport as it is so male-dominated,' Emily Marshall, a third-year Geography and Urban & Regional Planning student tells Redbrick. 'They think they can talk down or look down to women as they aren't used to seeing women in sport.'
Within UoB's Women's Fitness and Wellbeing Society, every committee member can recall being harassed in a sporting environment.
'Women are sexualised and objectified on the daily,' their president Francesca Bond tells Redbrick. 'Sport and exercise are not any exceptions to that.'
Bond's society focuses on making female UoB students feel safe and comfortable when exercising, so they are well aware of the challenges women can face. Harassment while running on the streets is an obvious area of concern for the group, as shown by their supplying of personal alarms, organising of self-defence classes and contribution to the Safe Exercise Initiative.
However, the experiences of Rees reveal that there is only so much women can do to prevent intimidation and attacks. 'There have been times when I've been running down the A5 and have lorries honk at me,' Rees says to Redbrick when recalling her experiences exercising back home.
While at university, Rees feels even less safe, insisting: 'I would never run outside by myself in Birmingham.' This would risk being subject to torrents of abuse without having a friend for support, meaning she would 'probably run home and burst into tears in front of my housemates.'
However, safety is not guaranteed when exercising in a public, well-lit, indoor space, as female experience at gyms reveals.
'In the gym there are a lot of small comments or micro-aggressions,' says Bond. 'Comments [from men] like 'wow that's heavy for a girl' or 'let me help you with that love' make women feel very unwelcome and like we are being constantly observed when in a sporting environment.
'Some committee girls said that they even avoid wearing certain colour leggings when running so they don't draw as much attention to themselves, which I think a lot of women can relate to.'
Women can also be victims of abuse when watching sport. Marshall, when reporting from cricket grounds, often feels an unnerving male presence. 'The connotations that come with a girl liking sport sometimes lead to harassment.' She believes. 'At grounds, I have been asked who I am with, where my boyfriend is and when I say I am on my own men can sometimes take that as a chance for them to sit with you.'
Working at stadiums poses the challenges of the journey home, often in fading light or the dark. For Marshall, leaving grounds can involve 'the fear of there being someone so close to you.'
What can be done to change this? The solution is clear for Bond. 'In a sporting environment, it's best for men to essentially avoid women unless completely necessary.
'So many women have unpleasant encounters with men or even maybe just one man in the gym. Women would feel much more comfortable to just be completely left alone and have their personal space respected.'
For Marshall, the introduction of women-only gyms and educating boys about how women feel in sports spaces would make a difference.
Rees echoes the importance of calling for changes to male behaviour. She advises men to run on the opposite side of the road when they approach a lone woman in the street. If this is not possible, they should make their presence known as soon as they can, and do so in a manner that will not cause a shock. Rees also believes men can help their female friends feel safer by simply offering to go for a run with them. Elsewhere, her society is actively promoting safety measures on their social media.
View this post on Instagram
Yet there is no quick fix to the problem. Rees is candidly sceptical that genuine change can ever occur, stating: 'even if men changed their behaviour, [fear] is still going to linger.' Just last week, Rees and a friend 'had three cars honk at us and one guy wolf-whistle at us' while out for a run in Birmingham. Despite recent events, it appears that levels of abuse and harassment are as unsettlingly high as ever.
After a year that has highlighted the value of sport and exercise in boosting wellbeing, taking steps to help women feel more comfortable in athletic environments is a matter of urgency. 'That fear is not going to go straight away,' Rees says. 'If we make it scarier for women to actually put themselves out there and go out and do exercise, then we're not helping them, and we're not supporting them.'
---
Like this? Check out more from Redbrick Sport:
Is Manchester City's Dominance a Problem for Football?
India Fight Back to Level T20 Series