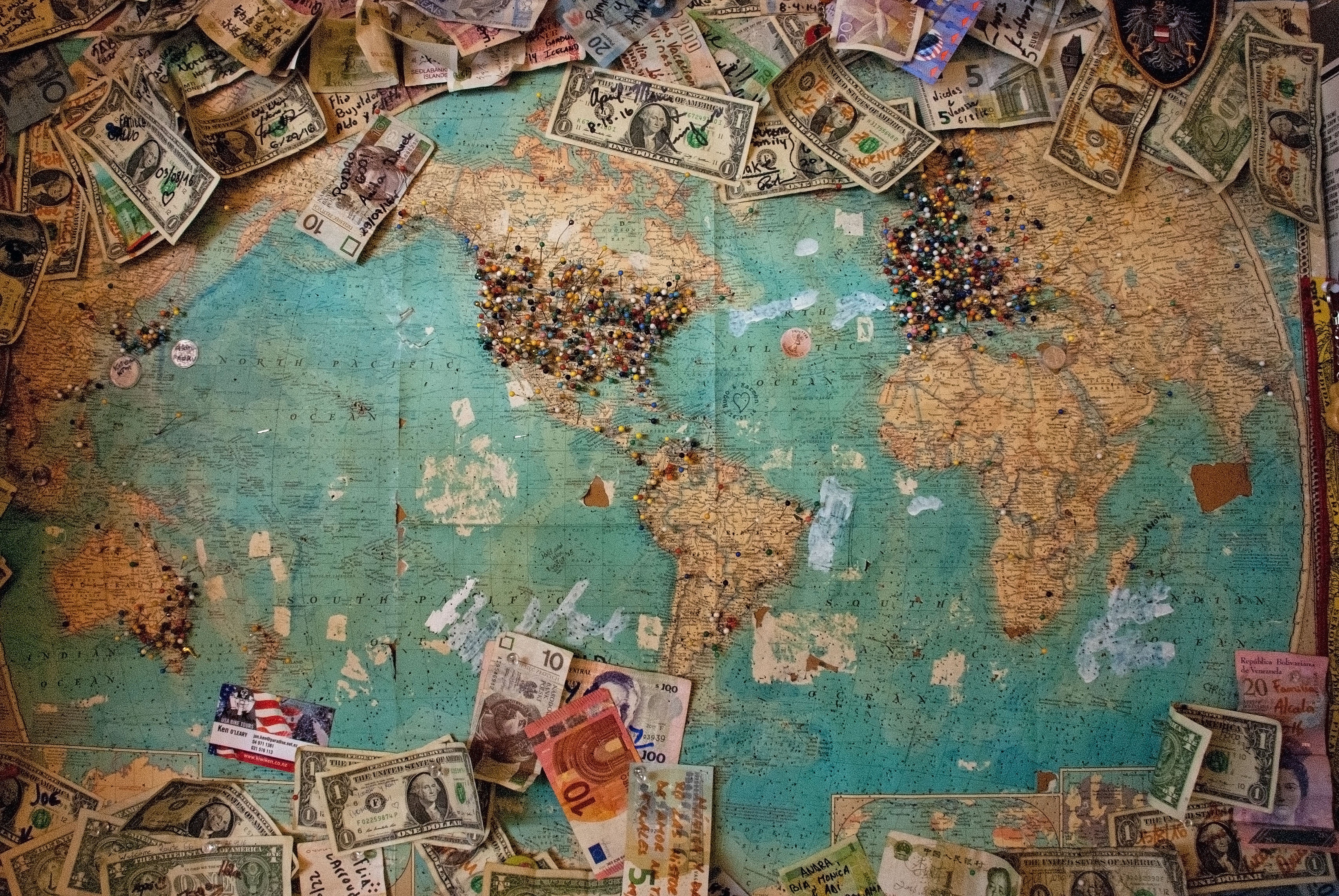 From North America to South New Zealand, Redbrick Editors share their favourite places in the world, and why you should visit them too
Banff 
Banff National Park quickly became one of my favourite places in the world because, even in April when the ski season was coming to a close and most of the winter activities had finished for the year, we were always kept busy in many of its awe-inspiring locations. In the quaint town of Banff itself you can find big brands alongside the work of local artists, whilst just outside you can take a gondola to the top of the mountains or explore the National Park itself, where I had the amazing opportunity to spot bears roaming around freely in the park.
From the eerie Banff Springs Hotel, which looked like it was taken straight from The Shining, to the incredible glacial turquoise waters of Lake Louise, each landmark felt they should have been provinces or even seperate countries, but they were all located astoundingly within this one national park. Banff is one of the most incredible places I have ever visited, and I have no doubt I will return in a different season to see what else it has to offer.
by Niamph Brennan
Iceland
Just a short flight from the UK, Iceland is perhaps best known for being cold and fairly desolate, but the quirky architecture of the capital, Reykjavik, the multitude of lava fields and the chance to witness the Northern Lights make the Nordic island definitely worth a visit. 
The typical tourist trail involves a dip in the hydrothermal Blue Lagoon, a spraying from the mighty Gullfoss waterfall and a trek around Thingvellir National Park, a place where – with nerve – you can jump across a chasm between the North American and Eurasian tectonic plates. 
However, the most magical places can be found when leaving the tourist buses behind. In 2013, taking a wrong turn led me past a beach formed entirely of black rocks and, to my surprise, Hodor riding a quad bike onto the Game of Thrones set.
If you're not fussed about getting a suntan, Iceland is certainly worth considering.
by Erin Santillo
Laos
Although by no means unpopular with travellers, Laos is still often missed with those exploring around South East Asia. Its location between Vietnam and Thailand provides an effortless journey between countries, especially if you are aiming to travel from Hanoi through to Chiang Mai. Smaller than its neighbours, Laos is no less impressive.
Not only does this country have a beautiful landscape to show off, with mountainous terrain that leaves you in awe, as well as impressive French colonial architecture – it has a laid-back atmosphere. This comes as a real breath of fresh air, in comparison to when travelling in parts of the more popular traveller destinations. Despite the relaxing nature of the country, there is still an abundance to do, including fun activities and great nightlife.
If you visit Vang Vieng, you must grab a canoe and cruise down the Mekong River, stopping for food at restaurants along the way, or for a quick caving expedition if you're brave enough. Luang Prabang is a must – find a spot on the Mount Phousi look out, and watch a sunset like you've never experienced before. Toward the south of the city is the famous Kuang Si waterfall where you can take a refreshing dip in the stunning blue water. Bizarrely, however, before you reach the waterfall you can walk through the bear sanctuary, home to some really cute and extremely large moon bears. Vientiane, the city's capital, is another well worth visit as it's home to some of the most stunning temples in South East Asia. Laos is everything a traveller could ask for, and it should not be overlooked by perspective backpackers. I promise, once you've been Laos will always hold a special place in your heart – it certainly does for me.
by Issy Campbell
Zadar
I'm rarely a fan of extended holidays, and would rather take 3 smaller weekend breaks than one week-long holiday. So when I say I could happily spend a fortnight in Zadar, one of many beautiful cities in Croatia, you can be certain it is one of the best holiday destinations in Europe. Croatia has boomed in popularity recently, due to a combination of good food, hot weather, and relatively low prices. I've stayed in a hotel in Croatia, but it was once I spent time in an AirBnB in Zadar that really fell in love with the city and country. Combining rolling hillsides with pristine ocean and a smattering of tiny sun-soaked islands, Zadar is the perfect place to run away to if university is getting too much.
The Sea Organ, an art installation which creates a harmony using the tide is a must-see, as well as the nearby Krka national park, whose waterfalls I saw on literally every person's Instagram feeds last summer.
by Alex Cirant-Taljaard
Grenada
Whenever anyone asks where I'm from, I normally boast of Grenada. It's a tiny country in the Caribbean towards South America with a smaller population and even smaller notoriety. Having visited frequently, it features my favourite view in the world. My mum was left a house on the side of a mountain, which overlooks about a third of the island, a lot of sea, the town Sauteurs and Carriacou in the distance. You can even see Sugarloaf, which is basically a small hill out at sea.
It's my favourite place in the world as it's practically untouched by the outside world. To really understand the Caribbean, you need to sit out on a porch playing cards for a couple hours, watching the sun set and listening to the crickets chirp as the island goes from a vibrant green to dark hue illuminated by the stars and streetlamps. I must add however, the rum is pretty good too.
by Imogen Mellor
Tilburg
Tilburg is not the most attractive place in the Netherlands. Nor is it anywhere near the best holiday destination. There's not all that much to do, apart from a huge street carnival that comes to the city every July. I came to Tilburg, unknowingly, in the midst of the Kermis last summer – in reality, although it attracts hundreds of thousands each year, it's little more than a glorification of what you can find in any English park across our own summers.
Nonetheless, I spent six weeks living in Tilburg and fell completely in love. I worked night shifts in the bar of the city's only hostel and became friends with the other people working there, who came from all over the world. We had bikes and rode out to the puishaven on sunny days. We made art in the hostel car park. We triangulated the perfect route from our home to the local toastie shop (Toasty Business) and back via the nearest koffeeshop. In true Dutch-tourist fashion, I ate truffles for the first time. I bought a guitar from a thrift store and painted it. Every night my friend and I would smoke and write albums. Tilburg is not a thriving tourist destination. It's a terrible place for a holiday. But as a place to live, even for six weeks, I couldn't have asked for more.
by Thom Dent
Athens
A short way inland from the ethereal coastlines of the Saronic Gulf, stands the city of Athens. Most of us have learnt of Athens' past, but nothing can prepare you for how present it remains. The Acropolis shines above the city and, in the centre, relics of the ancient city burst into the modern world every few streets. This is impressive and there really is no experience on Earth like standing on the Acropolis. Yet the spirit of this first of democracies, however, doesn't reside in these ruins but rather in the energy of the modern city. You can find today's Athenian orators and philosophers in Exarchia, the anarchist quarter, where intellectuals and socialists adorn the streets with graffiti, placards, and public debate – or, having a chat over a frappé with any of the locals, you'll see why this city was the first to share power among the people.
by John Wimperis
Vietnam
Not exactly off the beaten track, but Vietnam is a must-visit for anyone travelling in SouthEast Asia. What made Vietnam so special for me was the fact that it had absolutely everything – vibrant bustling cities, breath taking scenery, incredible food – what more could you want?
Hanoi and Ho Chi Minh City bookend the country, where you can sit on the side of the road drinking coffee with sticky rice, watching utter chaos unfold on the roads in front of you. Be careful when crossing the road, as there are no rules on the Vietnamese streets. Mopeds, cars, bikes and people swerve inbetween one another, with constant horn-honking blaring in your ears.
Hoi An sits halfway up the country, where the Ancient Town offers laid-back colonial French vibes. Explore the night markets where bright coloured lanterns will illuminate your path, and you can get a suit tailored for next to nothing. Head to the beach to relax in the sun, while swimming in sea water that is as warm as a bath.
The scenic Halong Bay is at the north end of the country – spend a couple of days on a boat sailing around the thousands of limestone karsts. Explore the hidden caves along the way, and sail around the floating villages where civilians live entirely on water.
Every corner of Vietnam is rich in culture and history, which is everything I look for when travelling. Taking a cooking class in a must in Vietnam, where a fusion of Asian flavours combine to make unique dishes. The north of Vietnam can get suprisingly cold in the winter, so be prepared with a few extra layers that you wouldn't otherwise need in South East Asia. That being said, temperatures rarely fall below fifteen degrees, which still feels warm in comparison to the UK. I must warn though – Vietnam is loud, chaotic and crazy. Expect to leave with a headache – but a camera full of photos and a love for Vietnam that will make you desperate to return.
by Evangeline Hunt
New Zealand South Island
It's not the 'sexy' part of New Zealand. I understand. The capital and largest cities both reside north of the Cook Strait, as well as tourist hotspots like Hobbiton. But I find a beauty in the south that is underappreciated. My family hails from the tiny student city of Dunedin, home of the world's steepest street that my dad claims he used to walk up for school. Go west from there for Queenstown and Lake Wakatipu, continue to the stunning Te Anau and its glowworm caves, as well as Fiordland national park, home of the world's most amazing glacial valleys. Get on a ferry to the south and visit the almost uninhabited Stewart Island, housing just 400 people and a whole bunch of kiwi birds. I could talk for days about my favourite place in the world. If you get the chance, pick up a backpack and give it a shot.
by James Law
Dubai
Dubai's perfect year-round weather and stunning architecture is what makes it one of my favourite places in the world. I've been fortunate enough to visit on multiple occasions, but somehow always in late August when the temperature reaches up to 45 degrees. 
The heat gives you the perfect excuse to lounge around and enjoy doing nothing on the idyllic beaches. Or, if you're looking to escape the heat, the Dubai Mall is the second-largest mall in the world and home to 1,200 shops, the ideal place to spend a day hiding from the sun. A must-do while you're in the country is visit the Burj Khalifa, the tallest building in the world. 
The architecture is unlike anything else, and the views from the 148th floor are unrivalled. Dubai is unlike any other place I've visited in the world. It literally encompasses the word 'extra' and that's exactly why I love it.
by Sorcha Hornett
Sorrento
Boasting cities like Venice and Rome, Italy is an obvious choice for many travellers. And, whilst the northern cities are nice, if you venture slightly further south in the country, you will come across a little town called Sorrento, which happens to be one of the most beautiful places I have ever been and by far my favourite place in the world.
Its location on the Amalfi Coast features some of the most spectacular views; the Sorrentine Peninsula, in particular, has unbelievable panoramic views over the bay of Naples, Moutn Vesuvius and the Isle of Capri. Summer is the perfect time to fuly experiemce all that Sorrento has to offer, so make sure you grab a gelato and head down to one of the many beaches that line the town's surroundings. Fresh fruit is grown locally in the hot climate of the summer season; however Sorrento is most  famously known for its lemons – of which it has an abundance. A variety of small antique shops line the narrow streets, offering fresh lemon biscuits, more limoncello than you could ever imagine and even lemon chocolate (try it before you judge)!
It is also a short ride away from Pompeii, where you can discover the ancient city as it was before Mount Vesuvius wiped out the population – it's definitely worth a visit if you're a history lover!  Situated on the coast, the seafood here is always fresh and unbelievably tasty; the prawns are the biggest I have ever seen! With a tranquillity that is sure to calm even the most anxious of travellers and an obsession with lemons that is unparalleled, what more could you really want from a holiday destination?
by Laura Botia