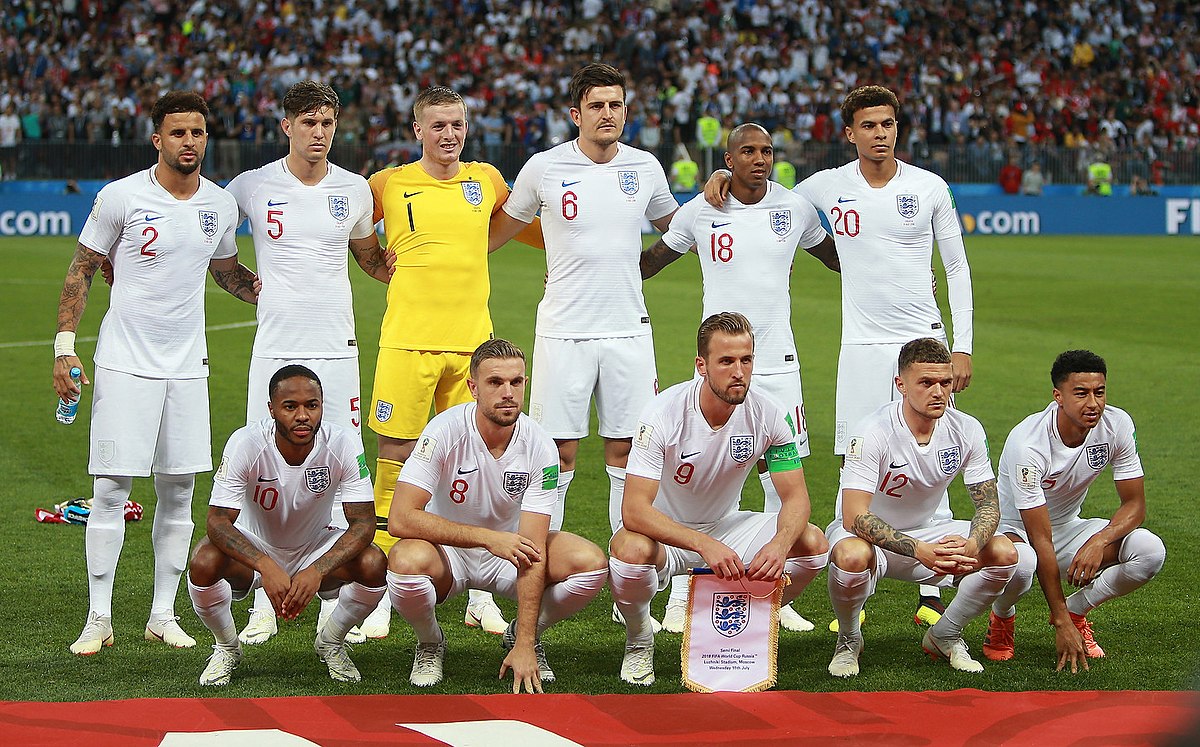 Sport writer Jake Davies reviews the latest rounds of matches in the UEFA Nations League, as dull, drab affairs dominate international football once again
Just a few weeks into a thrilling new Premier League season, a two-week international break was the last thing football fans needed as coronavirus lockdowns tighten nationwide. I previously speculated that the Nations League could be a breath of fresh air and a way of uniting a house-bound country behind the Three Lions as winter nights draw in.
After matchdays three and four, however, it seems that internationals are returning to their old format of frustratingly defensive playstyles with few goals to garner excitement. In the midst of this low-scoring round of games, the home nations experienced contrasting fortunes, with England and Northern Ireland suffering defeat, whilst Wales and Scotland continued to gain points in their respective groups.
For the Three Lions, a number of missing players and squad rotation resulted in two very different performances against Belgium and then Denmark. In the Belgium game, a youthful English side dug deep to overcome the top-ranked side in the world with a 2-1 victory in a fiercely contested match. Penalties from Marcus Rashford and Romelu Lukaku saw the match locked at 1-1 after the first half, before a Mason Mount shot, which took a huge deflection, edged England in front after the break. It was a spirited performance, but one which could have been much improved had manager Gareth Southgate played new additions Conor Coady and Jack Grealish, who were both excellent in the friendly 3-0 win over Wales last week.
For the following match against Denmark on Wednesday night, Southgate started Wolves captain Coady but again refused to play Aston Villa star player Grealish, whose creativity and willingness to run at defenders was exactly what England lacked as they succumbed to a 1-0 defeat on matchday four. The England boss' reluctance to play the Villa skipper, despite his top form recently, is worrying heading into the final two matches of the group stage.
Grealish, as well as the likes of Jadon Sancho and Phil Foden, are important young players that the Three Lions will rely upon if they hope to reach the Nations League finals for the second campaign in a row. As it stands, Belgium sit top of League A Group 2 with nine points, whilst Denmark and England both have seven points so far. Denmark are currently ahead of England on goal difference, but with the scores so tight it is all to play for going into the last round of games next month.
Elsewhere, Scotland continued their impressive form with two 1-0 victories over Slovakia and Czech Republic. Steve Clarke's side are now eight games unbeaten, which is their best run in 32 years, and are four points clear at the top of League B Group 2. The Scottish national team are going to need to maintain this form going into their next big fixture – their Euro 2020 playoff against Serbia on 12th November.
Fellow Euro 2020 hopefuls Northern Ireland, by contrast, suffered two Nations League defeats during the international break. Succumbing 1-0 to both Austria and Norway, Ian Baraclough's men continued their miserable form in this competition, having only picked up one point in eight matches. Nevertheless, the Green and White army's primary focus remains the Euro 2020 playoffs after a nail-biting victory on penalties against Bosnia and Herzegovina last week. After a huge effort in Sarajevo, all their attention will be on their encounter with Slovakia next month, with the winner of that game booking their place in Euro 2020 finals. Northern Ireland's position at the bottom of Nations League B Group 1, with just a solitary point, is far from their most pressing concern.
Ryan Giggs' Wales, who had to pick themselves up after a 3-0 friendly loss against England last week, experienced mixed fortunes in their two fixtures. A dull, goalless draw against Republic of Ireland on Sunday was a non-event, but a much depleted Welsh side picked themselves up to edge past Bulgaria 1-0 a few days later and help them keep their position at the top of League B Group 4. Substitute Jonny Williams came on late to snatch the winner and prove that even without star players Gareth Bale and Aaron Ramsey, Wales can still hold their own.
Elsewhere in the competition, 21 draws were played out, 11 of these being drab 0-0 affairs, as the coronavirus pandemic had a profound effect on national squads and a lack of any media excitement or fans in stadiums resulted in one of the most uneventful international breaks in recent memory. Germany's 3-3 draw against Switzerland was one of the few highlights, as was Spain's shock 1-0 defeat to Ukraine, but aside from these few headlines there was little else to excite, as football returns to the far more entertaining domestic game.
England have much to develop then after a strange pair of performances, and hopefully Southgate will place more faith in his in-form players, such as Coady, Grealish, and Danny Ings, rather than the more experienced squad staples. With England looking to secure their place in back-to-back Nations League finals and both Scotland and Wales eyeing up promotion to League A, hopefully the final round of the group stage in November will bring the goals, drama, and action that international football fans continue to crave.
---
Like this? Check out more from Redbrick Sport:
Match Report: Birmingham Tigers UoB 3-5 Norton Canes
Devon's Hattrick Hero: The Rise of Ollie Watkins