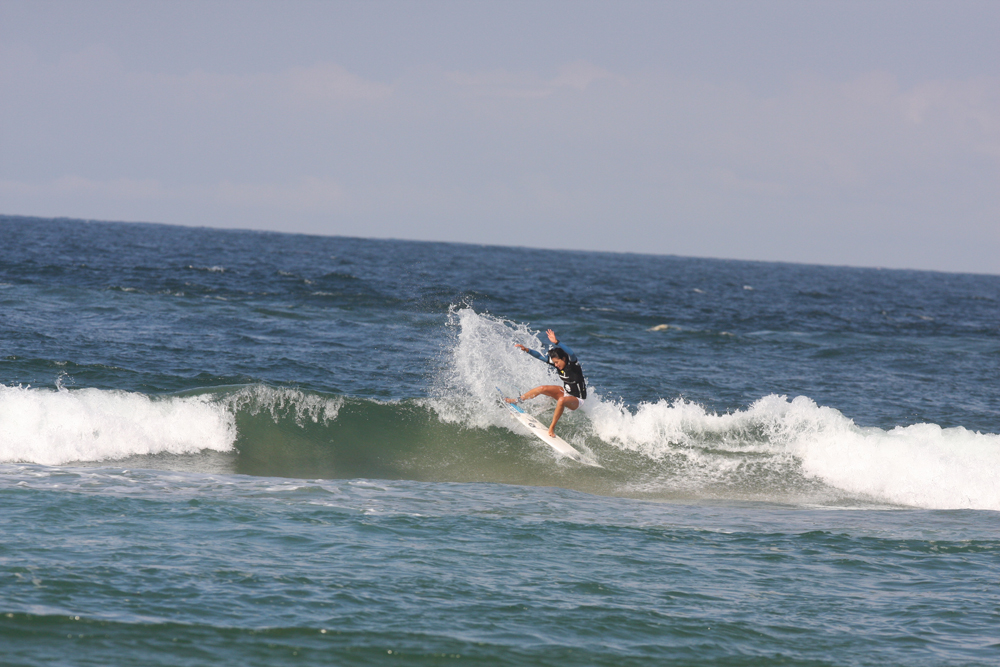 Sport Editor Oscar Frost shines a spotlight on surfing after the event is included in the Tokyo Olympics for the first time ever.
Tsurigasaki beach is hosting one of the most exciting new sports to be added to the Olympic schedule this year: surfing. Far from the stereotypical laid-back 'surfer-dude,' the forty best surfers in the world are in Tokyo to prove their skills, and ultimately to show that surfing deserves to be placed amongst the most entertaining sports in the schedule.
The first two rounds will see groups of four or five surfers vie for a place in the main rounds, with the top two from each group automatically advancing. The remaining surfers from the first round will then take part in the second round, giving them another chance to go through. The third round then takes a head-to-head format with just two surfers battling it out on the waves. This head-to-head format is carried through into the quarter and semi-finals, before the gold medal match will pit the two best surfers against each other.
A five-person judging panel will score the surfers on a scale of one to ten, with the highest and lowest scores then discarded to give an average score for the wave. The scores depend on five main categories: difficulty, innovation, variety of manoeuvres, combination of manoeuvres and 'speed, power and flow.'
In the past, the USA and Australia have bred the cream of the crop when it comes to professional surfing. John John Florence, hailing from Hawaii, is a two-time world champion in the sport, but the knee injury he suffered in May this year could open up the field to some new contenders in the men's category. One of these contenders is the reigning world champion, Italo Ferreira, whose arial manoeuvres are spellbinding to watch.
Carissa Moore is also looking to bring home a gold medal for the USA in the women's category. She achieved her fourth world title in Hawaii, but will be challenged by Australia's Stephanie Gilmore, who is a seven-time world champion in the event.
Sadly, Team GB were not able to send any surfers to Tokyo to compete in the games following sub-par results in the ISA World Surfing Games. Despite the lack of British representation, surfing will be a fantastic sport to watch for casual fans and experts alike.
The competition takes place on four consecutive days, from the 25th to the 28th July. The gold and bronze medal matches will begin at midnight on Wednesday. As surfing relies on the natural waves in Tsurigasaki, more time has been allowed (until the 1st August) to complete the competition if required.
---
Like this? Check out more from Redbrick Sport:
Naomi Osaka and Mental Health in Sport
Nine Likely Winners at the Olympic Games