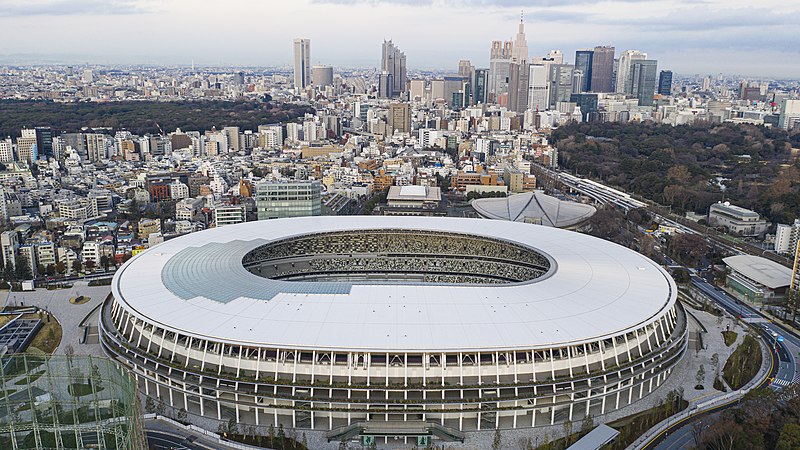 Sports writer Will Rogers sets out his picks for the most dominant individuals and teams to look out for at the Tokyo Olympic games
If the last eighteen months have taught us anything, it is that there are no certainties. Whilst neither Leonidas of Rhodes nor Pierre de Coubertin may recognise the 2021 Tokyo Olympic Games, the world's greatest athletes will bear down on the Japanese capital to claim the greatest prize in all of sports. With the retirement of Usain Bolt and Michael Phelps following the Rio Games, there are plenty of opportunities for new stars to emerge, even if there won't be any fans to witness it. Whilst injury, COVID or simply the pressure can get to anyone, here are nine teams or athletes that you can almost guarantee will be claiming the gold in Tokyo.
USA: men's and women's basketball
American dominance in Olympic basketball is well documented, with the Argentine men in 2004 being the only existing country to ever beat the Americans to either title. Whilst the 2021 men's team may not contain stars like Lebron James or Steph Curry, the team are still the overwhelming favourites for gold. Despite both the men's and women's teams losing pre-tournament friendlies to Australia, the likes of Kevin Durant and Damian Lillard should be able to lead the team to victory. The women's team is even more dominant than the men's, having won the last six titles and, led by Sue Bird and Diana Taurasi, will be a safe bet for gold.
Adam Peaty: 100m breaststroke
When it comes to the complete domination of an event, there is an argument that Adam Peaty is Great Britain's greatest ever Olympian, having swam the twenty fastest times over the distance in history. In fact, no other man has ever swum within a second of his world record time, meaning he will surely defend his title in Tokyo. It is a shame that the Olympics don't include a 50m breaststroke event because the fans really deserve to see more of Adam Peaty.
Caeleb Dressel: 100m butterfly
The heir apparent to Michael Phelps will surely become a household name following the games, having won thirteen gold medals at the last two world championships. He also broke Phelps' world record in 2019, which had stood since 2009, and should be favourite to win gold in numerous events. The only potential challenger could by 200m world record holder Kristof Milak who has been continually improving and won't want to turn into the Laszlo Cseh of another classic Hungarian-American swimming rivalry.
Simone Biles: individual all around
For an athlete to be considered the greatest ever at the age of twenty-four shows the influence that Biles has had over the world of gymnastics. The four-foot-eight pocket rocket hasn't lost an all-around competition since 2013 and the gap between her and the rest of the field only seems to be widening. Anything can happen in gymnastics, especially on the beam, but it seems inevitable that Biles will win several golds this summer.
Novak Djokovic: men's singles
Out of all of these phenomenal athletes it may be the great Serb who has the most difficult path to Olympic glory, with a host of young talent trying to deny him the only major accolade missing from his collection. With Federer and Nadal absent, it will be the young guns fighting to deny Djokovic his golden slam, an unprecedented achievement for a male tennis player.
Teddy Riner: over-100kg Judo
The six-foot-eight, 300-pound, two-time defending champion has only lost once in the last eleven years. Need I say more? The man has only lost nine times in his fourteen-year professional career and once went unbeaten in 154 bouts, showing his domination of the premier division in the sport. No one should bet against him furthering his legacy as the greatest judoka of all time.
China: men's table tennis
The Chinese men's team consists of the singles world number one, two and three, with no other country's team including three players inside the world's top fifteen. China have won this competition every time that it has been included and have won twenty-eight out of the thirty-two all-time table tennis gold medals. Out of all of these amazing teams and athletes, this is the one on which I am the most certain.
Yulimar Rojas: women's triple jump
With the absence of Usain Bolt and Mo Farah, athletics is crying out for a new global star and, although this is unlikely to be a Venezuelan triple jumper, Rojas has dominated her event this year. Rojas is also a world-class high jumper and triple jumper and has jumped almost 50cm more than any other athlete this year in the triple jump, demonstrating her almost certainty for gold.
---
Like this? Check out more from Redbrick Sport:
The Team of the Tournament from the European Championships