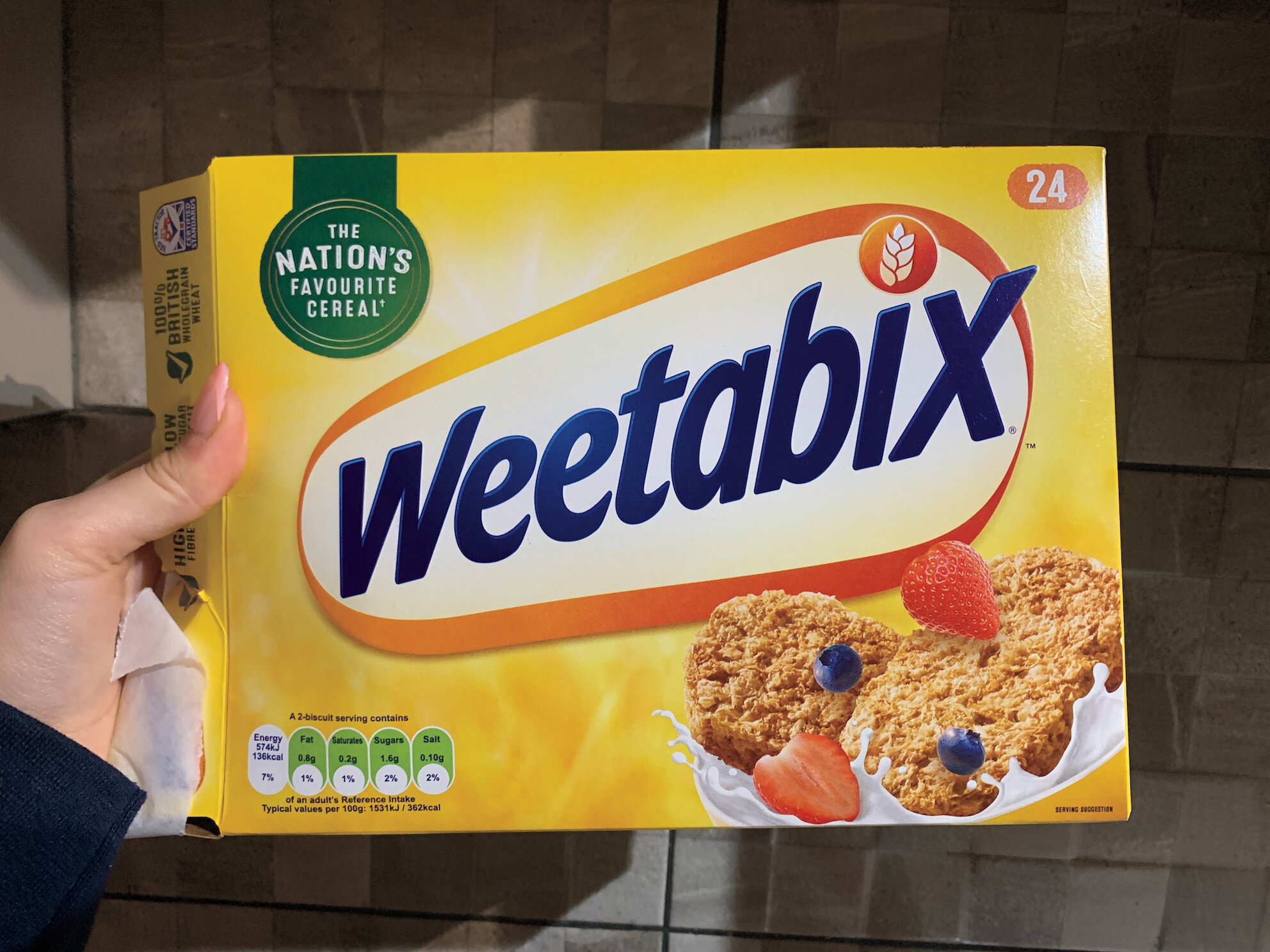 Food&Drink Editor Chloe Hyde shares the recipe for TikTok's exciting new breakfast alternative: Overnight Cheesecake Weetabix
It should be no surprise to anybody by now that TikTok is an unstoppable power when it comes to viral food trends. So much so that there is even a TikTok food trend recipe book on the shelves. In the past, we have seen 'Whipped Coffee,' 'Vodka Rigatoni,' Emily Mariko's 'Salmon Rice Bowl' and numerous other fads – although I do personally admit that 'Baked Feta Pasta' is a common weeknight meal in my household. The latest trend is a breakfast recipe, 'Overnight Weetabix' which is apparently meant to taste like cheesecake. This recipe in particular, created by @clean_eats on TikTok, makes a delicious Cookies and Cream inspired breakfast. This recipe is reminiscent of creations such as 'Baked Oats,' which can be adapted to taste like a healthier version of a cake you can devour. It is so easy to grow tiresome of the same breakfast every morning, so this may be a solution if you are into Weetabix and cheesecake alike. Thankfully, this meal is also packed with protein, helping to keep you full for a busy day ahead. 
Ingredients:
Bottom Layer: 
2 Weetabix 

125ml Milk of your choice 

1 tbsp Sugar/Sweetener 

5g Cocoa Powder 
Middle Layer:
160g Thick Vanilla Yoghurt (Greek Yoghurt also works)

15g Protein Powder (optional)

1 Oreo, crushed
Top Layer:
10g White Chocolate

1 tbsp Milk of your choice

1-2 Crushed Oreos 
Method:
1. Crush the Weetabix into a rectangular container, and mix together with the milk, sugar and cocoa powder. Flatten the mixture evenly to create the bottom layer. 
2. In a separate bowl, combine the yoghurt, protein powder and crushed Oreo together. Then, spread above the Weetabix layer so it is all covered fairly. 
3. Melt the white chocolate, then add your milk to thin it out, making it more spreadable. Layer this on top of the yoghurt mixture until it is completely covered. 
4. Sprinkle the Oreo and any other toppings you may want to add on top.
5. Refrigerate overnight until everything is set and enjoy!
---
Wanting to try out more recipes? Check out this recipes from other writers: