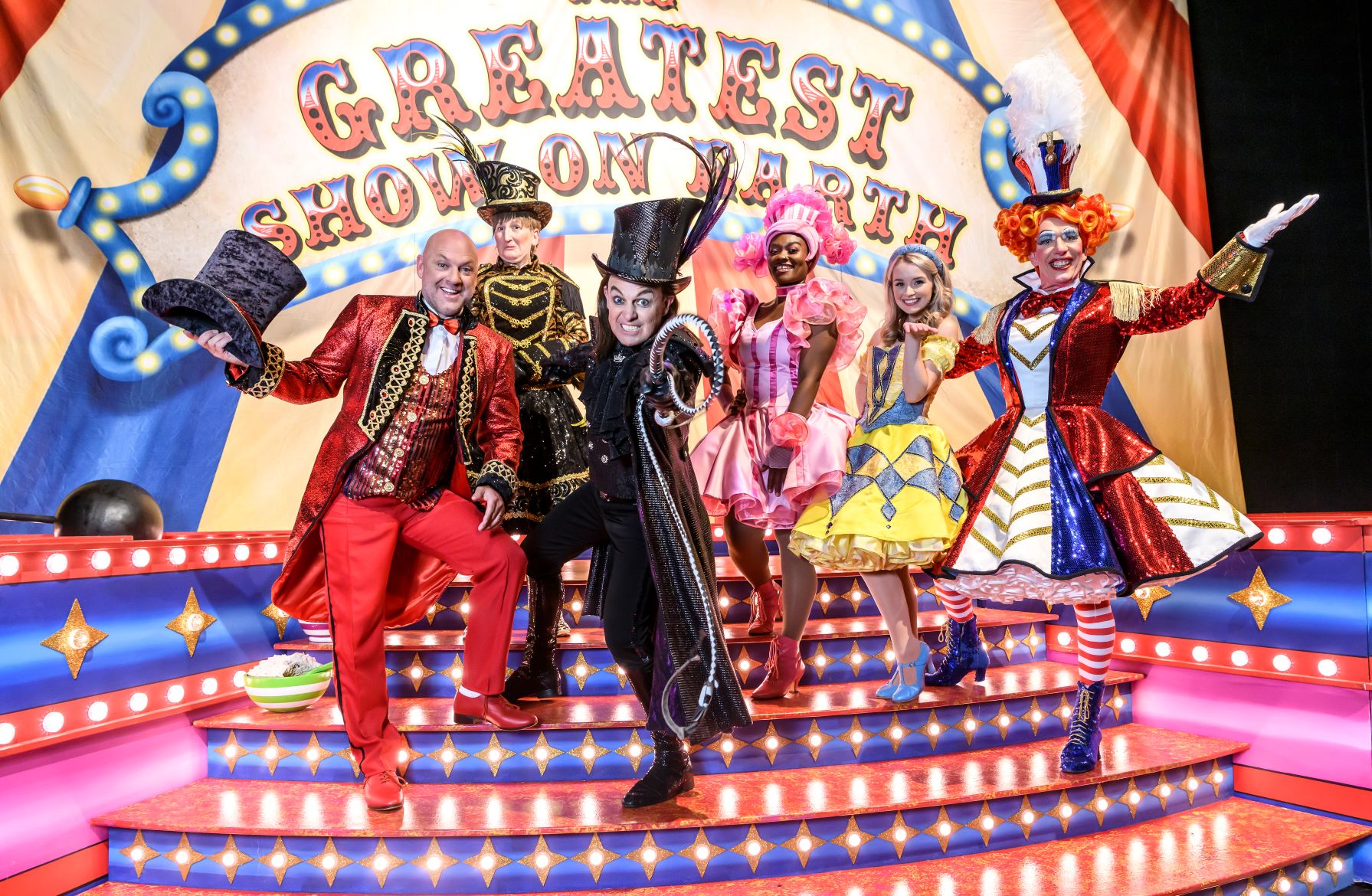 Print Editor Kitty Grant celebrates the classic British Christmas tradition of the panto, revelling in the flamboyant fun of the Hippodrome's production of Goldilocks and the Three Bears.
As a child, going to the panto on Christmas Eve was a yearly tradition, but I have not been for almost ten years now. The Hippodrome's production of Goldilocks and the Three Bears was a great re-entry to one of Britain's greatest cultural landmarks…oh no it isn't…oh yes it is!
Admittedly, Goldilocks is not one of the stories that shows up on the yearly roster of pantos across the country, so I was not quite sure what to expect. Despite sharing a name with the fairytale we all know, the Hippodrome's Goldilocks and the Three Bears focuses more on the story of a struggling circus, with the classic tale just acting as an interlude. However, this was not to the show's detriment as the circus theme provided fabulous costumes and some brilliant circus performances, most amazing was the act with motorbikes… but I shan't ruin that for you.
As with most pantos, the cast included some well-known faces, most famous of which was Jason Donovan, who was making his panto debut. But it was panto veteran Matt Slack who stole the show as Ringo, with his crass jokes and brilliant impressions.
If like me you grew up with panto but have forgotten about its joy over the years, I would definitely recommend Goldilocks and the Three Bears, but even if you did not go to the panto growing up, the Hippodrome's production would be a great introduction to the Great British tradition.
---
Enjoyed This? Read More from Redbrick Culture here!
Number of Characters of Colour in UK Children's Books Has Quadrupled
Author Spotlight: Natasha Pulley