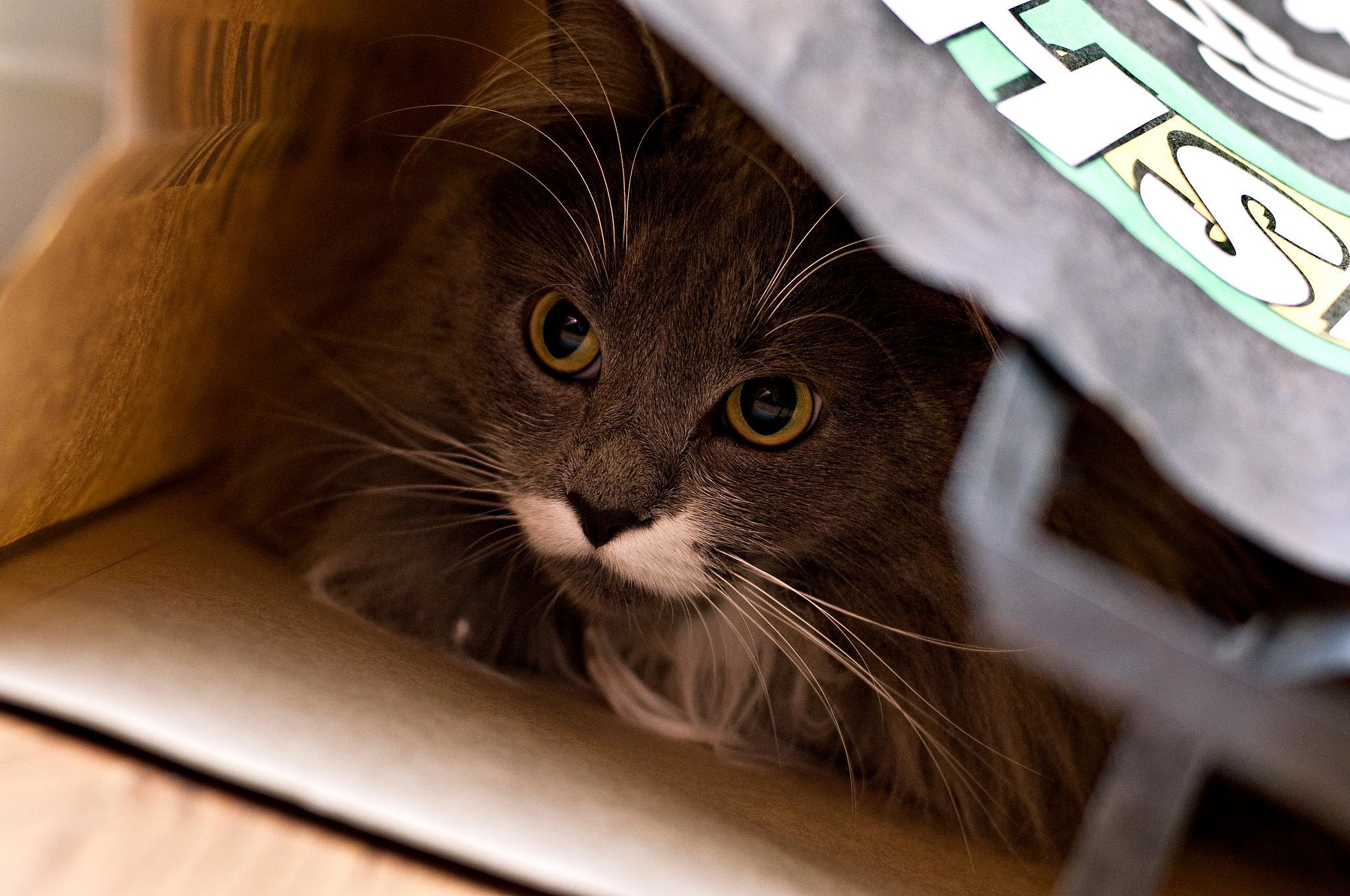 DNA testing for cats reveal their genetic traits and help owners to provide better care, reports Sci&Tech writer Nickolaus Ng
Understanding the DNA of human beings was once the dream of scientists. While that dream has now been realised through DNA testing, that reality has not been freely extended to some animals such as cats. 
However, Basepaws has broken this barrier since its founding in 2016 by Anna Skaya, who runs the show as CEO. Originating from Los Angeles in California, Basepaws is the leading innovator in pet biotechnology, providing the first of its kind 'direct-to-consumer' cat genetic test kits for use at home. 
Dog owners are already able to put their dogs through DNA genetic tests. With the knowledge that biotechnology for cats has lagged behind and being a cat-owner herself, Skaya aims to provide the avenue for cats to be tested. According to Skaya, "a cat's DNA contains more than 20,000 genes, which are spelled out in a unique genetic code that is around 2.7 billion letters long". Skaya and staff at Basepaws are motivated to improve upon the current state of biotechnology for cats and contribute to the understanding of new genome sequences of cats. 
In 2019, Skaya featured on ABC's world-renowned programme "Shark Tank" to pitch her business model, which enticed investors Kevin O'Leary and Robert Herjavec to invest a collective sum of 250,000 USD in Skaya's company and business idea. This comes as a surprise as O'Leary is well-known for not being in favour of felines. However, according to the investor himself, he invested because there is "huge intellectual property in this business" and "this company will be huge". Skaya appeared on Shark Tank again earlier this year to give an update on Basepaws' growth and progress. 
Basepaws test kits involve DNA collection and analysis to allow owners to learn more about their cats and provide better care for them based on their traits. The kits can be purchased online from anywhere in the world and kits are shipped to the cat owner's home. Test samples are then sent back to the LA office for testing, where the samples are compared to other cats' DNA sequences. The test kits commonly include a cotton swab for cats to lick and chew on. The DNA found in the traces of saliva will be analysed in the laboratory.
In June 2020, Basepaws announced that the waiting time for test results would be 4-6 weeks from the time of sample provision to the generation of a report showing the genetic makeup of the cat. The relatively short timeframe was achieved through shifting the laboratory to LA BioLabs in 2019. Located at Lundquist Institute, this is a lab-sharing space for start-ups which provides state-of-the-art lab equipment for Basepaws and reduces testing errors and failures. 
The opportunity was taken by Basepaws to work with Fulgent Genetics, a next generation sequencing (NGS) organisation that performs full-gene sequencing and timely data delivery, allowing for the quicker generation of results. 
Basepaws reports that it was able to develop a method to process double the amount of samples for the same amount of time without a drop in quality. While the specifics of the process cannot be disclosed, reducing the time taken for a report to be generated will be welcomed by customers. Along with the results, cat-owners will get lifetime benefits in the form of updates, newsletters and articles about their cat's DNA. To keep owners updated, there is a bank of information on Basepaws' website ranging from White Papers on feline breed analysis to research publications on oral swab tests for the detection of dental issues in cats. 
Basepaws also focuses on research and development. Data from test samples are sent to a database repository in the Californian laboratory to allow for further veterinary research to be carried out. This allows for the future development of better feline treatment methodologies, foods, and physical environments for cats of different breeds. Since October 2020, Basepaws has been ambitiously working on a project to improve the feline reference genome. A reference genome is a database assembled based on whole genome sequencing data from multiple members of a species, allowing for the comparative genetic studies of cats. While this is a gradual process, achieving a reference genome of high precision and accuracy will ensure that any genetic variation is properly understood and used for the study of new genetic traits.
Basepaws also engages actively in charitable activities. A portion of test proceeds from July this year will be donated to Pasadena Humane, a non-profit organisation that provides care and services for homeless and owned animals in the Greater Los Angeles area. 
The ambition of Basepaws has not appeared to stifle, as Skaya and staff continue to provide their revolutionary service for cat-lovers around the world. Time will reveal the new developments that Basepaws and its collaborators will discover.
---
Liked this article? Check out more below!
Galileo and the Lunar Pathfinder: Another Step for Mankind
Chinese Astronauts Conduct First Spacewalk Aboard Space Station