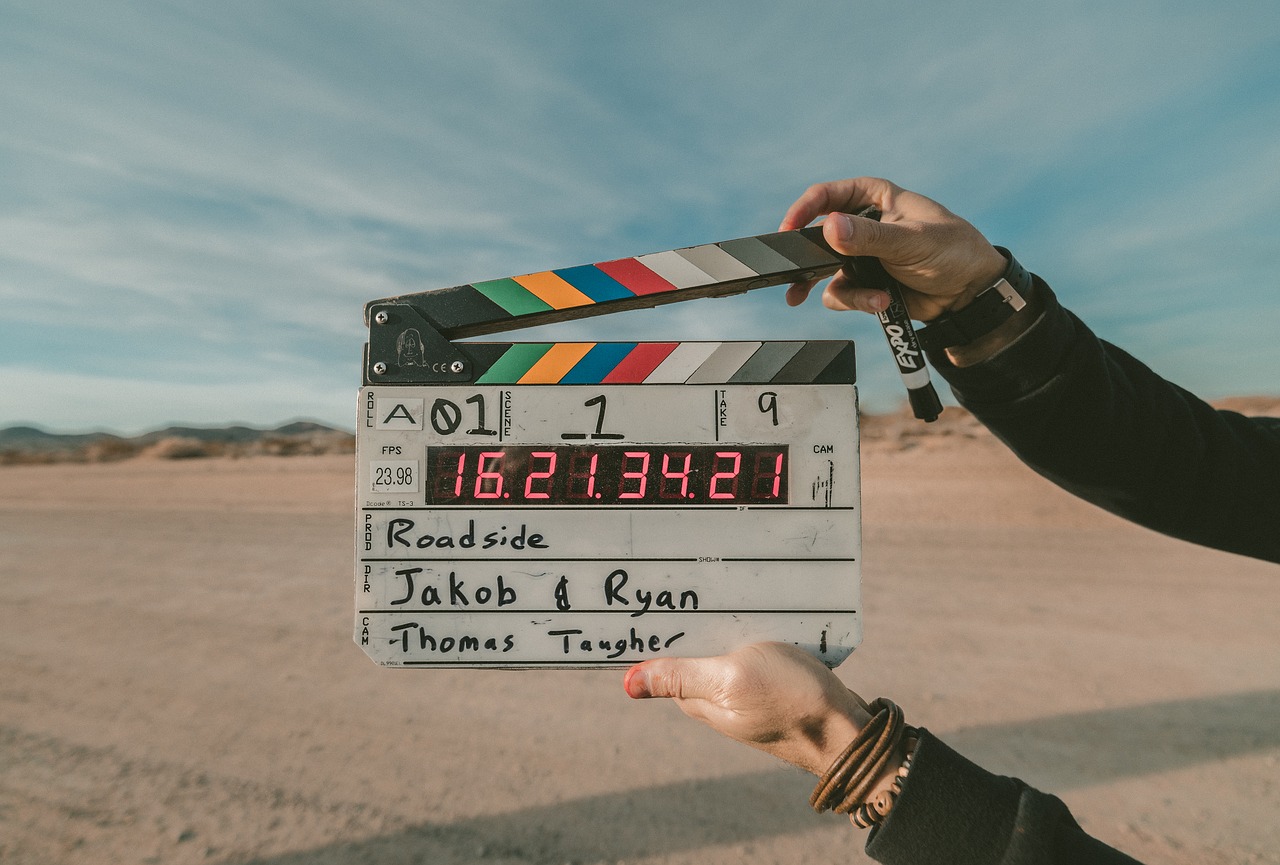 Life&Style writer Hannah Robinson highlights the media scrutiny of plus-size bodies, questioning the use of this term and its effects
Hollywood has become increasingly diverse over recent years, becoming more inclusive to ensure a wider range of people see themselves represented on-screen. This progress is vital, however, it seems there is still much work to be done. Diversity often encompasses race and gender, as we are beginning to see more Black actors and strong female characters within films. But there seems to be one particular group which continues to be side-lined, and that is plus-sized actors. There may be multiple famous plus-size actors springing to your head currently, however, on closer inspection, their roles may be doing more harm than good.
Actress, Kate Winslet, has opened up about the fat-shaming she experienced when filming, Titanic, in 1997. Her low self confidence after facing continuous bullying about her weight during school nearly prevented her from joining Hollywood, admitting, 'I was scared of Hollywood. A big, scary place, where everyone had to be thin and look a certain way.' Even during filming she felt inadequate compared to her co-star, Leonard DiCaprio, believing she was the 'overweight girl who would always be at the end of the line,' which seems absurd given the extraordinary success of both her and the film. Even after filming, she faced brutal comments from the press, making her subjects to 'personal physical scrutiny.'
At the tender age of 21, this was damaging to Winslet's confidence and views about her own body. The press completely overlooked her talent and the success of the film, fixating on her size, weight, and diet plans, reducing her to societal expectations of what constitutes as the 'perfect' body. Winslet believes 'you have to be indestructible to do what you love, and believe that you are worth it' but should it be this way? Surely, it is up to the industry itself and its viewers to change their mindsets and censor their hurtful comments as no one is truly indestructible. Winslet has acknowledged the progress surrounding body positivity in recent years, commenting it 'made me feel so…so moved. By how different it is now.' However, I am left to question, just how different is Hollywood now, over twenty years on?
One of the most troubling aspects which has surfaced from Kate Winslet's experience is the use of the term 'plus-size' itself, which seems to take on an entirely different meaning in Hollywood. Kate Winslet would clearly not be considered 'plus-size' in the real world, however, she faced brutal commentary and mockery due to her weight. Often the accepted 'plus-size' models represented in the film industry share similar proportions with 'regular-sized' actresses. Actress, Amy Schumer, has said she is between a size 6 and a size 8, although is considered 'plus-size' by the media, purely because she is larger than other actresses. What harmful messages does this send to other women if these actresses are considered 'plus-size?' Also, it limits the extent of progress within Hollywood, as a narrow range of shapes and sizes are being represented.
There is also disproportionate representation within the plus-size community itself. Women and minority ethnic groups within the plus-size community are underrepresented compared to plus-size men, and the term 'plus-size' is primarily used as a feminine term. Actress, Melissa McCarthy, has noticed these sexist standards, which obsess over her weight, observing that 'no one's asking a man, how do you keep your legs in shape? Which I've been asked.' So, clearly female bodies are the ones being severely scrutinised. Despite recently undergoing a weight loss transformation, she highlights she is fed up of talking about it, criticising Hollywood's obsession with female bodies.
Although McCarthy and many other iconic 'plus-size' actresses have reached success in the industry, there is a common trend regarding the types of roles they play, which is comedy. McCarthy herself is best-known for her appearance in comedies, such as, Bridesmaids, Identity Thief, and The Boss, leading her to being type-cast. She defends these roles, however, stating she never wished to play the 'stunning-girl lead part who just says 17 dry lines,' however, it has made her question, 'if I was taller, prettier, thinner, would I be going out on more auditions?' It seems highly unfair that weight should be the deciding factor in the roles McCarthy plays when she should be judged on her acting ability. However, her role in series, This Is Us, does show a more progressive attitude to plus-size representation. Her character, Kate, gives a raw, authentic depiction of struggling with weight loss, highlighting the impacts of the traumatic experiences during her life. Although this is refreshing to watch her playing a far more serious role, her weight is still the main focus. Why can't we view plus-size actresses playing roles which aren't directly concerned with weight?
Rebel Wilson, known for the iconic role of 'Fat Amy,' in Pitch Perfect, is another prime example of this harmful type-casting. Despite being a much-loved character, providing entertainment and comedy for many, this has meant she has been trapped as a 'plus-size' actress, frequently being asked to play similar characters in other Hollywood films. After losing weight, she received trolling, with people criticising her for no longer being amusing due to her body transformation. This undermines her credibility and the seriousness of her career, as she should be judged on her comedic skills, rather than being a passive body for people to laugh at. Also, it highlights the impossibility of her situation as she receives hateful comments whatever her size. She now aims to expand the types of characters she plays, however acknowledges she has to work even harder to distance herself from the comedic persona she is best-known for.
There are occasions when these roles benefit the actresses themselves, allowing them to own their bodies. Katie Greenhall, who performs in, Fatty Fat Fat, believes the role offers her catharsis, accepting and reclaiming her body. Thus, these roles have the potential to not only widen representation and deepen the viewers knowledge, but allow for actresses to develop better relationships with their own bodies. Greenhall does believe, however, that there is a need for 'fat love and fat sex and fat intimacy' as plus-sized bodies are rarely sexualised or admired. This conveys harmful message of what it means to be beautiful, suggesting these bodies are undesirable to both themselves and others. We desperately need to not only increase representation, but alter the way in which these actresses are represented.
Ultimately, Hollywood has certainly come a long way since Kate Winslet's experience during Titanic, with the spread of body positivity movements and people more likely to call out the media's harsh criticism. However, although we are beginning to see greater representations on our screen, we need to revaluate the messages these representations send to both the actresses themselves and viewers.
Read More Like This:
Keira Knightley and Sex Scenes: Agency for Actresses 
The Dangers of the Post-Quarantine Diet
To All the Boys I've Loved Before: Top Five Looks