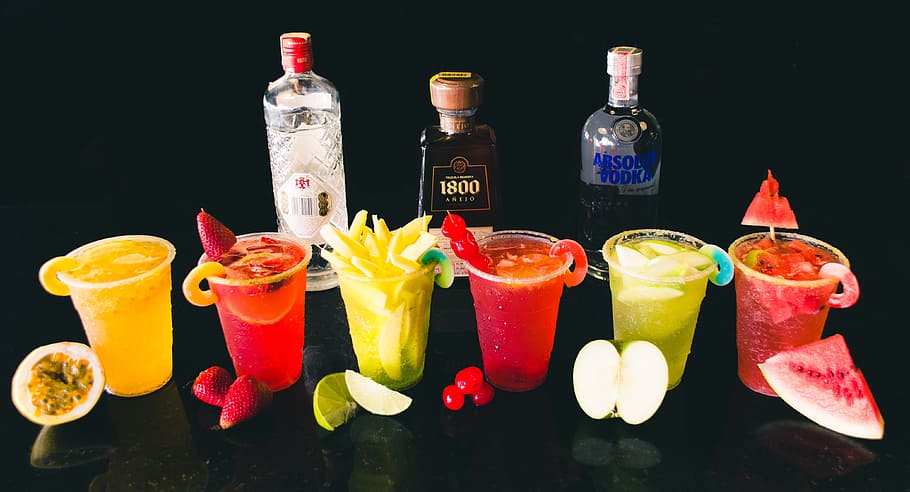 Food&Drink Writer Zoe Bush delights us with her trio of cocktail recipes to keep lockdown fun
With the temporary closing of bars across England, the weekends are looking a little bleak. Planning a cocktail night at home is the perfect solution to brighten up a dreary evening and is a great opportunity to ditch the basic beers and vodka mixers in favour of trying out some more original options. These simple methods can be used to make some great and inventive drinks. Trying something out of the ordinary doesn't need to be expensive either, all of these ingredients can be found in the supermarket and will cost you no more than your usual tipple.  
These recipes are all alcoholic but of course for those who do not drink or just aren't feeling it, they can be made as a mocktail by simply removing any alcoholic ingredients. In addition, the quantities for singular drinks can by all means be multiplied to suit more people.
Mojito 
This popular Cuban drink mixes sweetness with citrus flavours, creating a feeling of tropical escapism. The recipe is great for those who love a classic, but it is also perfect for people who want to change things up: add your own twist using raspberries, strawberries or even passionfruit. 
Ingredients:
60 ml white rum
Limes
Fresh mint leaves
One litre soda water
Two teaspoons granulated sugar
Crushed ice 
Fruit of your choice (if making a mojito variation)
Method:
In a jug, muddle your mint leaves, sugar and the juice of two limes with a fork or the end of a rolling pin (if making a mojito variation, add in your desired fruit to this mixture and muddle).
Decant the mixture into a glass and cover with a handful of crushed ice.
Pour over desired quantity of white rum. I recommend 60ml as a standard.
Top up with soda water and serve.
Gummy Bear Sangria
This cocktail should be made as a punch for all of your housemates to enjoy together. It is a revitalised and modern interpretation of the traditional sangria, made by infusing wine with fruits and sweets for a delectably juicy flavour.
Ingredients:
A selection of fruits (apples, oranges, lemons and limes work nicely)
One bottle of wine (red or white)
Fruit juice (orange or apple)
Soda water
Gummy bears 
Method:
Chop up your fruit into slices and place all of the fruit and gummy bears into a large bowl. 
Pour a bottle of wine into the bowl. 
Pour over a carton of fruit juice (I recommend orange to go with red wine and apple if you are using white)
Cover punch and leave to chill in the fridge for 15 minutes until the flavours have set.
Add soda water and serve
Cinnamon Whisky Sour
Although Christmas isn't quite here yet, this cocktail is ideal for those who can't wait to get into the festive spirit. This is a merry adaptation of the timeless Whisky Sour, with a mixture of sweet and sour favours complimented by notes of wintery spice.
Ingredients:
50ml bourbon

25ml lemon juice

15ml sugar syrup (golden or maple works well)

Ice

Ground cinnamon

Cherry and orange slice (optional garnish)
Method:
Fill your cocktail shaker with ice.
Pour the bourbon, lemon juice and syrup into the cocktail shaker, add a pinch of ground cinnamon and shake hard. If you don't own a cocktail shaker, get creative with what you do have! Perhaps try a protein shaker or a reusable coffee cup.
Strain the mixture into a glass.
Garnish with a cherry and orange slice and serve.
These cocktails offer inspiration to suit a variety of tastes. They are just three examples from the endless list of simple cocktails you can make to enthuse your evening with originality and enjoyment.
Check out more Food&Drink articles here:
EU Debate Over Labelling Meat Alternatives
Recipe: Warming Winter Ratatouille