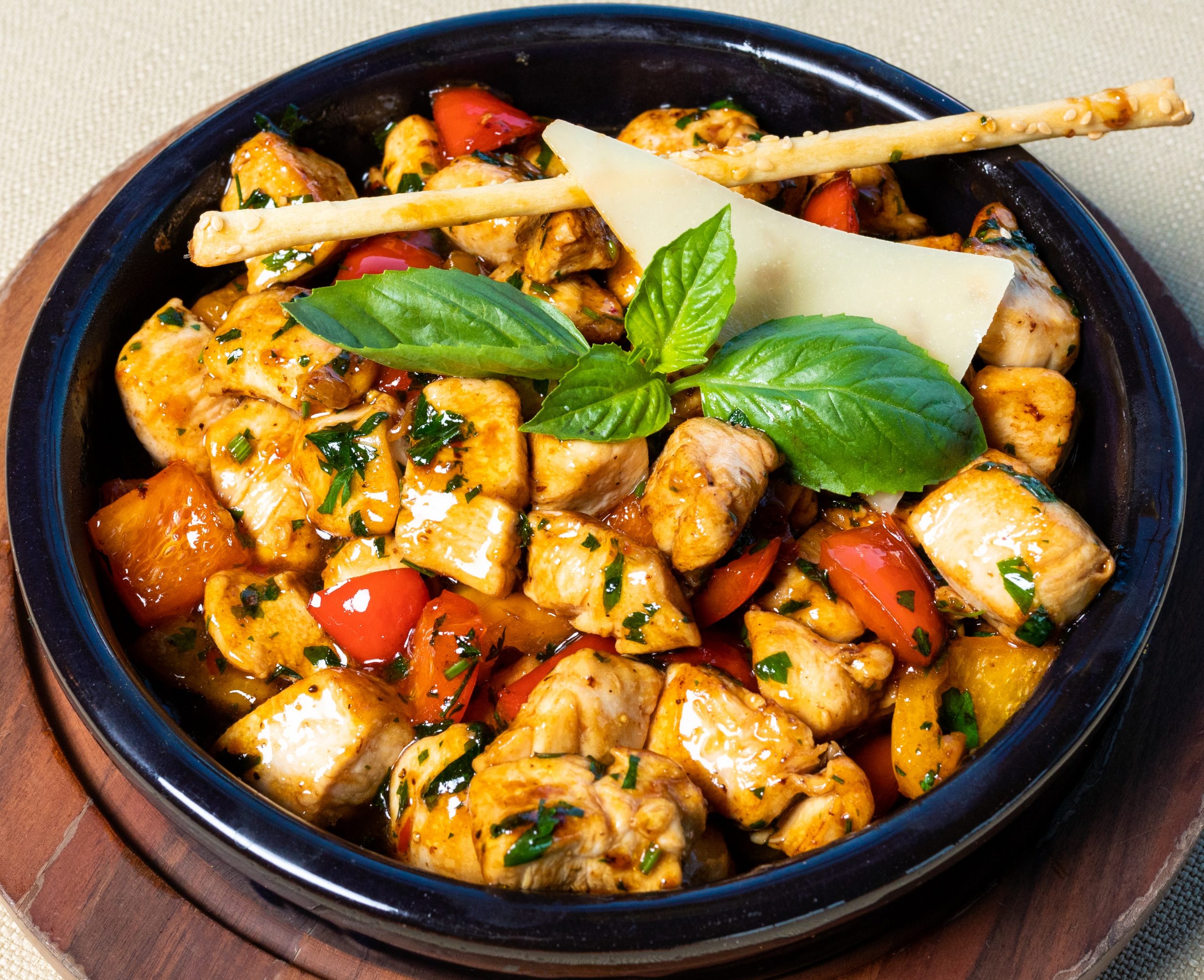 Food&Drink Editor, Sophie Skrimshire, shares her family's go-to dinner recipe over the colder months
From a quick and easy dinner to a staple at family gatherings, honey chilli chicken has always been a favourite in my home. Customisable to suit vegetarians and meat eaters alike, you can pair this sauce with fried chicken, tofu, or cauliflower to make this sweet and spicy dish work for you. 
At home we like to lightly fry our chicken in flour on the hob, but if you're in a rush (or don't want to handle any hot oil), slicing chicken tenders from the supermarket works great. You can eat this dish served over basmati rice, topped with spring onion, chilli, sesame seeds and bok choy. Leftovers (if there are any) also work perfectly stuffed into pittas as a lunch option, alongside your own choice of veg, such as spinach.
Serves 4-6
Ingredients:
160ml of water

120ml of lemon juice 

2 tablespoons of soy sauce

3 tablespoons of Sriracha, or any other chilli sauce (we like to add another for extra spice!) 

4 teaspoons of cornflour 

Thumb sized piece of ginger 

4 tablespoons of honey 

Oil 

4-6 portions worth of your meat / vegetarian substitute, depending on how much sauce you like!
Toppings to taste:
Sesame seeds 

Spring onions 

Stir fried vegetables such as red peppers, bok choy, spinach, kale or tenderstem broccoli 

Fresh chillies (if it's not hot enough!)
Method:
1. Cook your choice of meat or vegetarian substitute according to cooking instructions
2. Mix together in a large glass or bowl the water, lemon juice, soy sauce, Sriracha and cornflower until combined to achieve a pale orange colour
3. Peel, then finely dice your ginger
4. In a hot, oiled wok or pan, add your ginger and stir until fragrant 
5. Add 4 tablespoons of honey, making sure to keep stirring continuously to prevent burning
6. Once the honey is bubbling and has turned slightly darker in colour, add the rest of your sauce mixture 
7. Stir until completely combined with the honey. Continue cooking until the sauce turns a darker colour, becoming thick and sticky. If your sauce gets too stiff, feel free to add a little water to loosen it. 
8. Add your chicken or meatless substitute to the sauce and coat to combine 
9. Taste your sauce and add any extra lemon juice, soy sauce, Sriracha or honey as you see fit
10. Serve the honey chilli chicken with your favourite toppings, on a bed of basmati rice or in pittas!
---
Hungry for more? Check out these other Food&Drink articles:
Recipe: Sweet Potato and Lime Soup