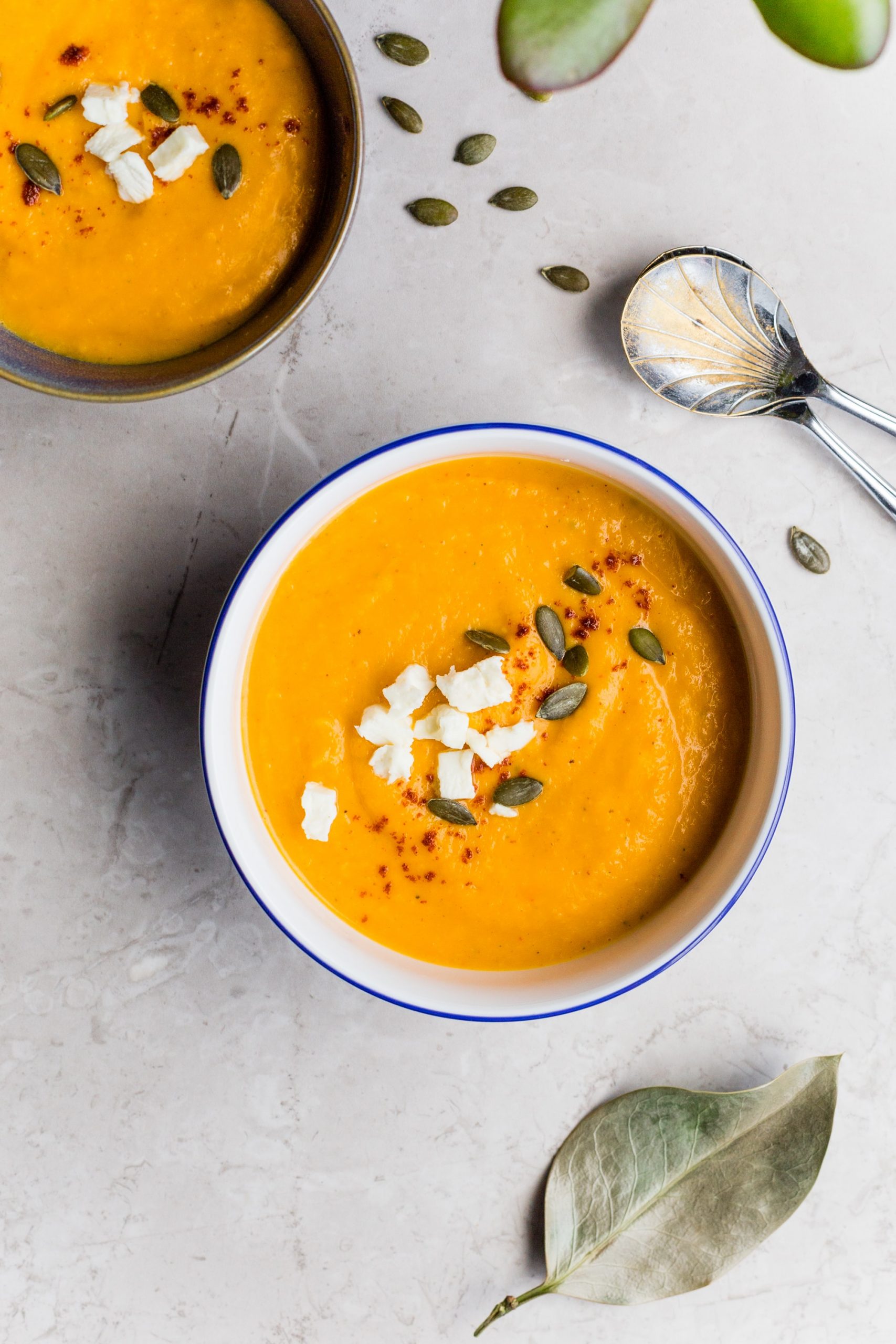 Georgia Brooks shares her delicious soup recipe to help you through the long winter nights
With the colder weather and the return to Uni for semester two, a warming and nourishing soup is the perfect easy lunch to take with you to campus, and soup as a vehicle is so adaptable that it suits whatever you happen to have in the cupboard, or is on sale in Aldi.
Here I have gone for sweet potato and paprika soup (having roasted it already to use in a salad), but honestly the versatility of soup means that it is perfect for using up whatever you have got to hand or fancy – maybe try some squash, leek and potato is a classic, cauliflower can be delicious! The general method still holds so unleash your creativity, finish up those leftovers and enjoy a nutritious meal. You will need some sort of blender or liquidiser to make this soup.
Sweet Potato, Paprika and Lime Soup
(about 2 servings, one for now and one for lunch tomorrow)
Ingredients:
1 large sweet potato
1 red onion
3 or 4 cloves of garlic
Paprika
Oil
Salt and Pepper
1 vegetable stock cube (or whatever stock you prefer)
1 lime
Some feta, pumpkin seeds, croutons, or whatever extras you feel like
1.Chop up the sweet potato and onion – the smaller you go, the quicker it will cook – add the garlic, a generous glug of olive oil, lots of paprika, salt and pepper, and mix it all together in a baking tray.
2.Place in an oven preheated to 200°C, and roast for 30 minutes, or until everything is looking golden and the sweet potato is soft, potentially mixing it all around halfway through.
3.Transfer the roasted veg to a saucepan over a medium heat, and add the vegetable stock, mixed up with freshly boiled water to the recommended proportions. I tend to add about 500ml of stock, but change this depending on how thick you want your soup, and remember that you can always add a bit more once you have pureed the soup if you want it a little less thick, as it can be hard to judge before mixing.
4.Bring the soup to the boil and then simmer for about 10 minutes.
5.Puree using a stick blender or whatever other means that you have.
6.Reheat if necessary, adjust the seasoning to taste and add more stock to change the texture, and serve with a generous squeeze of lime and whatever else you fancy adding!
---
Hungry For More? Look no Further:
Winter Warmer Recipe: Red Roasted Vegetable Soup