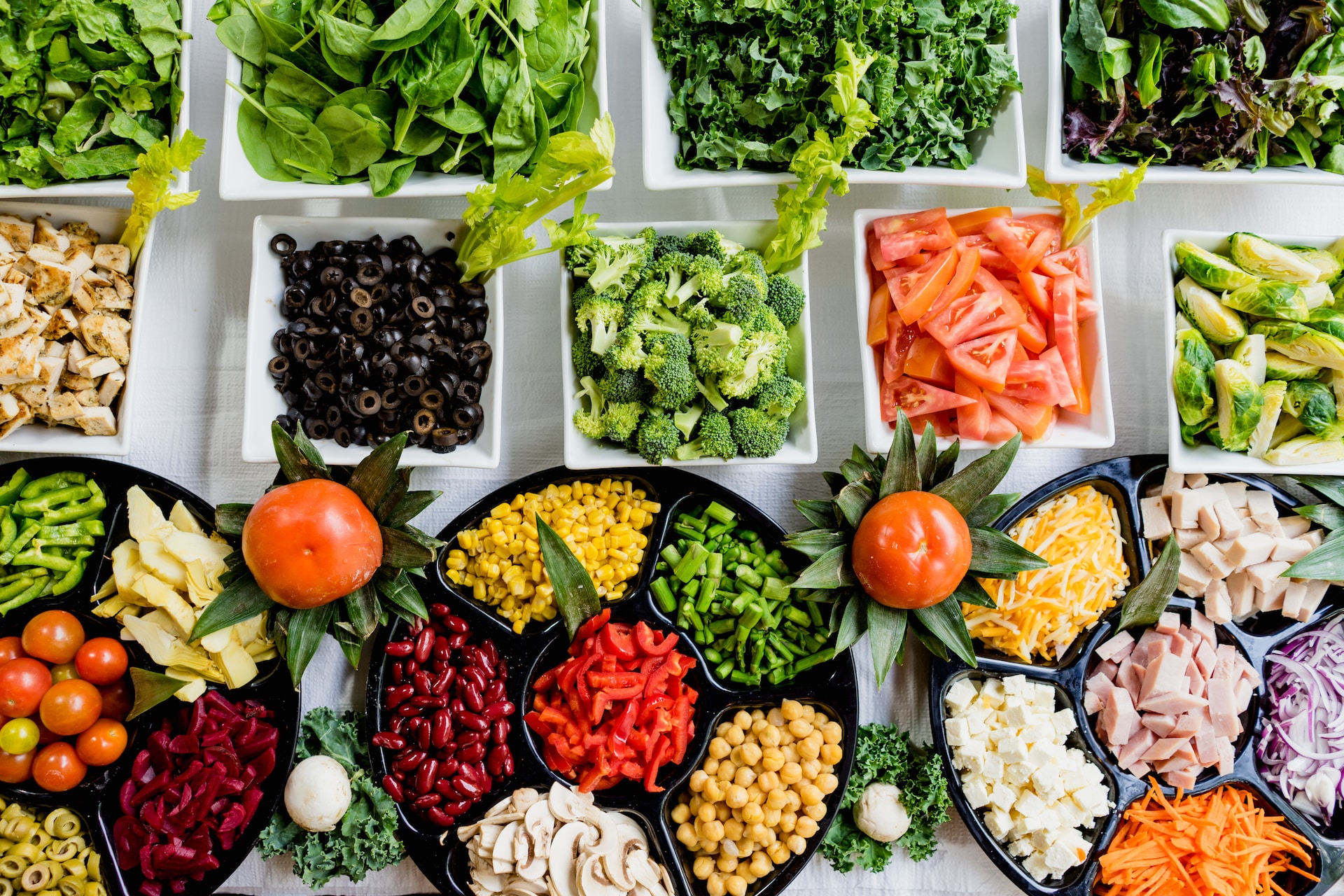 Food&Drink Writer Caitlin McGraw shares her Mediterranean inspired salad recipe, perfect to enjoy in the warm weather
As the end of the academic year nears closer, I am still looking for new recipes to keep me full and satisfied during exam season. I created this salad using bits and pieces I had in the fridge, and it is particularly tasty and quick to make whilst maximising your fruit and vegetable intake.
Ingredients can be swapped for alternatives depending on your preferences and dietary requirements, but the ones I chose had a very Mediterranean vibe for the summer, perfect for enjoying in the sun during these warmer months. 
Ingredients:
For the salad:
1 iceberg lettuce 

1/2 cucumber, chopped 

A handful of cherry tomatoes, sliced 

A handful of green olives, halved

1 block of halloumi cheese, cut into chunks 

1 pepper, whichever colour you prefer – I used orange

1/2 tin of sweetcorn, drained 

1 avocado, sliced 
For the dressing:
5 teaspoons of low-fat mayonnaise 

3 teaspoons of green pesto 

Mixed herbs- dried 
Method: 
1. Start with putting your prepared halloumi, pepper and sweetcorn into a greased frying pan on the heated hob. Make sure to keep tossing the ingredients as they warm, until the halloumi is visibly browned (approx. 7-10 minutes).
2. Next, prepare the salad base, by washing the lettuce, cucumber and tomatoes and placing them into a large dish.
3. Once cooked, add the warm ingredients into the salad, before topping with the fresh avocado and olives.
4. To make a quick dressing, mix the mayo, pesto and dried herbs in a small dish before drizzling on top of the salad. Season accordingly and enjoy!
Tips
Add the salad and dressing to a sealed Tupperware and shake, to make sure the ingredients are evenly coated.
---
Hungry for more? Check out these articles from Food&Drink!
Recipe: Chickpea, Avocado, and Sweet Chilli Salad