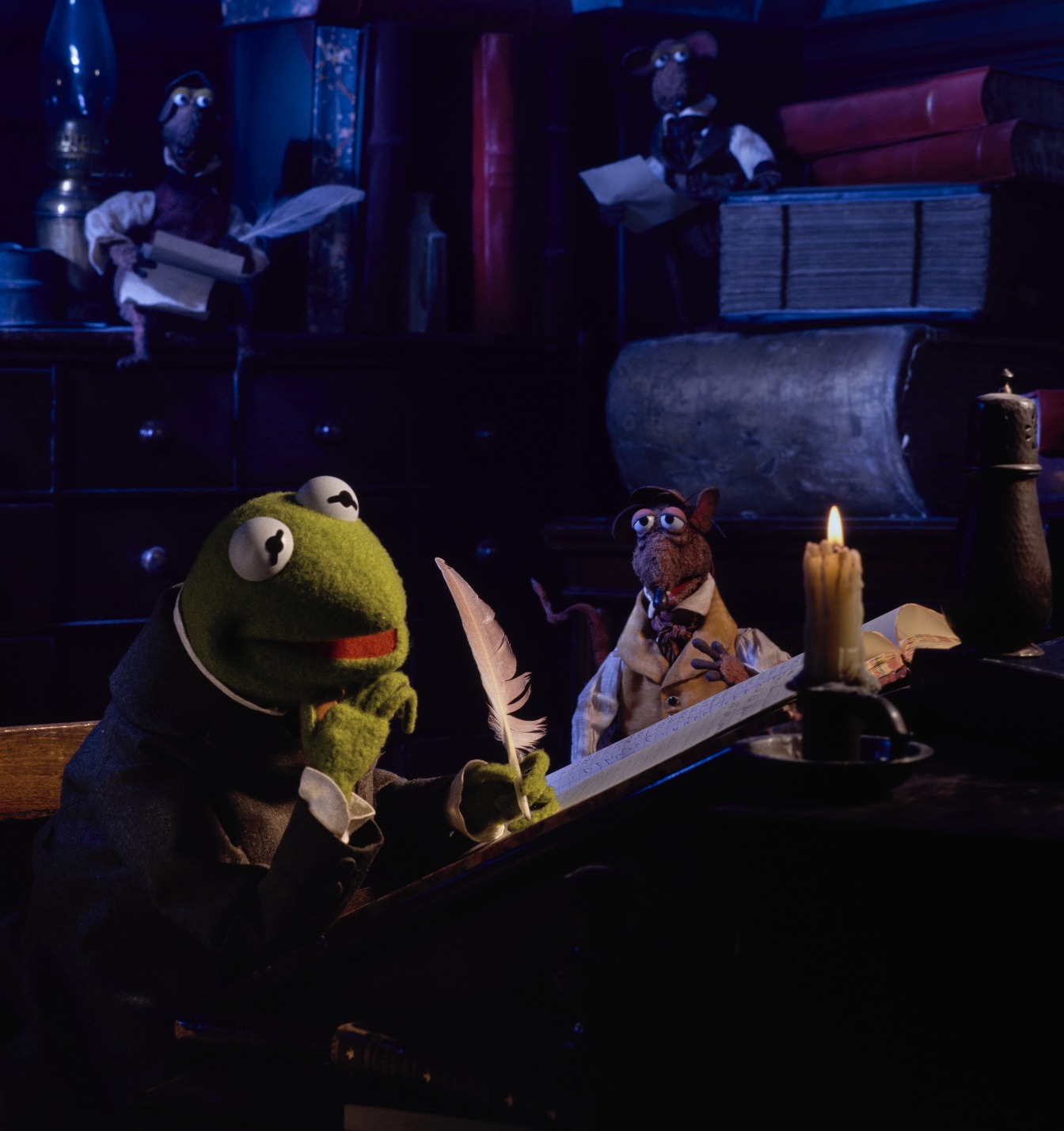 The writers and editors of Redbrick Film come together to recommend their favourite festive films, from classics like It's a Wonderful Life to hidden gems such as Olive the Other Reindeer
Although the festive season is just behind us, the writers and editors of Redbrick have come together to recommend their favourite festive films for this year's holiday season. Ideal for a cold night by the fireplace, these films are certain to tick the boxes for a heartwarming evening of entertainment!
It's a Wonderful Life 
It's a Wonderful Life is at the heart of Christmas cheer for me. Moving to university and being stuck in a pandemic has made life cold and isolating at times, but Frank Capra's 1946 film fills me with warmth, joy, and love. I see it every year at the same cinema with my mum, and in an age where real-life connections are scarce, moments like these are ones I have learnt to cherish even more.
The film follows George Bailey (James Stewart), a much-loved businessman whose responsibilities and debts in life become too much. He decides he doesn't want to live anymore, but an angel is sent to Earth to show him what life would be like if he hadn't been born – it turns out, George's impact on those around him has been much more meaningful than he ever could have imagined, and the realisation that we touch the lives of those around us in ways we will never truly understand is one of the reasons why the film is so incredible. It's a Wonderful Life is full of moments that will warm your heart on any cold December night.
Josie Scott-Taylor, TV Editor
The Shop Around the Corner
Ernst Lubitsch's 1940 film The Shop Around the Corner is somewhat of a hidden gem when it comes to Christmas films. With star James Stewart being known at Christmas for the brilliant It's A Wonderful Life, and the film having been remade into the more famous 90's film You've Got Mail, it is often swept under the carpet. But I think that there is something really magical within The Shop Around the Corner that makes it the perfect watch for Christmas. 
Telling the story of two employees at a shop in Budapest, The Shop Around the Corner situates itself within the heart of the snowy winter period. The protagonists Alfred (James Stewart) and Klara (Margaret Sullavan) are unknowingly pen pals, but despise each other in real life. The enemies to lovers story unfolds during a series of comical and emotional events over the festive period as the shop prepares for the Christmas rush.  
There is something to be said about the charm of the two lead actors and the script-writing within The Shop Around the Corner. It feels often times small and intimate but holds a kind of whimsy within it. It is perhaps not the most in-your-face festive film, but as the two lead characters decorate the shop for Christmas, and their separate stories weave into one, there is something magical happening that only a Christmas setting would allow. The Shop Around the Corner is a charmingly heart-warming Christmastime afternoon watch.  
Sammy Andrews, Music Editor
Gremlins 
Randall Peltzer (Hoyt Axton), a failing inventor, scours the streets of Chinatown for the perfect Christmas gift for Billy (Zach Galligan), his teenage son. Upon finding a creature called a 'Mogwai' (Howie Mandel) in a mysterious store, he is left with three stark warnings: do not expose him to bright lights, do not get him in contact with water, and do not feed him after midnight. Billy adores the Mogwai and names him Gizmo, instantly forming an inseparable bond with his new best friend. The seller's warnings are of course disregarded and chaos ensues about the Peltzers' town, leading to a slapstick comedy-horror thats feel-good themes of friendship and determination perfectly compliment the film's monstrous mayhem.
Joe Dante's Gremlins appears to me to have always been an overlooked gem when it comes to Christmas films. Usually placed within the genre expectations of comedic horrors, the film's festive backdrop is often disregarded as the catalyst for its events. Its nostalgic 80s charm, accompanied by a festive aesthetic, and genre spanning elements (taken from black comedy, horror, and Christmas films) contrast the cookie cutter expectations of most festive features, while still providing the satisfaction of comfort that audiences crave at Christmas time.
Jess Parker, Film Critic
The Muppet Christmas Carol 
I honestly think that most stories could be improved by adding a few more Muppets. Charles Dickens' timeless classic A Christmas Carol is no exception to this rule. Ask any self-respecting film connoisseur what their favourite adaptation of the original Victorian novella is – they will say The Muppet Christmas Carol (1992) without a moment of hesitation.
They are correct. The Muppet Christmas Carol is nothing but joy from start to finish. The songs are great, Michael Caine taking it as seriously as possible is great, the large ensemble cast of miscellaneous Muppets are great. But what really makes this such a timeless festive classic is how delightfully self-aware the film is. Gonzo (or Charles Dickens, as he wants to be called, voiced by Dave Goelz) is the perfect narrator – his bickering with Rizzo The Rat (Steve Whitmire) and his direct address to the camera make a very familiar story exciting again while still being engaging for the kids.
All of the meta nods and winks work brilliantly in the movie's favour. There is something about the Muppets putting on a production of A Christmas Carol that is just so inherently charming. Their casting choices – Statler and Waldorf (Dave Goelz and Jerry Nelson) as The Marleys, for example – are spot on. It is even a faithful adaptation of the source material – they somehow manage to make the Ghost of Christmas Future pretty creepy even in Muppet form. But the film is also heart-warming and funny, making it a must-watch entry in the Christmas movie canon. Whenever The Muppet Christmas Carol is on, it properly feels like Christmas. My only wish this year is for more Muppet adaptations with only one human character.
Siân Allen, TV Editor
Noelle 
The Christmas movie Noelle is one of my favourite Christmas movies about Santa's daughter, Noelle (Anna Kendrick). I love that the film has a female main character and that she is strong and independent. Women in Christmas films often feature as part of a romance but that is not what happens in Noelle.
Noelle conducts a journey of self-discovery throughout the film through to the end of the film. Kendrick plays such an upbeat and fun character, and it is hard not to love Noelle. At the start of the movie, Noelle believes she is important when she, unfortunately, is not, as she is given 'busy' work to make her feel important. However, by the end of the film, she is so important. I loved her for the character of Santa Claus as she is a kind, caring and considerate individual throughout the whole movie who always puts others first.
I have also never seen an individual who loves Christmas quite as much as she does. My favourite part of the movie is when Michelle, a young deaf girl, calls Noelle 'Santa', and then all the other children in the shelter follow through by saying 'Merry Christmas.' I think it is a brilliant touch that 'the Santa suit will fit you when you fit it', meaning that you will become Santa when you believe you are Santa. Lastly, I adore the little reindeer Snowcone because he is just so loveable. I love how he just wants to be included with the other reindeers as he looks up to them. At the end of the film, Noelle gives all of those who mean a lot to her everything they could ask for; Polly (Shirley MacLaine) becomes the first female elder elf and Nick (Bill Hader) gets a yoga studio. The film is fun for absolutely everyone. 
Charis Gambon, Film Critic
Olive the Other Reindeer 
Olive the Other Reindeer has everything that a Christmas film needs: catchy musical numbers, a talking dog, and an evil postman set on preventing a dog from saving Christmas. The film follows Olive (Drew Barrymore), a lovable anthropomorphic dog who loves everything about the Christmas season, preparing for the big day with the help of her pet flea, Fido (Peter MacNicol). As is somewhat expected from any Christmas film, disaster rapidly strikes. Santa (Ed Asner) makes a radio announcement that Christmas may have to be cancelled due to Blitzen being injured – that is, unless 'all of the other reindeer' can manage the sleigh. Mishearing Santa's message as 'Olive, the other reindeer,' Olive is convinced that Santa is asking for her help to save Christmas.
Leading Olive on a quest that sees her accused of mail fraud by the Postman (Dan Castellaneta), befriending a con artist penguin named Martini (Joe Pantoliano) and breaking into the North Pole, Olive the Other Reindeer is a deeply emotional tale from start to finish. Though this plot line may sound frankly insane, Olive is a wholesome and family friendly Christmas watch that has the capacity to appeal to adults just as much as (if not more than) younger audiences. The self-aware humour ties the whole film together, yet is well balanced with the sweet message of the film.
The involvement of The Simpsons crew is evident (Matt Groening provides some of the voices and produced the film) and simply adds to the universal appeal of Olive. For a heart-wrenching, quirky, and beautifully animated Christmas film, look no further than Olive the Other Reindeer. Its timeless story of perseverance and self-confidence makes it a film that I return to annually without fail. Olive the Other Reindeer is outrageously underrated, yet its iconic voice cast and unique visual style make it a film that should be at the top of everyone's watchlists.
Samantha Hicks, Film Editor
The Family Stone 
Many people have their own Christmas movie traditions, usually with the more conventional Christmas films. My tradition, however, is to watch The Family Stone. I will forgive you if you have not heard of it; it is by no means the best Christmas film, but it will always have a place in my heart. The Family Stone follows Meredith (Sarah Jessica Parker), an uptight businesswoman meeting her boyfriend Everett's (Dermot Mulroney) rather free-spirited family for the first time as she stays with them for Christmas. Tensions, predictably, are high as she attempts to fit in, only really connecting with Everett's brother Ben (Luke Wilson), and her last-minute invitation for her sister Julie (Clare Danes) to join them only complicates matters further.
While many Christmas films are praised for capturing the 'magic' of Christmas, I think what The Family Stone does best is capturing the chaos of Christmas instead. That is not to say it does not have its touching moments – its emphasis on the strong bond between their family, despite everyone's squabbling throughout, is beautiful. Although it is easiest to describe it as a romcom, the familial love is what is at the heart of this film, and it captures a feeling of what is important about Christmas to many people. There are some scenes that feel quite dated and that I cannot get through without cringing, yet at the same time the depiction of Everett's deaf and gay brother and his partner, and the family's use of ASL throughout feels very refreshing for a film from 2005.
The Family Stone may not go down in history as a Christmas classic for everyone, but for me, it is not Christmas until I have enjoyed the laughs and the tears that it never fails to bring. 
Emily Wallace, Film Editor
---
For more festive cheer, have a look at these articles from Redbrick Film:
Top 10: Animated Christmas Films
The Girlbosses of Christmas: Liberal Feminism in Christmas Films