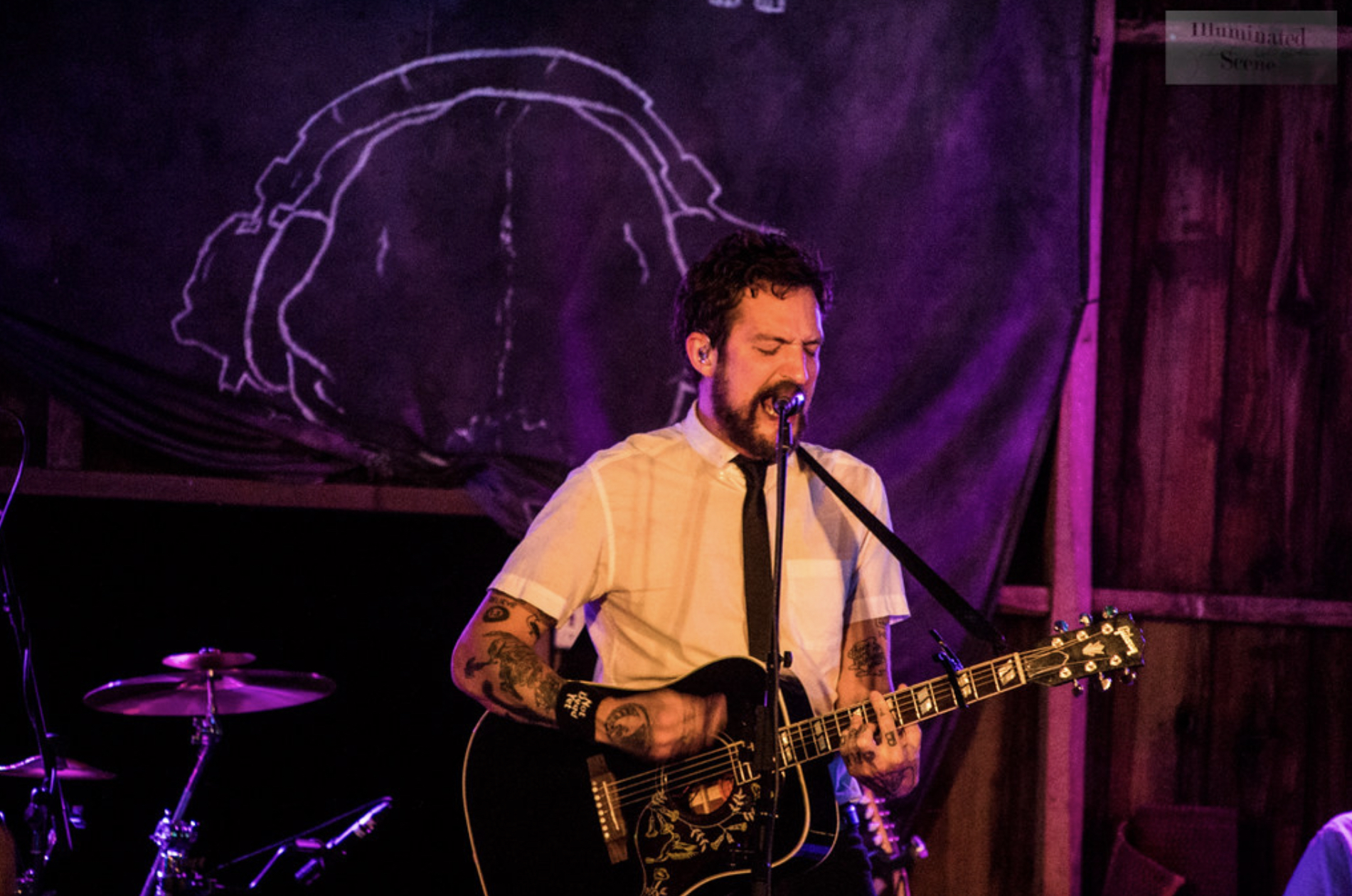 Music Critic Frankie Rhodes talks to Frank Turner about song-writing, male mental health, and his latest swerve towards 'hardcore' music
I sat down with Turner to talk songwriting, male mental health, and to explore his latest swerve towards 'hardcore' music.
Your new album is called Frank Turner Hard Core. What does 'hardcore' mean to you as a genre, and why have you decided to turn towards it now?
I'm not necessarily turning towards it – I've actually been referring to it for a long time now, and I have 'UKHC' tattooed on my arm. If I had to explain the genre, we could be here for a long time! I think it leans towards tracks that are more punk, more aggressive, with influences like the 90s Boston hardcore scene, and bands Converge and Spirit.
Your first single released from the album was 'The Gathering,' an uproarious track about coming together again for the first time after months of isolation. Can you describe the energy behind this piece?
Well, Frank Turner Hard Core isn't a lockdown album, but it's an album influenced by lockdown – as I guess everything is now. I've been gigging since I was 15, and I didn't know what it was like for that to go away. As Joni Mitchell said, 'you don't know what you've got till it's gone.' 'The Gathering' is a celebration of the return to live music.
I particularly like the ingenious lyrics in the track, for example: 'We're butterflies in ballet shoes and Brothel Creepers coming out of our chrysalis.' How do you come up with something like that?
Songwriting is like fishing. You just sit next to the water and hope. Some days you don't catch, but this time I did. I really like that lyric too.
I've noticed a theme of mental health in many of the tracks on FTHC, most prominently 'Haven't Been Doing Too Well,' and 'Wave Across a Bay,' which you wrote to honour the passing of your friend, the late Scott Hutchison of Frightened Rabbit. Do you see yourself as having an important platform, especially for young men?
I'm always hesitant to use the word 'important,' as mental health is more of a hidden theme in my work. A few years ago, I was a patron for a mental health charity, and would preach about the importance of talking about your issues, and then go home and not talk to anybody. I've started therapy now and I'm pretty open about that. I don't write songs to try and connect with other people, I just try to right good songs, and if people connect with them – well that's great. Of course, 'Wave Across a Bay' is also about acceptance. I miss my friend, but I'm finding respect and understanding for the decision that he made.
Over the lockdown, you took your music online, and held 'Independent Venue Love' concerts to raise money for the struggling arts scene. You actually released many of your new tracks from your new album as exclusive acoustic performances. How did these online gigs compare to your iconic stadium shows?
Playing acoustic comes naturally to me, and I've always believed in the core of just me and my guitar. The livestreams did take a while to get used to, though. I'm used to playing off the audience, and it was weird to finish a livestream and be met with no reaction! But then I got the hang of it. There are still people who can't attend live gigs now, and they shouldn't be excluded. I've had to refund and reschedule a lot of my upcoming live dates, which sucked a lot.
Frank Turner Hard Core also marks a major milestone in your life, as you've moved from London to the Essex coast, which the final track 'Farewell To My City' documents. Do you think the change of location might inspire a different style of music?
Probably. I mean, my music always changes according to different periods of my life. I actually moved in October 2020, so I feel quite settled here now. It's nice to be by the sea.
---
You May Also Like:
Album Review: The Kooks – Inside In/Inside Out