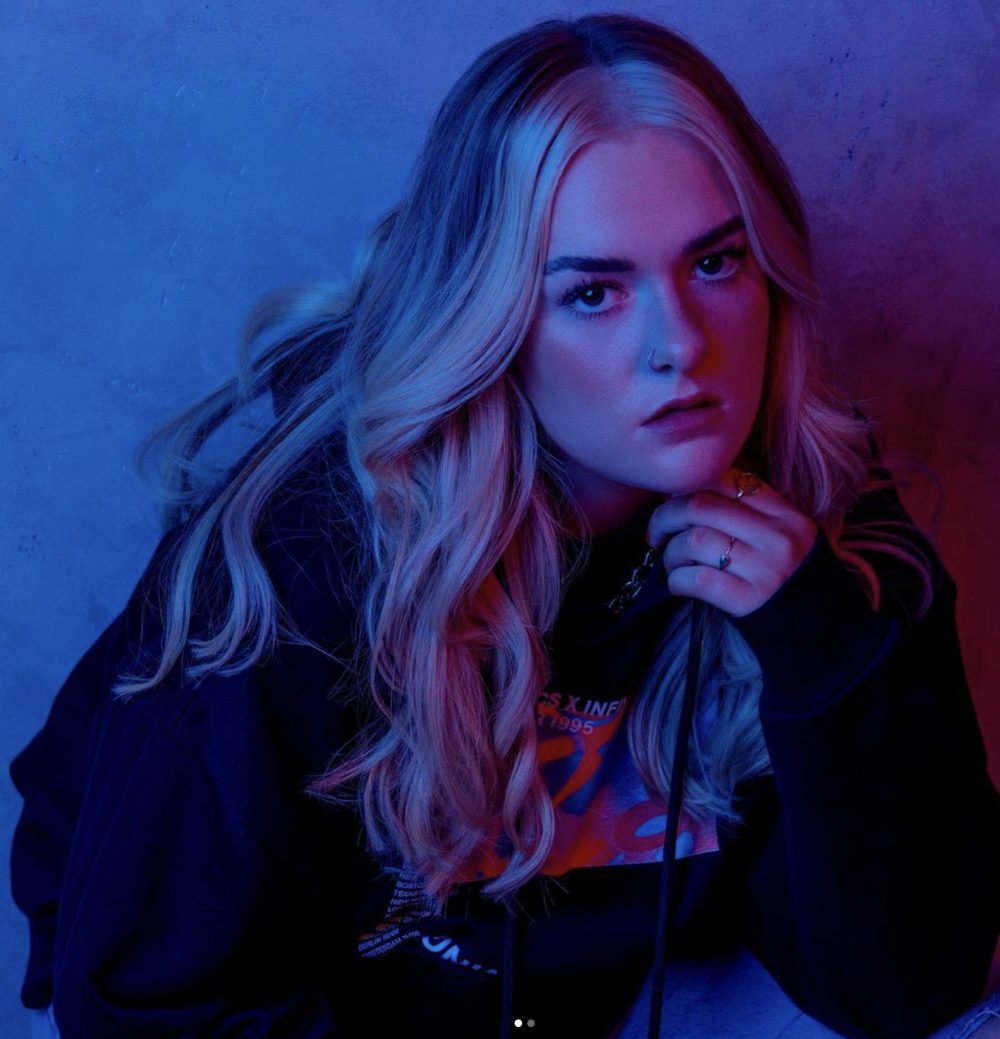 Digital Editor Tamzin Meyer sits down with Grace Davies to talk about her time on The X Factor and what it is like being an independent artist
After finishing second on The X Factor in 2017 and having to deal with the collapse of the record label she was signed to, 24 year old Grace Davies has re-introduced herself to the music industry as an independent artist. With her single 'roots' being an instant hit, Davies has come back stronger than ever before. I sat down with her to discuss her new EP and her journey to stardom.
How does it feel to be taking it back to your 'roots'?
It feels so surreal to finally have this song out there. Four years in the making, and I'm so glad I did the song justice and that the fans have welcomed the new version so lovingly.
What can fans expect from your upcoming EP, 'i wonder if you wonder'?
Definitely a lot of sad bops… Which my fans know I'm the queen of, ha!
IWIYW shows the full cycle of a relationship – from start to finish. Wanting to find someone, finding someone, falling in love, being cheated on, knowing you need to move on but wanting to go back, and eventually having to move on… Which you can then press play on again and it starts the whole loop again. It really gives all of the emotions!
This EP has all my favourite songs on it from the last three years, and I'm so proud of them.
Do you have a favourite song on the EP?
It really changes all the time, depending on what's newest. 'used to you' has always been very close to my heart and was my favourite throughout creating the EP… Right now I think it's 'Somebody' which I've loved since I wrote it in 2018 – but I think I'm also massively excited because right now it's the only one that hasn't been  released so I'm just buzzing for everyone to hear it!
Do you feel like you've grown as an individual since you first wrote the song 'Roots'?
A hundred per cent!!! I think I knew what I wanted and who I wanted to be at the time, but I didn't realise I'd go down the path I did to get there [The X Factor] and that experience taught me so much about being an artist in the spotlight and the major highs and maaaajor lows the industry brings. I'm a tougher nut now and having come full circle from the day I wrote it, the song means way more to me than it did back then. 
Most fans would have first seen you perform on The X Factor, in 2017, where you reached the final. Do you have any regrets over your time on the show?
I don't think I can ever regret my time on the show. I was definitely very naïve to the 'reality TV' side of it, and that was something I wasn't prepared for and hated. I just wanted to go on there, sing my songs and have a career in the industry, but that whole experience broke me as a person for a few years. Saying that, I also had such an amazing time performing every weekend and I would never be in the position I'm in now or have the opportunities I've had without it – and I'm forever thankful for that.
After the record label you were signed to, Syco, collapsed, was there any part of you that was tempted to stop pursuing a career in music?
A hundred per cent. That would have been the easy option. How many artists from that show do you see revive their careers after going quiet for years? You could count them on one hand. That period felt like the end of my career before it had really even begun. I'd just started releasing when a pandemic hit me in the face and then a label demise and I thought 'nah, there's no chance I can [career wise] bounce back from this'.
I just had to get back on the horse and start again. I took a few days to cry and then I was like 'right, teams assemble… Let's fucking go!'
Do you think that being an independent artist has benefits over being with a major record label?
I definitely feel like I have more creative control. I oversee everything and no decision is made for me or without me, and I loooove that. I'm such a perfectionist and control freak, and love getting involved in all sides of my project from photography to music videos to logos and even creating marketing video ads. I just love being the head of my project – so that's a huge benefit for me. 
You seem like a very authentic artist; how much do your personal experiences influence your music?
I don't think I've ever written a song that hasn't been an exact personal experience. I'm pretty much employing boys to break my heart at this point so that I can carry on making music haha! 
Your EP features songs that will speak to many teenagers and young adults. 'I met a boy online' especially focuses on the idea of self-insecurities. What message do you have for fans who may feel unworthy of love?
I'm so crap at giving advice when it comes to things like that, because I'm genuinely struggling with these subjects myself up until this day. Life is hard, love is hard and nobody knows what they're doing… But I do know that we have one life and if we spend all our time being insecure and not leaving the house or giving anything a shot because we're too afraid (like I did) then we'll NEVER know what's out there – so fuck it! This is quite cringey but I wrote a song called 'you do you' once with the lyric 'you do you 'cause everybody else is taken' and I stand by it. 
The tone of your voice is very distinct. Have you gained any inspiration from other artists?
Ah thank you! I actually started out performing jazz and swing music, so artists like Carmen McRae, Billie Holiday and Ella Fitzgerald really inspired me in the way that I sing and how I sound. 
What would your advice be to anybody who has received knock-backs whilst chasing their dreams? 
As long as you've got self belief and determination, you can achieve anything and stuff anyone who tells you otherwise. When I was 16, I auditioned for Britain's Got Talent, The X Factor and The Voice all in the same year, and I didn't get past the first producer round for any of them. I tried again for BGT when I was 17 and didn't make it to the live shows. Three years later I came second on The X Factor. Never ever give up, manifest the frick out of yourself, but most importantly work hard. No one else will ever care about your own career as much as you do, so if you ain't the driving force then you ain't going nowhere. 
Grace's EP, 'i wonder if you wonder' is set to be released on Friday 26th November being described as a 'ballad EP' that 'marks a new era in Grace's career.'
---
You Might Also Like:
https://www.redbrick.me/album-review-between-you-me-armageddon/
https://www.redbrick.me/live-review-glass-animals-2/