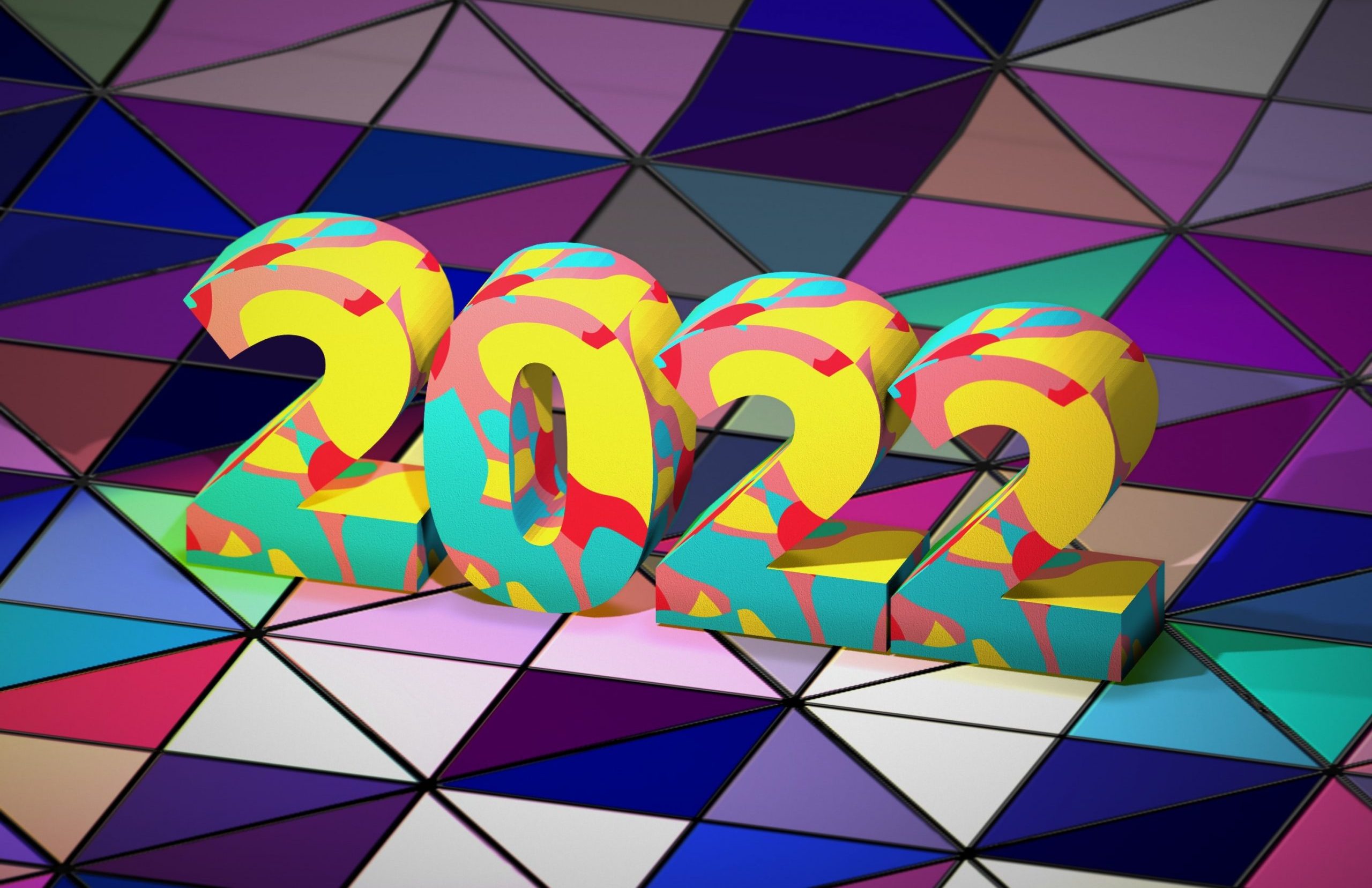 Redbrick Music's writers and editors come together to share their favourite albums of 2022
Kendrick Lamar – Mr Morale & The Big Steppers
Cameron Milner
Arriving five years after the chart-smashing success of DAMN., Kendrick Lamar's fifth studio album Mr Morale & The Big Steppers is the Compton rapper's most personal record to date as he invites the listener to follow him on his own journey through childhood trauma, grief, fame and infidelity. A deeply emotive and thematic album, Mr Morale positions Kendrick as a highly vulnerable figure whose lyrics at times read like diary entries or confessions to a therapist. Songs like 'Mother | Sober' embody the deeply intimate feel of the record, as the stunningly evocative penultimate track recounts long-buried issues from Kendrick's past in a storytelling masterpiece that slowly builds towards its climax. 
Featuring a haunting hook from Portishead's Beth Gibbons, 'Mother | Sober' not only stands out as one of the best tracks on the record, but one of Kendrick's best tracks ever. The album's 2-disc, 18 song tracklist presents a wide array of sounds and styles that range from the anthemic single 'N95',the percussive 'United in Grief', the brooding 'Rich Spirit' and the R&B style 'Purple Hearts'. 
Crucially,the record makes these shifts whilst only very frequently dropping in quality. The record boats features from Baby Keem, Summer Walker, Sampha and Ghostface Killa amongst others, yet there is never any doubt as to Kendrick's position as the driving force behind each and every track. The flaws that Kendrick lays bare on the LP have the effect of adding yet another level of nuance to this charismatic, versatile and unbelievably talented artist who has produced yet another fine addition to one of modern music's finest discographies.
The 1975 – Being Funny In A Foreign Language
Jess Parker 
The 1975's Being Funny In A Foreign Language is the band's fifth and most recent studio album. Released on 14 October 2022, the album consists of 11 songs and plays for just less than 45 minutes in its entirety.  
Being Funny In A Foreign Language retains the band's signature style of indie-pop, revolving most of its tracks around love and relationships. The album feels like a return to what The 1975 are best at, diverting from the trajectory of 2018's A Brief Inquiry Into Online Relationships and 2020's Notes on a Conditional Form and returning to sounds that fans may associate more with their earlier works: 80's-like guitars, smooth brass arrangements, and ear-worm hooks.
 'About You' became possibly the album's most popular track when it gained notoriety on TikTok, specifically for the song's bridge, sung by Carly Holt. The song acts as a musical continuation to 'Robbers', the sixth single from the band's debut studio album The 1975, and furthers the moody nostalgia that the initial song provoked. Full of roomy reverb and distorted strings, provided by Nick Cave & The Bad Seeds' Warren Ellis, the track feels romantically gothic and a perfect sequel to one of The 1975's most popular songs. 
Being Funny In A Foreign Language feels like a return to what The 1975 do best, incorporating elements from their four previous albums that elevate their signature style. Backed by a sell-out tour and TikTok virality, the album has managed to reach new audiences and revitalise an appreciation for the band that many fans had previously forgotten.
Taylor Swift – Midnights
Ilina Jha
Content warning: References the 'Anti-Hero' fatphobia controversy.
After releasing the rerecorded versions of Fearless and Red in 2021, Taylor Swift treated us to a brand new album in 2022, Midnights: a concept album inspired by the times when Swift is up in the middle of the night, unable to sleep (and any mega-fan will know that this is not unusual).
Midnights is a showcase of Swift's ability to produce fantastic songs in a vast range of styles, from the upbeat production of 'Bejewelled' and 'Karma' to the more sinister reputation-esque 'Vigilante Shit'. Swift sings about a whole multitude of topics on this album, such as her insecurities in 'Anti-Hero', grief in 'Bigger Than the Whole Sky', fame in 'You're On Your Own Kid', and, of course, reflections on romance in songs including 'Midnight Rain' and 'Would've, Could've, Should've'. But no matter the song subject or production style, each track is testament to Swift's trademark confessional and vulnerable writing style, and it is this that makes the album shine. Swift has proven, yet again, her extraordinary ability as an artist. Despite some controversy over the issue of fatphobia in the music video for lead single 'Anti-Hero', Midnights was still a huge success, and is certainly a standout album of 2022.
MUNA – MUNA
Sammy Andrews
When MUNA was first released, I had it on repeat constantly, and it swiftly became the soundtrack to my 2022 summer. Blending hyper-pop with nostalgic 90's pop and alternative influences, MUNA have created a unique and sparkling sound on this album. MUNA's self-titled album is sheer pop perfection and was easily one of the most exciting pop releases last year.
Delving into themes of love, heartbreak, and self-growth, MUNA is a soundtrack for modern times packaged in constantly exciting sounds. Lead single 'Silk Chiffon' featuring Phoebe Bridgers is a euphoric exclamation of queer love and is a brilliantly bright opening track to welcome you into the album. MUNA take the shininess of this hyper-pop influence over to songs like 'What I Want', 'No Idea' and 'Solid.' MUNA also take their time with more subdued tracks such as 'Kind of Girl.' Led by a simple guitar pattern, the lyrics take you on a reflective tour of self-identity that will make you feel like you are in a movie.
Quite simply, if you are looking for an album you can blast at full volume and dance around to, look no further. I could listen to it endlessly (and I have), and never tire of it. What makes MUNA so special though, is that it is an excellently crafted pop album. It perfectly blends uplifting fun with introspection, along side influences from 90s pop and hyper-pop to create what is easily one of the most exciting and intriguing pop albums of recent times.
Harry Styles – Harry's House
Hannah Gadd
Harry's House is a space rich with tight harmonies, buoyant basslines and whirring guitars. The Grammy-nominated album demonstrates Harry Styles' creative confidence in constructing a fun pop record. Across the 13 tracks, Styles floats between breezy folk, dreamy radio pop and 70s retro-rock tunes amounting to an easy-listening album. Diverse in its sonic, Harry's House is Styles' most experimental album as he invites us to explore domesticity in its flamboyance and mundanity. The album demonstrates his artistic versatility through delicate ballads 'Little Freak' and 'Matilda' to vivacious anthems 'Music for a Sushi Restaurant' and 'Daydreaming' whilst remaining an intimate bedroom soundtrack.
Harry's House is a showcase of poetic lyricism and refined vocals with Styles possessing polished musical conviction which is seemingly more prominent on this third release of his.  Bright with oversized acoustics and lively horns, the album is home to interestingly complex elements whilst embracing pop in its simplicity. Styles' affinity for the modern pop space shines through on this album, exhibited by conversational lyrics and light, airy tracks, establishing him as a seriously talented musician who rightfully dominates the charts. Ultimately, Harry's House is a quintessential, stadium-ready pop record marked by its creative and commercial success and further defining Harry Styles as a superstar in the pop world.
Black Country, New Road – Ants From Up There
Devin Birse
Back in early 2020 when the Ian Curtis-esque frontman of Brixton's latest group of brooding Post-Punks announced the group's ambitions to be 'the next Arcade Fire.' in an interview with 3voor12, it was taken as a joke. While Black Country, New Road's at the time two singles had established them as a force to be reckoned with, musically they appeared the opposite of Arcade Fire. Their tense blend of free-jazz, post-punk, and post-rock appeared on the opposite end of the indie scale to Arcade Fire's optimistic art rock.
Yet now that Ants From Up There has arrived the comment instead appears near prophetic. From the swaggering Pulp-inspired crooning of debut single 'Chaos Space Marine' to the retro-futurist art pop of 'Good Will Hunting' and the climatic kitchen sink drama meets orchestral post-rock opus of the three-act final track 'Basketball Shoes', Ants From Up There is endlessly inventive yet deeply self-reflective. It is one of those immediate landmark albums among the likes of Pavement's Slanted and Enchanted or The Strokes Is This It. An immediate synthesis of the various band members disparate influences into an endlessly relistenable piece of art.
The album is marred with a sense of loss though, with frontman Isaac Wood announcing his departure from the band a few days before the album's release. While the band has already shown excellent new material, Ants From Up There serves as a testament to Wood's brief but glorious tenure as a songwriter. The dark and brooding tales of their debut are now abandoned for a series of high-flying love ballads. Wood's lyrics bear a glorious mix of melancholy and nostalgic sci-fi fantasy that melds into a voice that appears just as unique as it is brief.
Blossoms – Ribbon Around the Bomb
Emma Gardner
With the release of their innovative album back in May, Blossoms have shown their prowess for developing in their maturity as songwriters, fusing a melange of classic indie anthems with 70s-inspired ballads. The well-loved Stopfordians bring something new with this album, whilst their sincere songwriting has brought them a swathe of adoring fans along the way.
The album is imaginative, original and captivating, highlighting the band's ability to craft a faultless mix of upbeat, sing-along tracks like 'Ode to NYC', that could have come straight out of a movie soundtrack. Songs like 'The Sulking Poet', a homage to Dire Straits and Wham, as singer Tom Ogden pointed out, provide an uplifting moment on the album, which is juxtaposed with the title track 'Ribbon Around the Bomb.'
Similarly, 'Care For' is the sort of wedding dance song that is reminiscent of a 70s disco tune, a crafty nod to the Bee Gees. The album is still populated by the band's proclivity for jumping synth hooks and groovy basslines. The album also boasts more intimate moments, with the acoustic ballad 'The Writer.'
Overall, the band's fourth album is a flawless demonstration of the band's innate talent and ability to craft an exciting indie album with a plethora of influences and musical hooks. It is easy to see how they are playing sold out venues, but could also be singing an acoustic number in your local pub on a Friday night.
Confidence Man – TILT
Faith Parker 
Nobody says party quite like Confidence Man. After the success of Confident Music For Confident People, Confidence Man's second album firmly cements them as dance-pop icons. Whilst not quite as weird and extravagant as the debut album, TILT is full of its own quirks and the energy never ceases.
'Feels Like A Different Thing' could have been released in the 90s, transporting the listener back to the dance floors of days past. 'Toy Boy' is cheeky and carefree, an ode to the frivolous nature of the music. Janet Planet (Grace Stephenson) sings 'All my people, where you at?', highlighting the communal spirit of Confidence Man. Listening to the album is an immersive experience and Confidence Man are calling you to join them. 'Push It Up' is a simpler, stripped back number on the album, but the electronic beats pulsing in the background are hypnotising.  The highlight of the album is the single 'Holiday', which perfectly captures the essence of the band. The accompanying video is just as joyous, seeing the duo of Janet Planet and Sugar Bones take off on hot air balloons, with a backdrop of spectacular scenery. Confidence Man are just as much about the aesthetic, as they are the sound.
Whilst the album alone is a wild, liberating journey from start to finish, it is elevated live, alongside the dance routines, costume changes and bright lights. TILT is fresh, it's empowering and it'll keep you grooving all night long.
Jockstrap – I Love You Jennifer B
Emma Barclay
2022 saw the release of Jockstrap's debut album, I Love You Jennifer B. The musical duo, consisting of Georgia Ellery and Taylor Skye, are instantly recognisable, but their surreal style never grates nor stays in one place. Ellery's ethereal vocals and strings layered upon Skye's electronic production fluctuates from the intensity of the dance-y, surreal '50/50', to the sentimentality and stillness of 'Glasgow'. At times, Jockstrap are overtly weird; but Skye's accomplished production finds musicality everywhere in life, with dogs barking and repeated vowel sounds.
Ellery has gained acclaim through Black Country, New Road, and met Skye at Guildhall, a background evident in the intelligence and variety of their style. It is music made by music lovers. Ellery's lyrics evoke everything: Madonna and Marie Antoinette, God and sex, grief and Glasgow. Standout tracks include 'Concrete Over Water', marking the album's peak with a love song; after all, love is in the title, and here Jockstrap's capacity for tenderness shines with a simple story about the giddiness of romance— 'it's you/ Maybe it's you'.
Thoughtful observations of love and modern life continue through 'Debra'; here, 'grief is just love with nowhere to go', such pieces of wisdom layered upon an irresistibly fun electropop track. 'Greatest Hits' is a tribute to pop music, but Jockstrap are pop and then some. This track is the duo at their most ingenious, the dazzling highs and lows of the synth and layered harmonies being absolutely unforgettable. I Love You Jennifer B is an experience which rewards revisiting, with something in there for everybody. Jockstrap are entrancing, playful, and utterly unique.
Megan Thee Stallion – Traumazine
Hannah Joint
Megan Thee Stallion's second studio album Traumazine in its entirety, serves as a testament to her claim on the third track that she is 'done bein' nice'. The Houston born rapper's distinguished voice maintains the excellence that she exhibited on her debut album Good News as she fires out ruthless disses and makes it clear that she is not to be played with, both in her personal life and in the rap sphere.
Meg's usual faultless flow and upbeat tempo are juxtaposed by certain lyrics which expose a vulnerability that the artist has not shown through her previous personas. In her eleventh track, 'Anxiety', Megan Thee Stallion tackles her own emotions as the song mimics the form of a confessional style diary entry, reminding everyone that 'Bad b*tches have bad days too'. She later launched a website of the same name which provides direct links to resources for mental health treatment for the Black community and LGBTQ+ people of colour, proving that her lyrics are not simply spoken bars, but they are heavy with meaning, and she has an appreciation for her fans that is unmatched.
Delving into more serious topics on this album does not mean that it lacks the sexier, more playful lyrics that permeate the rest of her discography. Meg is a rapper who is renowned for her self-confident celebration of her body and her femininity and Traumazine is no different. The album's penultimate single, Plan B, is a prime example of this as she encourages others to do the same, 'Ladies, love yourself 'cause this sh*t could get ugly'.
Big Thief – Dragon New Warm Mountain I Believe In You
Benjamin Oakden 
Dragon New Warm Mountain I Believe In You is the culmination of Big Thief's musical development. This double folk-rock album is an incredibly varied, playful and at times dazzling beautiful piece of work, a perfect representation of lead singer and songwriter Adrianne Lenker's whimsical songwriting talent. There's fun moments of light heartedness in the fun country sounds of 'Red Moon' and the delightfully silly 'Spud Infinity'.
There's quieter more introspective moments in the acoustic 'The Only Place' and the tender '12,000 lines'. There's even more electronic-inspired songs such as 'Flower of Blood' and 'Blurred View', complete with moody guitar distortion from band member Buck Meek. A personal favourite is 'Time Escaping', with the band building a brilliantly crafted song from quirky, experimental instrumentation.
This wonderful variety of musical styles extends to the lyrics. While some tracks are fresh takes on classic Americana themes, there seems to be no topic that Lenker doesn't have a poetic take on, from light-hearted philosophical musings about the smallness of our existence ('Spud Infinity') to the biblical tale of Adam and Eve and the concept of original sin ('Sparrow'). Excellent playing from the rest of the band provides the foundation for this fast array of lyrical styles, allowing Lenker's seemingly boundless creativity to thrive. The sheer depth of the album's songwriting, with countless metaphors to unpack and an eclectic mix of musical styles, makes Dragon New Warm Mountain I Believe In You one of 2022's essential albums.
The Wombats – Fix Yourself, Not The World
Bas Bevan 
The Wombats returned at the start of 2022 with their fifth album Fix Yourself, Not The World, a record of 12 catchy and clever tracks that reach right across the musical landscape. Running through them is the signature lyricism of singer Matthew Murphy who uses random references and erratic, jovial enthusiasm to mask far more emotionally complex and sometimes dark feelings and topics. The album's other calling card is the sheer breadth of its instrumentation and influences with big band horns, country guitar riffs, electro-dance synths and heavy saturated bass lines. This plethora of ingredients come together to give each song big bold colours and immense upbeat energy.
The intricate, bouncy layers of opening track 'Flip Me Upside Down' push you straight into the bonkers world of the album and create an exhilarating introduction to the spirit of the record and The Wombats. 'If You Ever Leave, I'm Coming With You' is the closest track to some of band's previous hits with lightning fast drums and a standout catchy chorus. This intensity is one of the album's common sonic themes and something which The Wombats have captured in many of their songs. This is the case on 'This Car Drives All by Itself' which has a relentless pace that embodies the motion of the lyrics, and in the timeless rhythm of 'People Don't Change People, Time Does'.
The album overall radiates fun in every way, despite the lyrical juxtaposition which is best executed on 'Everything I Love Is Going to Die', surprisingly one of the record's most euphoric tracks. This feeling is promoted by its dynamics which on tracks like 'Wildfire' create lively waves of sound, and on 'Method to the Madness' where the band unleash a explosion of musical passion following a delicate three minute build up.
Fix Yourself, Not the World is an extremely easy record to enjoy crammed with moments that make you smile, and its cryptic lyrics and fluctuating emotions and energies allow the listener to experience the album and its feelings in any way they want. It has a playfulness that stops you getting comfortable by bombarding you with a massive array of sounds and phrases, without it becoming too chaotic, making it as wild and exciting as the digital city on the cover.
---
Enjoyed this? You also might enjoy:
Redbrick Music's Albums of 2022